Colour, material and human relationships are intertwined in my works. My artistic practice is driven by reflections on colour, on the aesthetics of interaction and as well as on the place of an artist in society. Often performance and nowadays drag are important part of my (painting) installations.
"Attemp to understand connection between me Lorca and the color violet"
Andalusia's Museum of Memory, Granada, Spain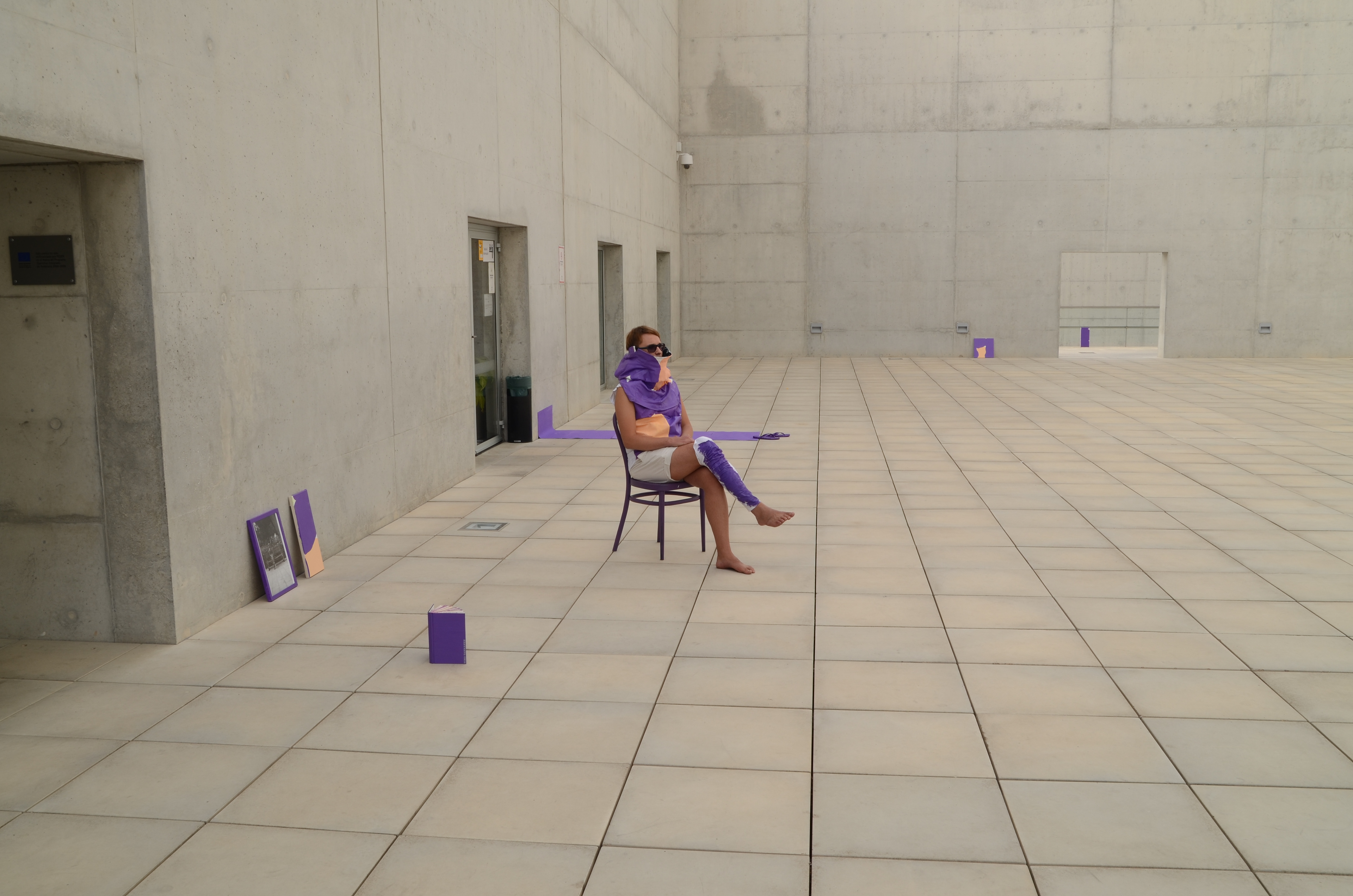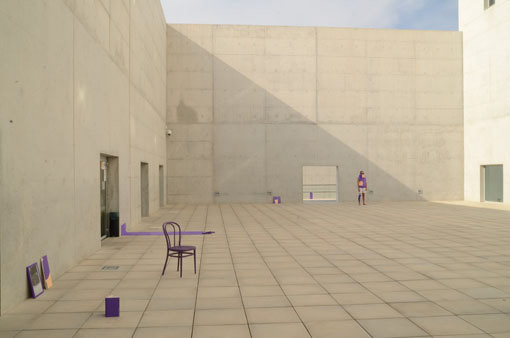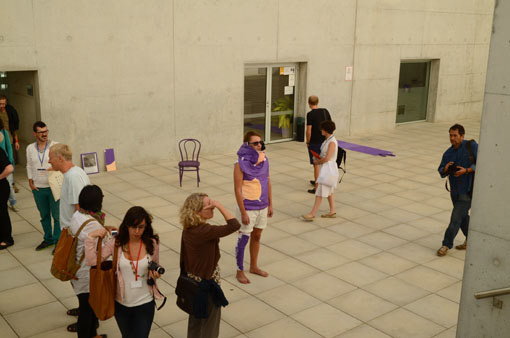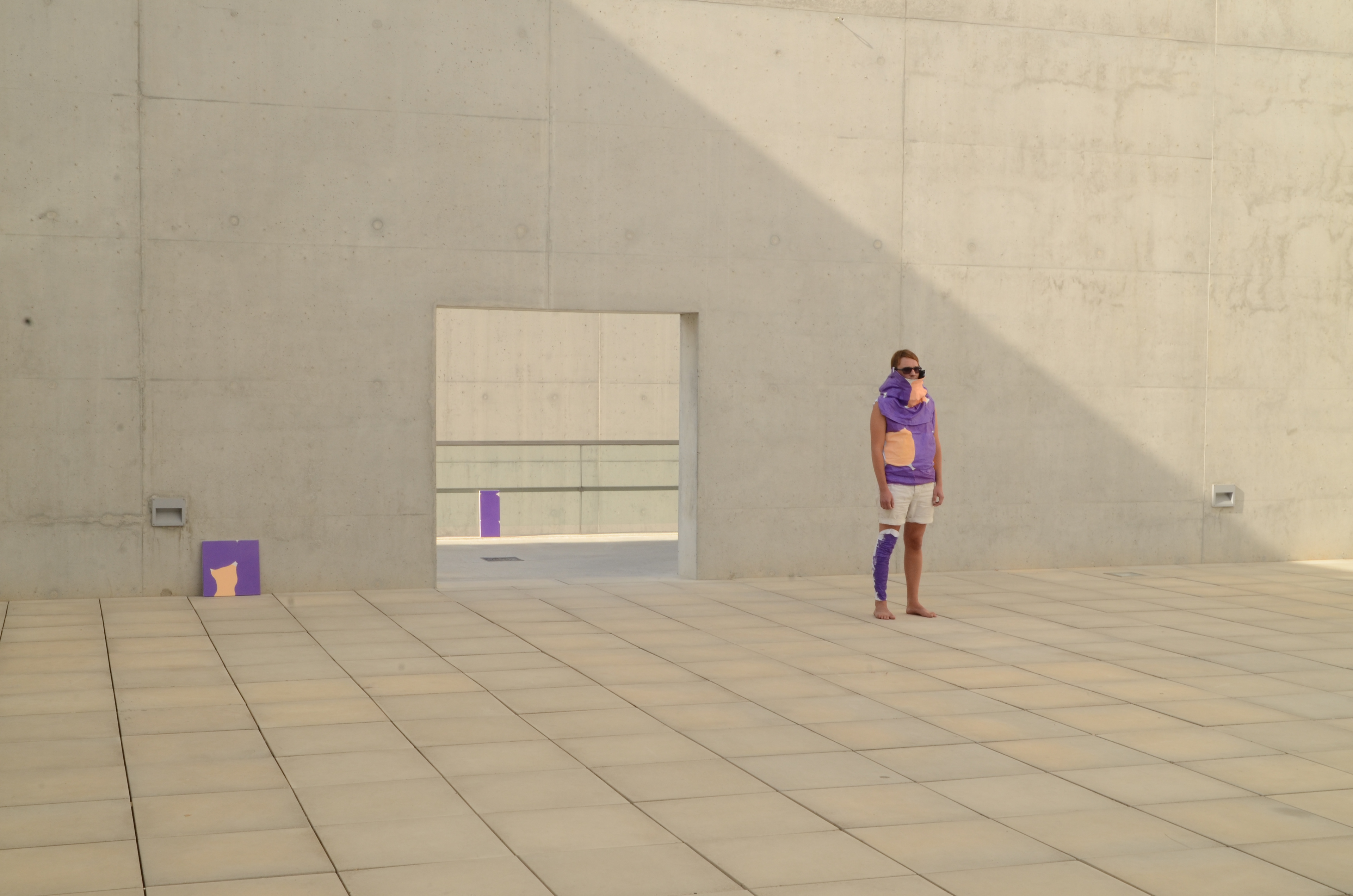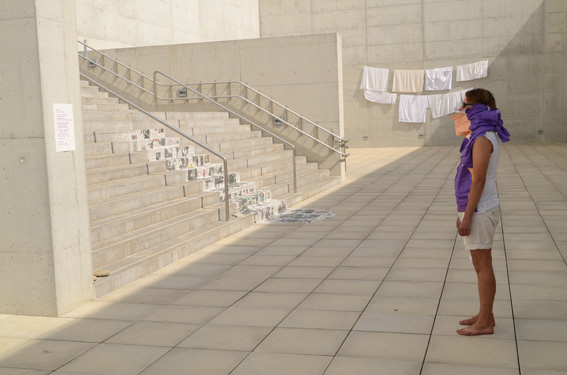 "Pyörä pyörii ja ihmiset hyörii" -installation
Colour studies with elders with dementia
2014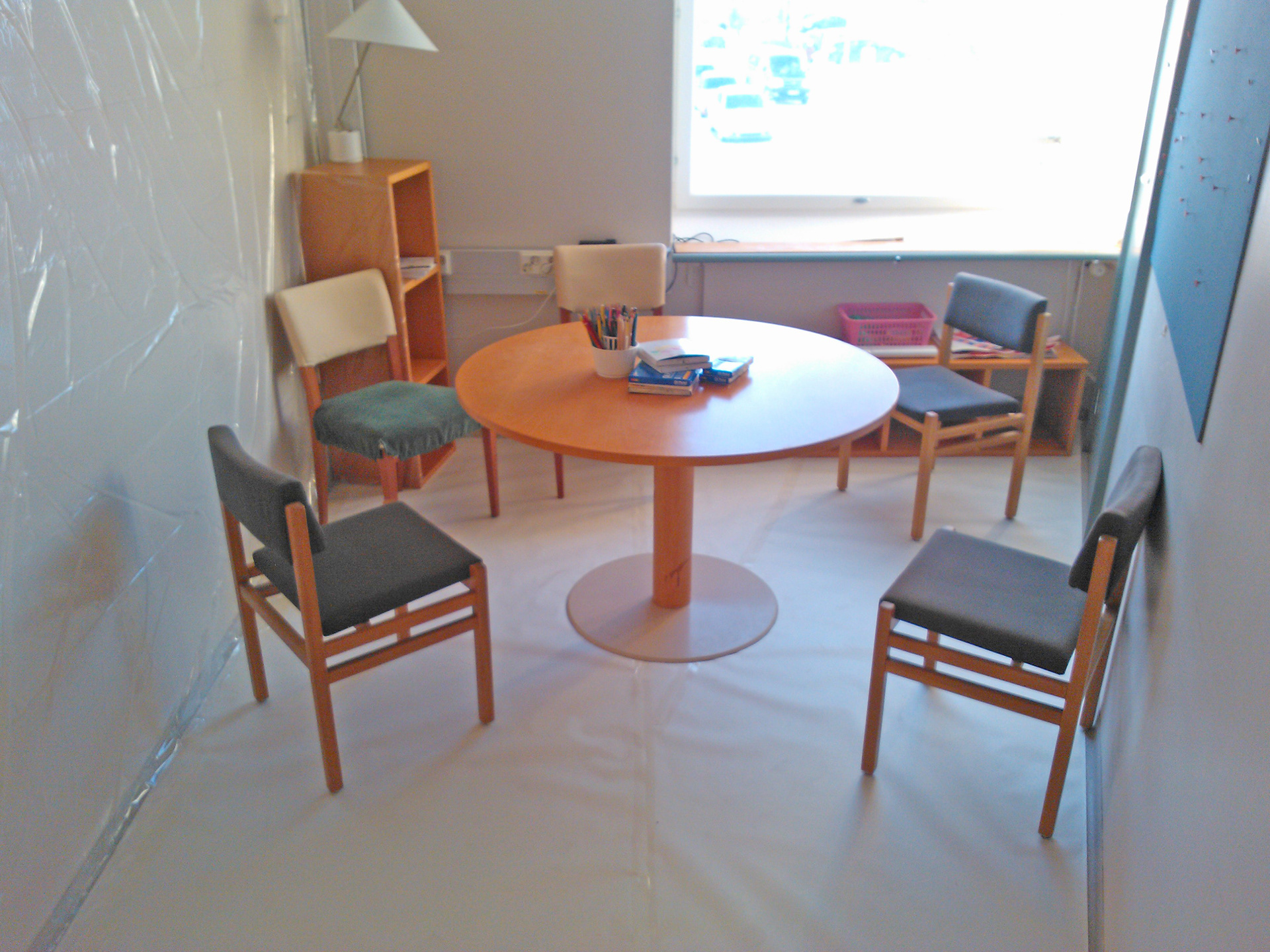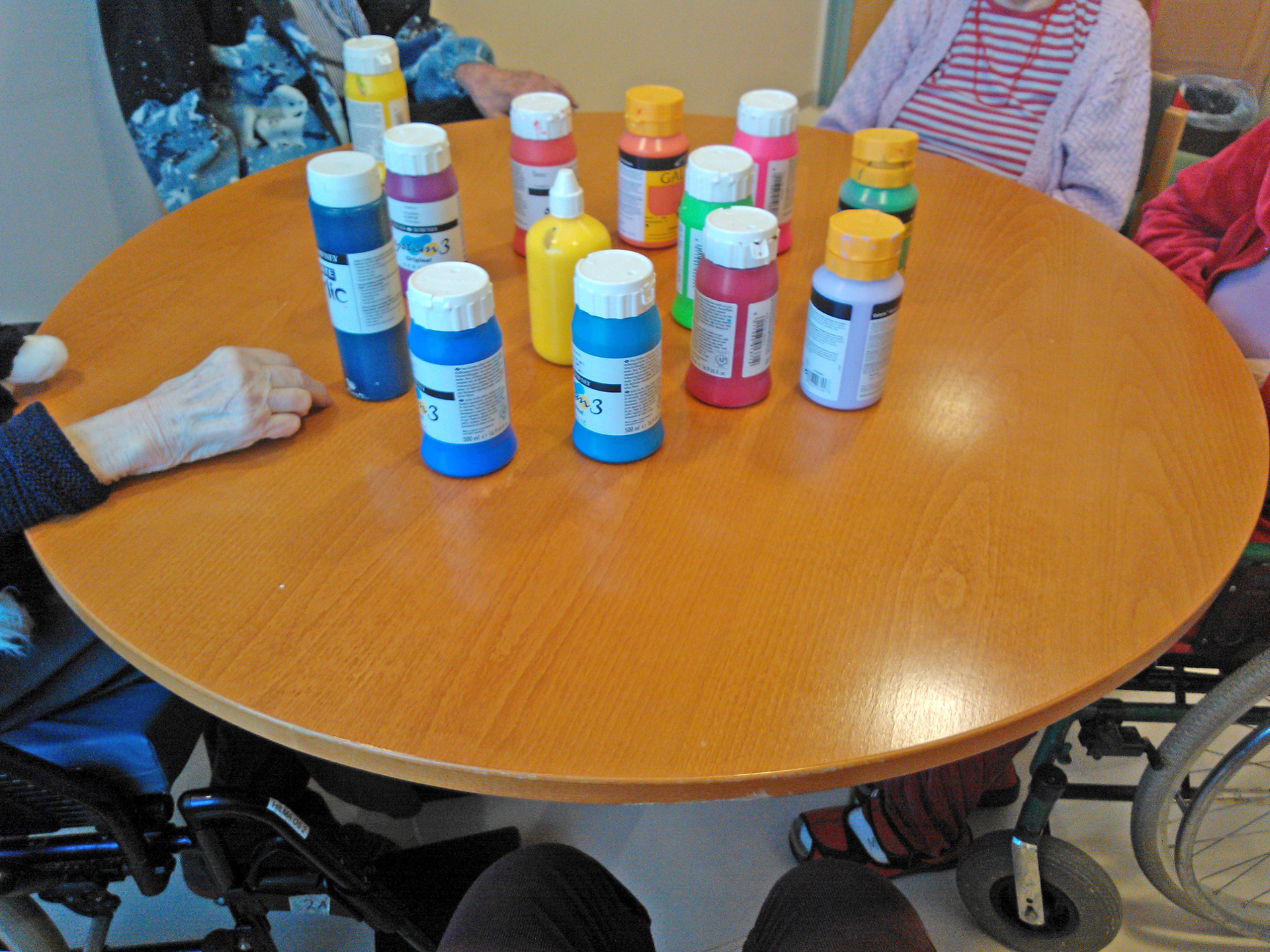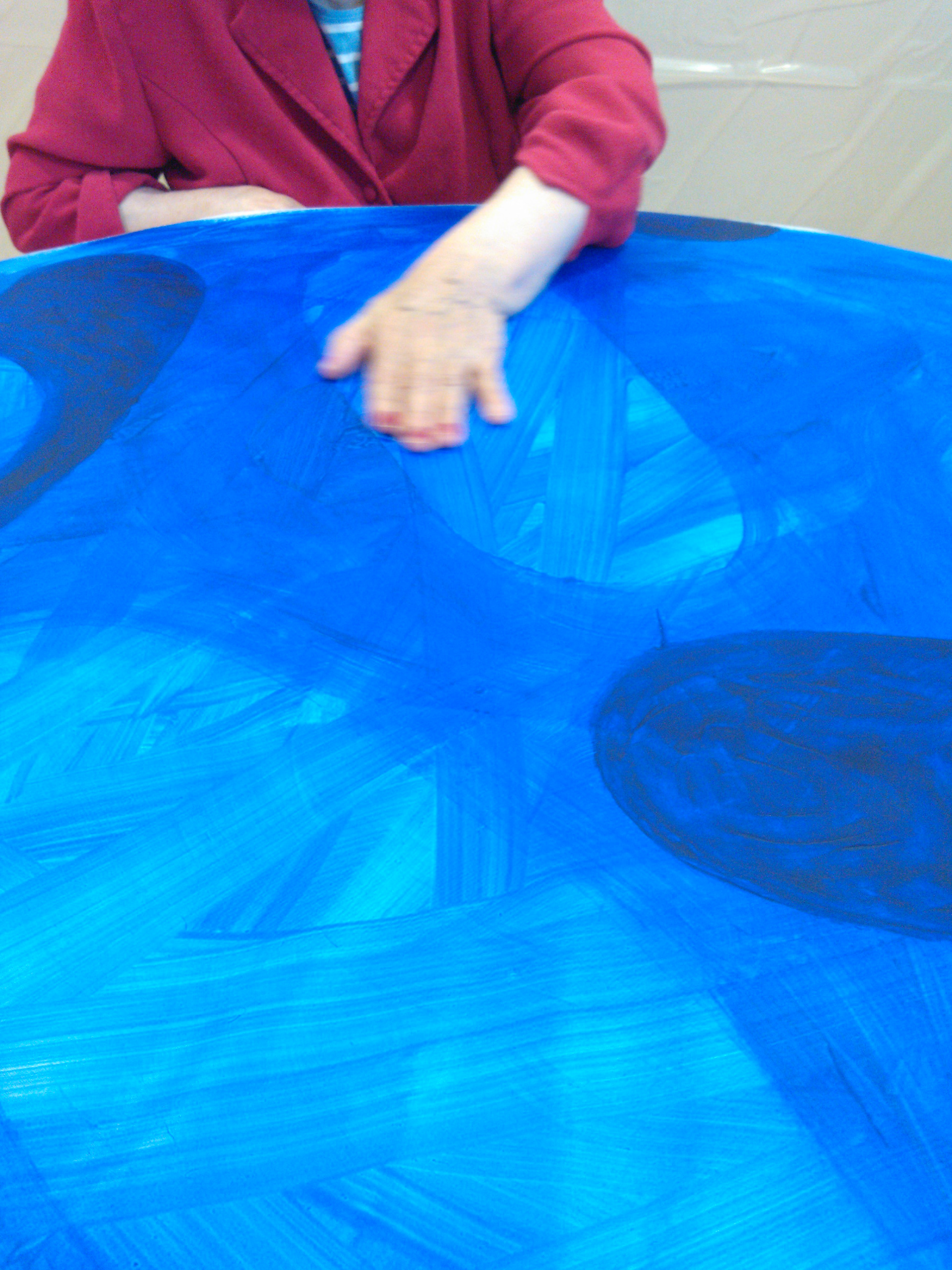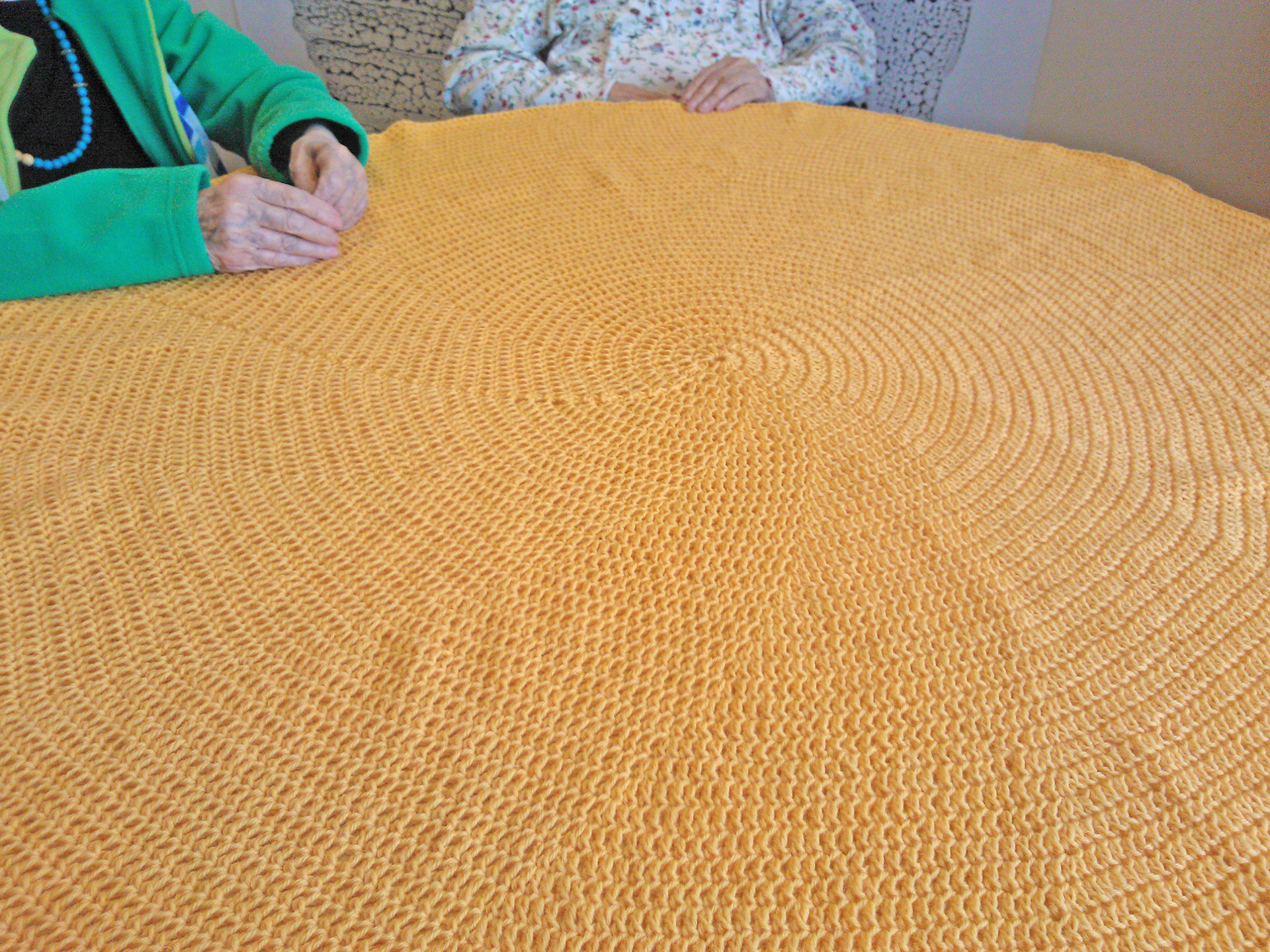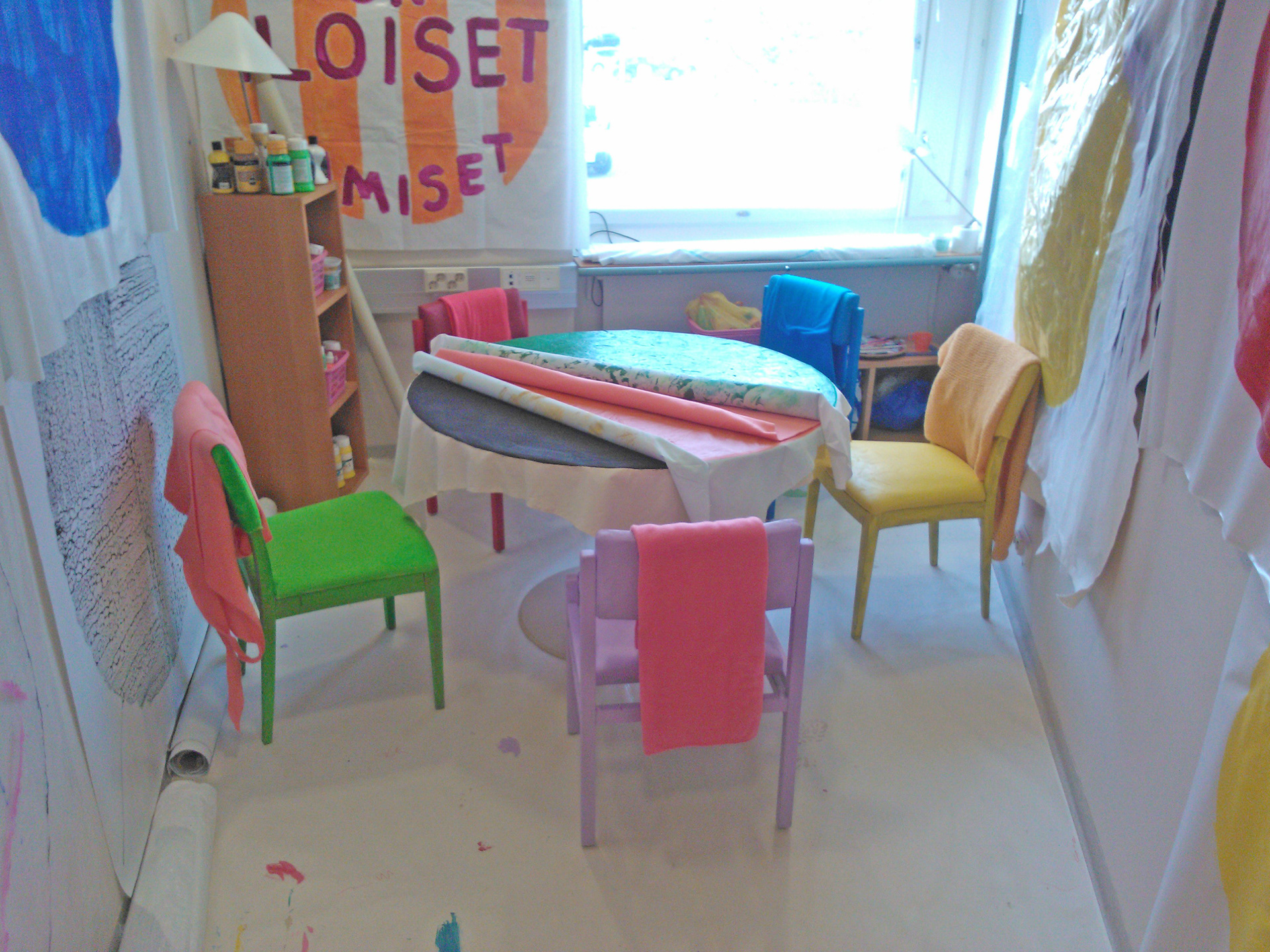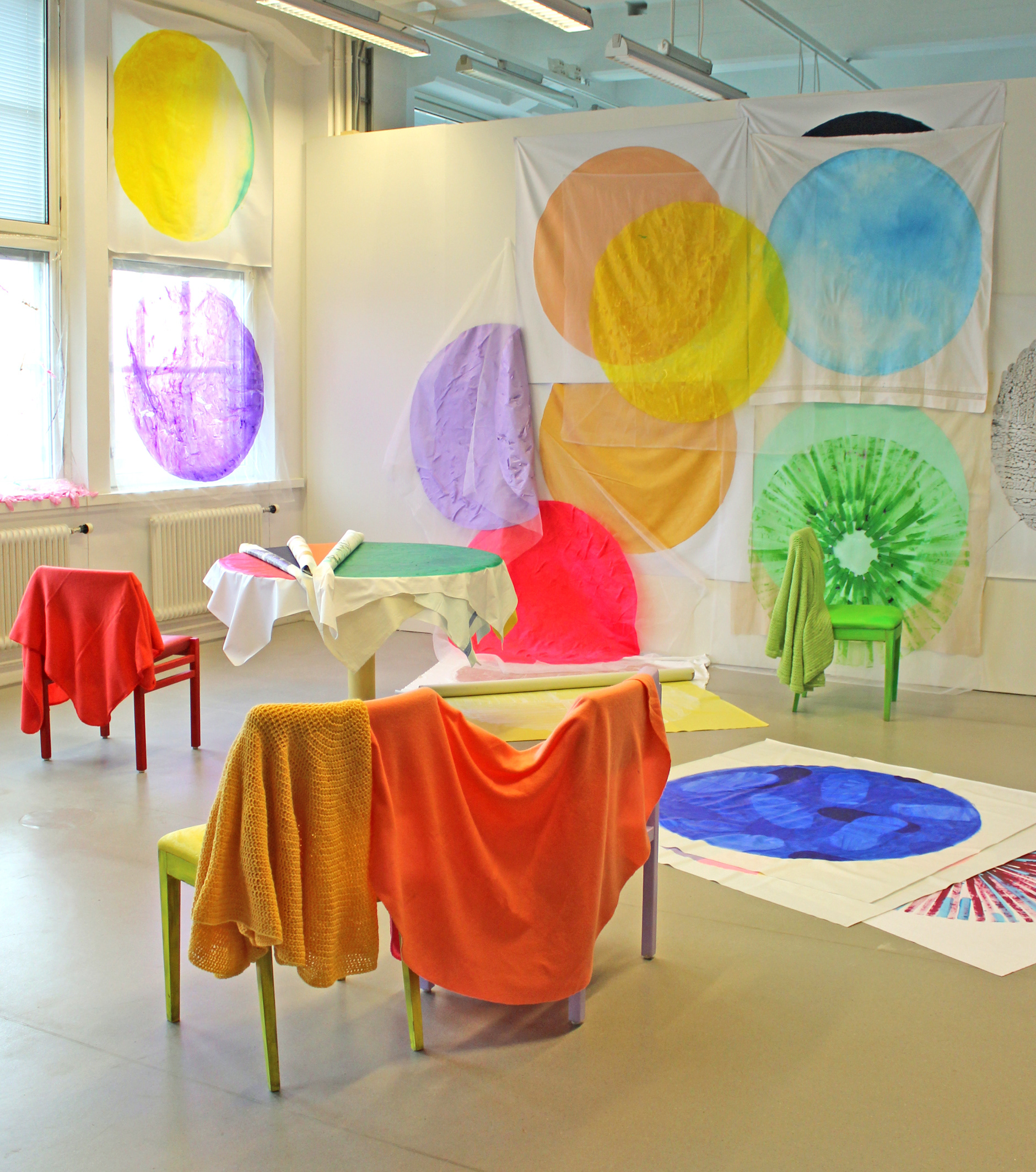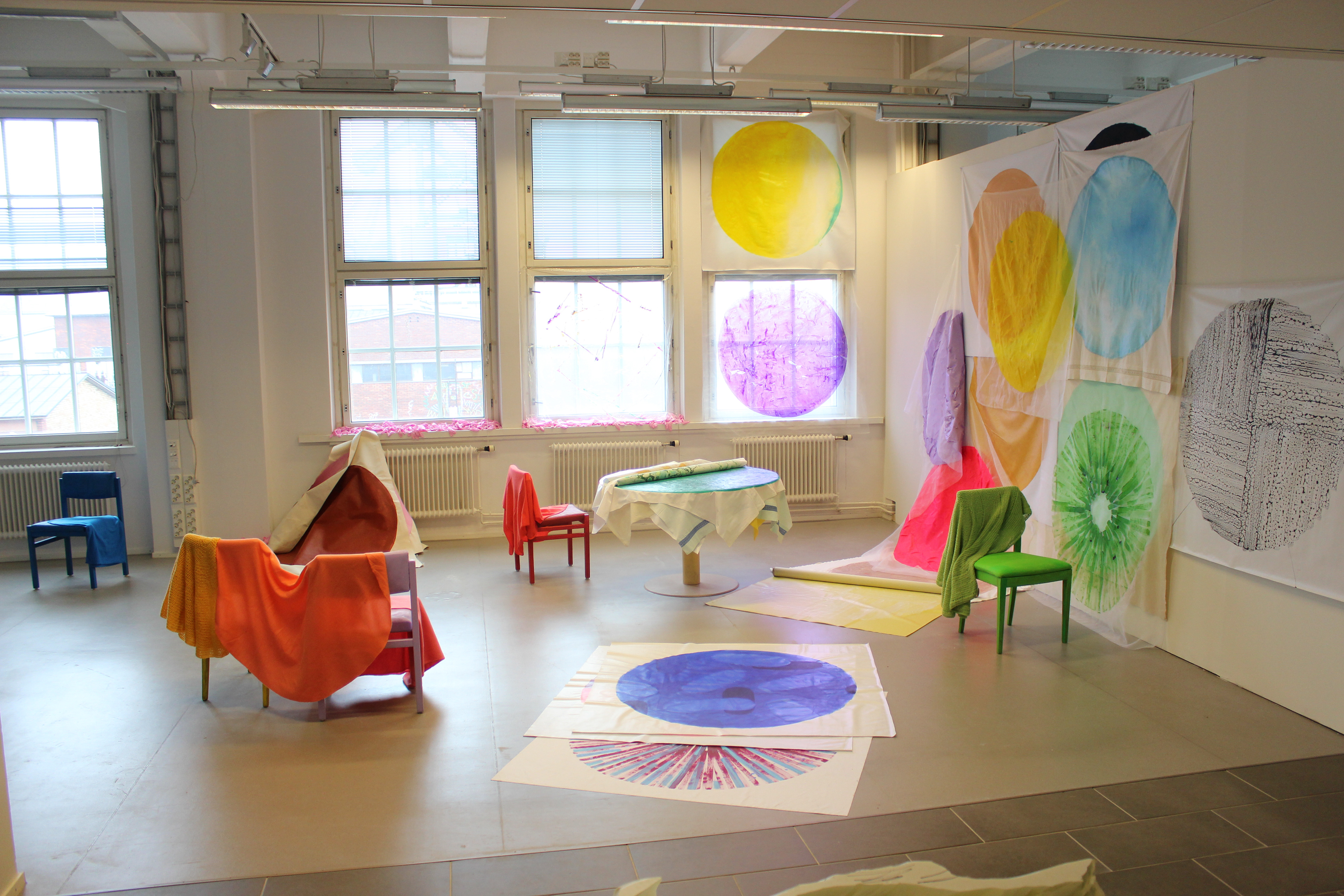 "Green Cavalier" -performance and installation
2015-2017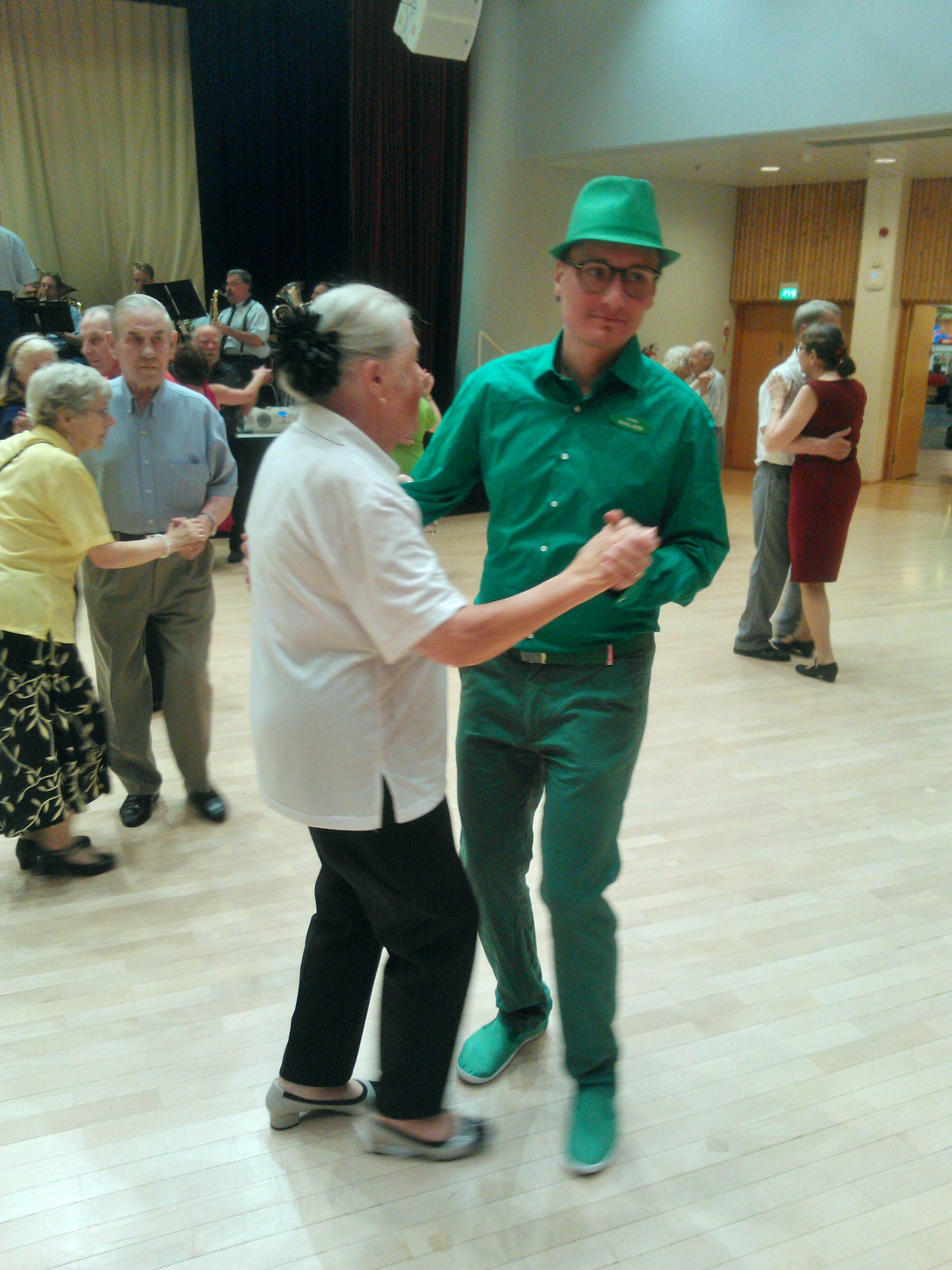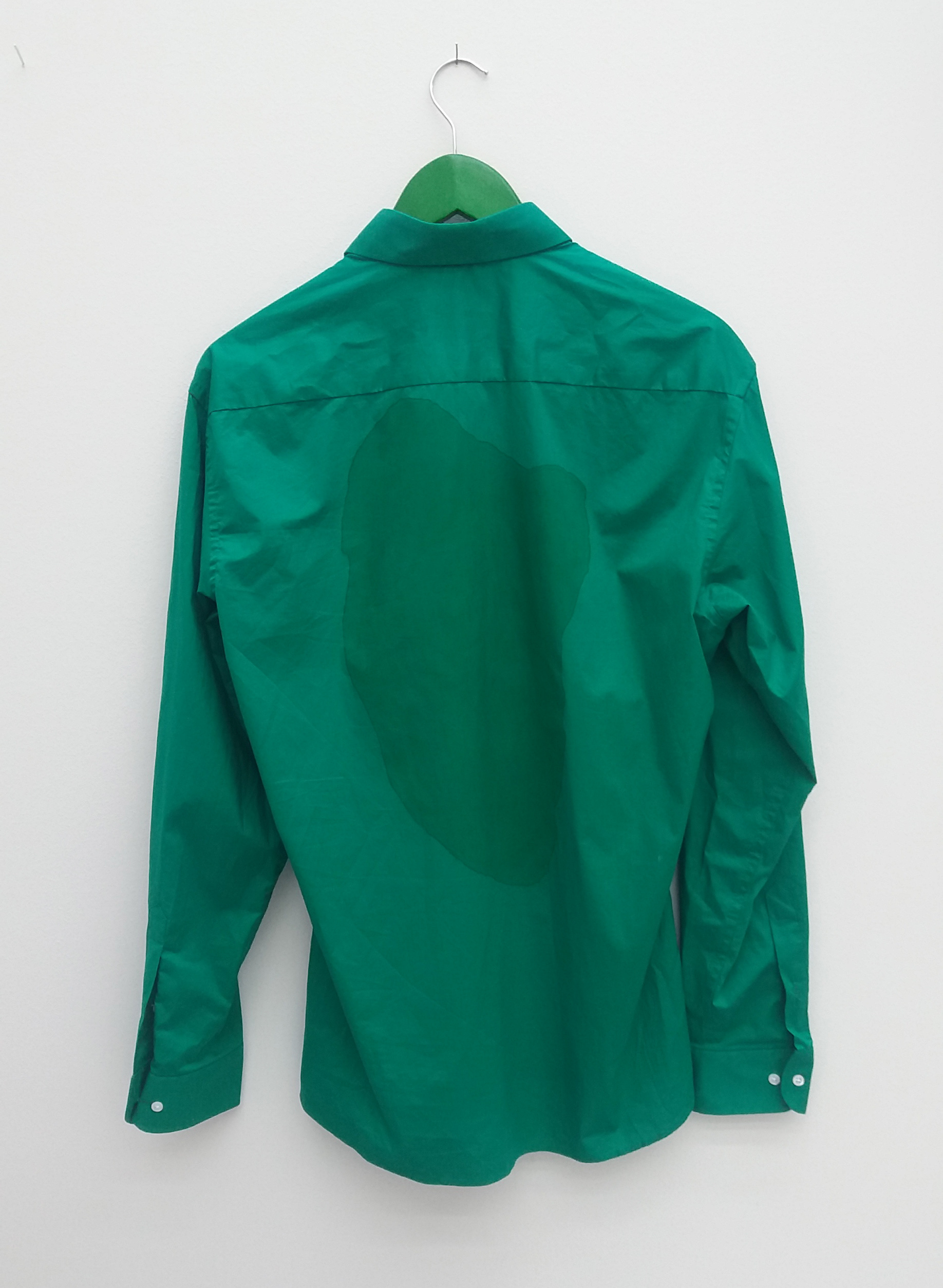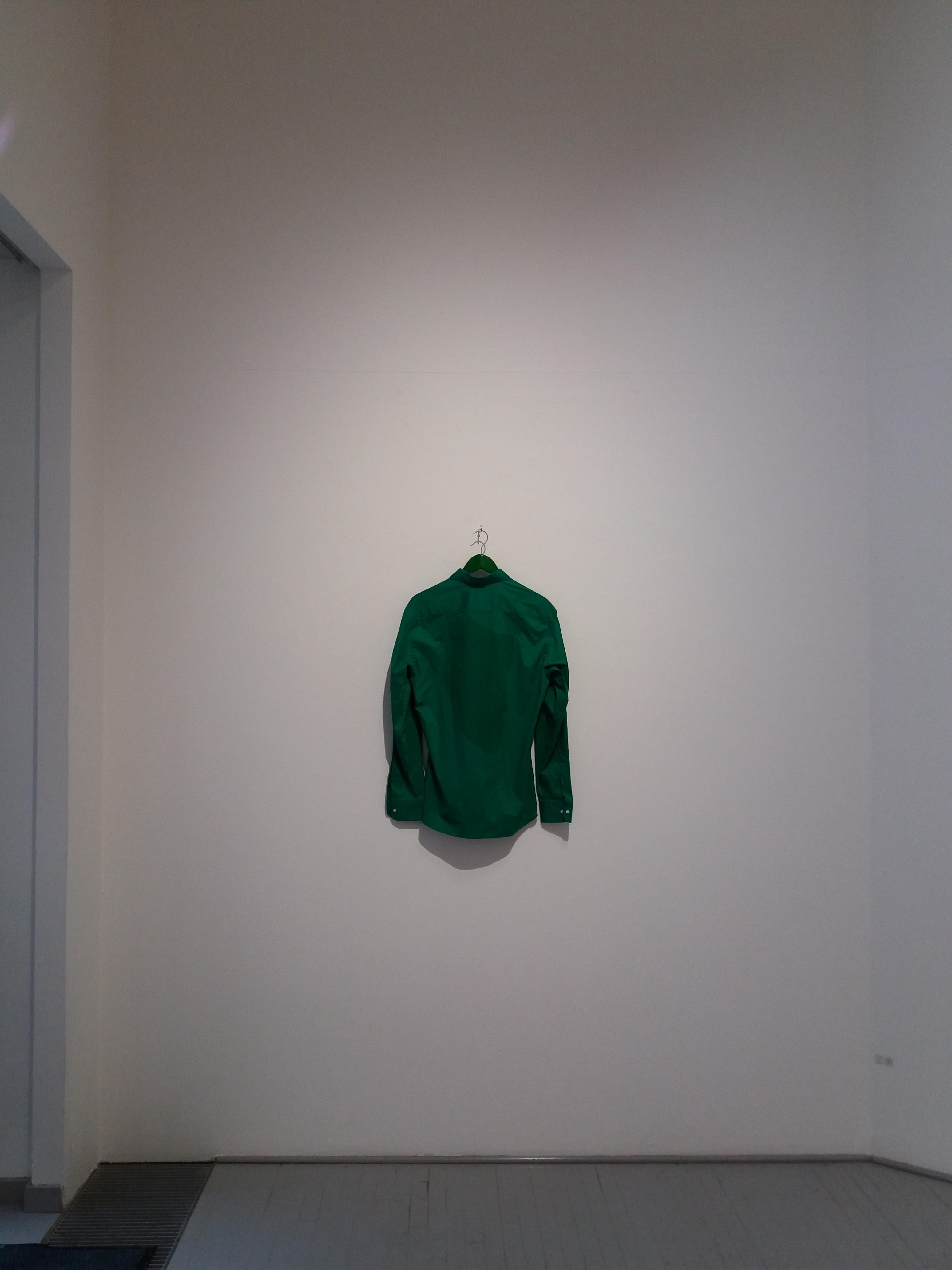 Attempt to Mix The Loveliest Colour Pink -installation
(+workshop in the Kinapori Service Center, Helsinki)
2015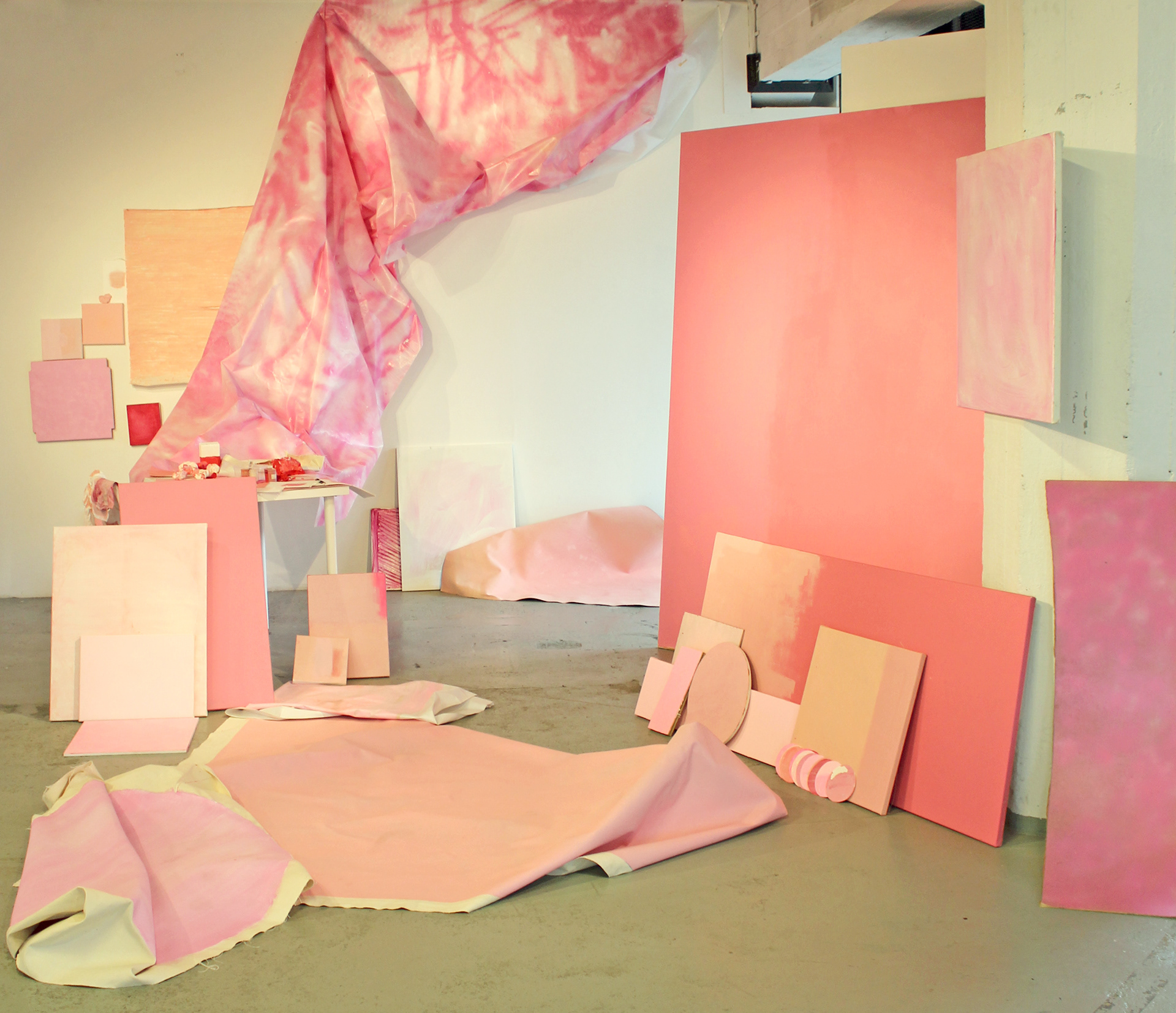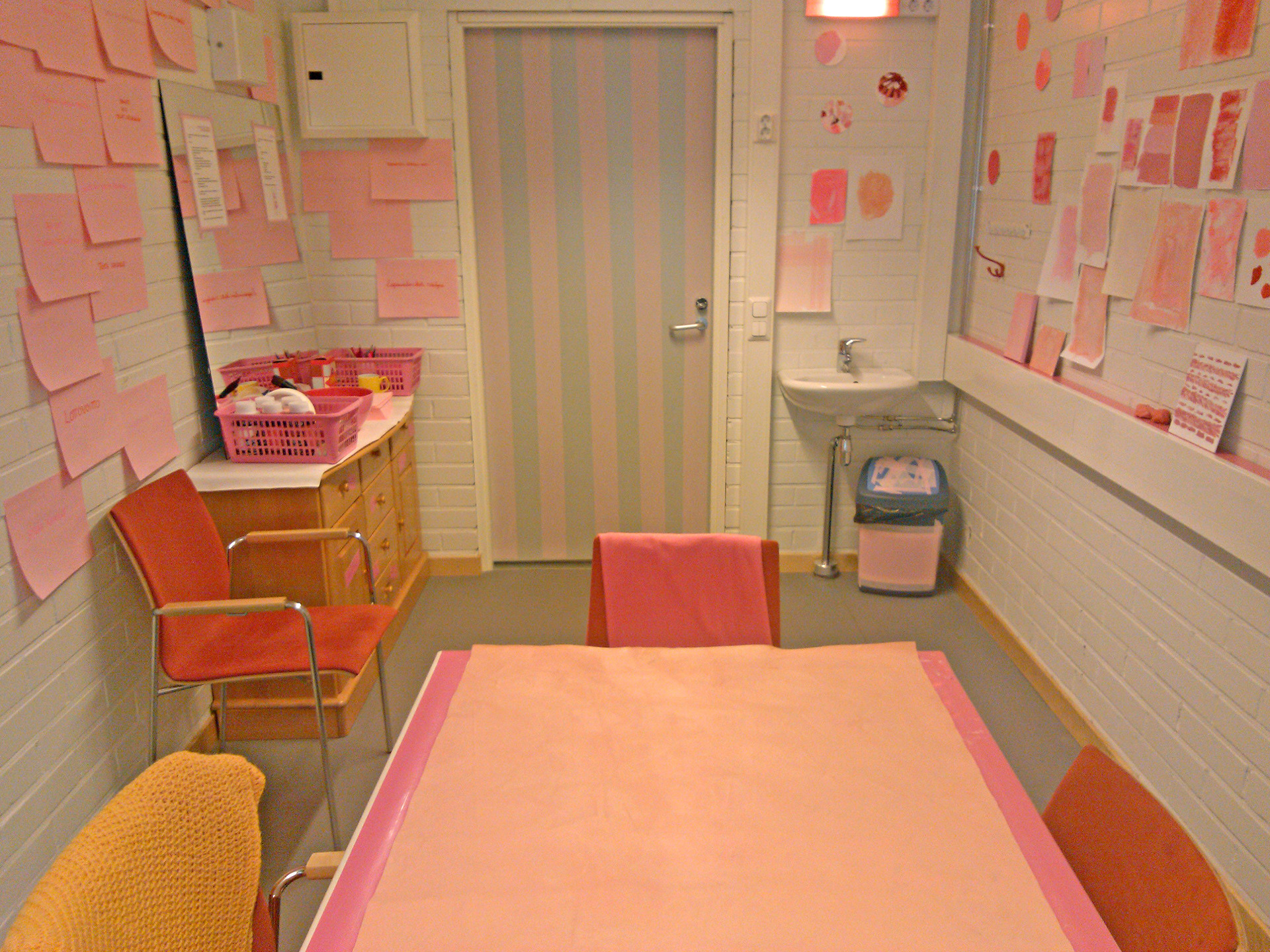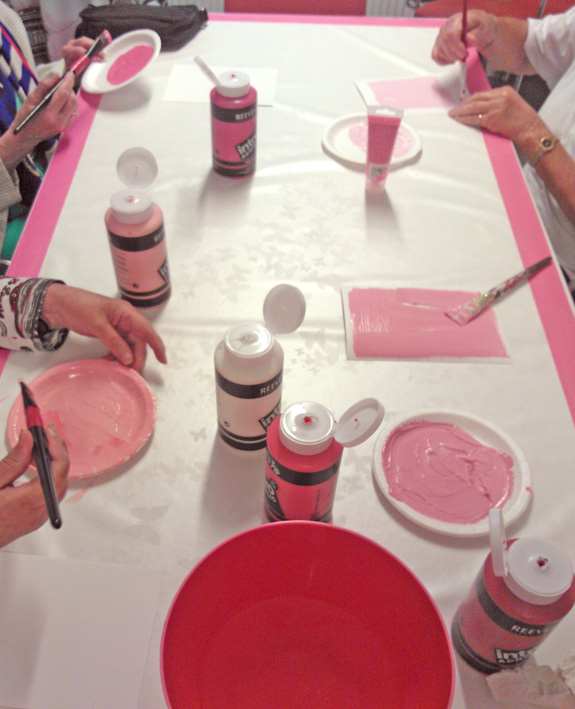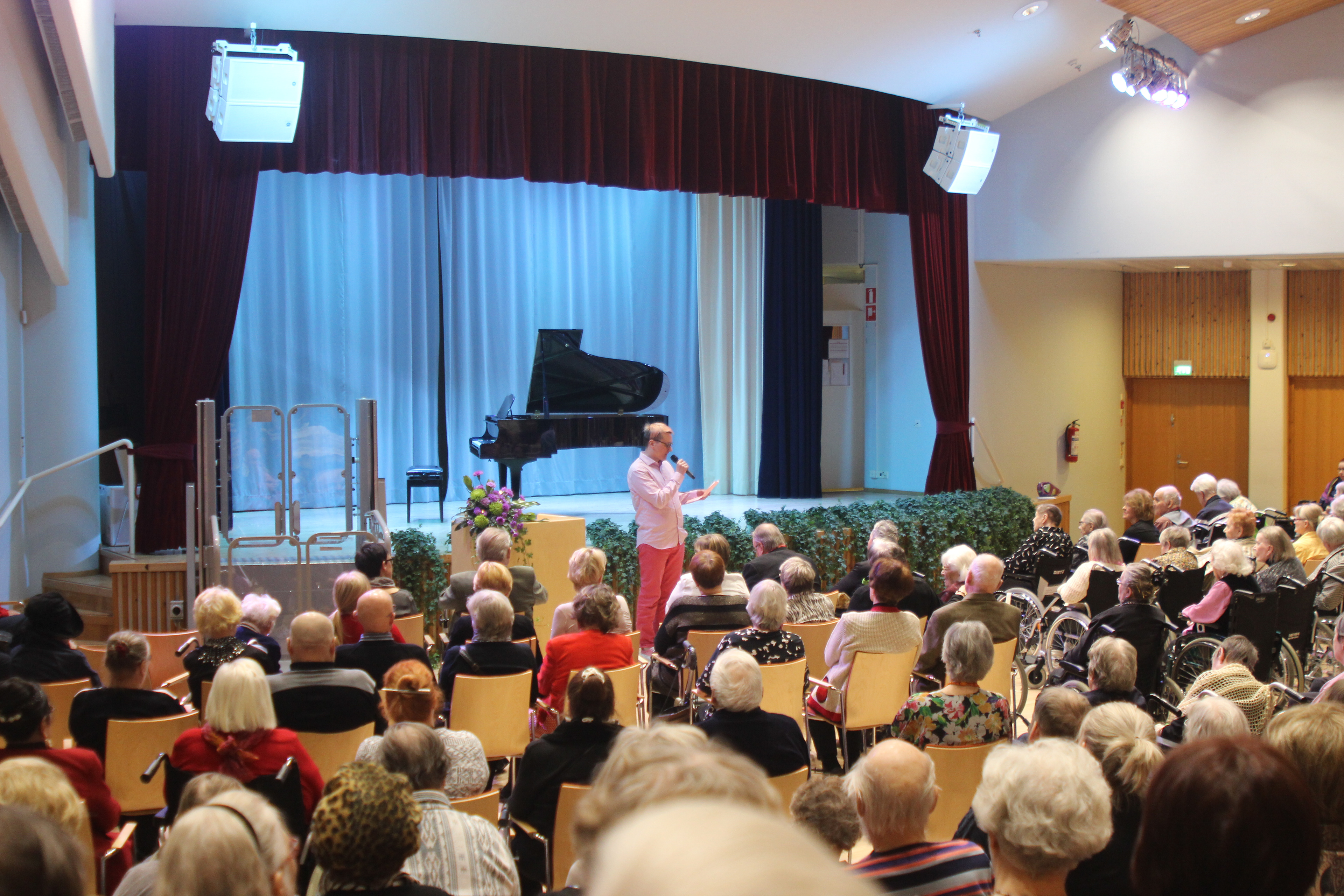 Never Big Enough -Attempt to make a blanket which safe the world
(colorful blanket)
Visible Relation With Mother and Son
(pink blanket)
Memory of Shared Moments
(gray)
2016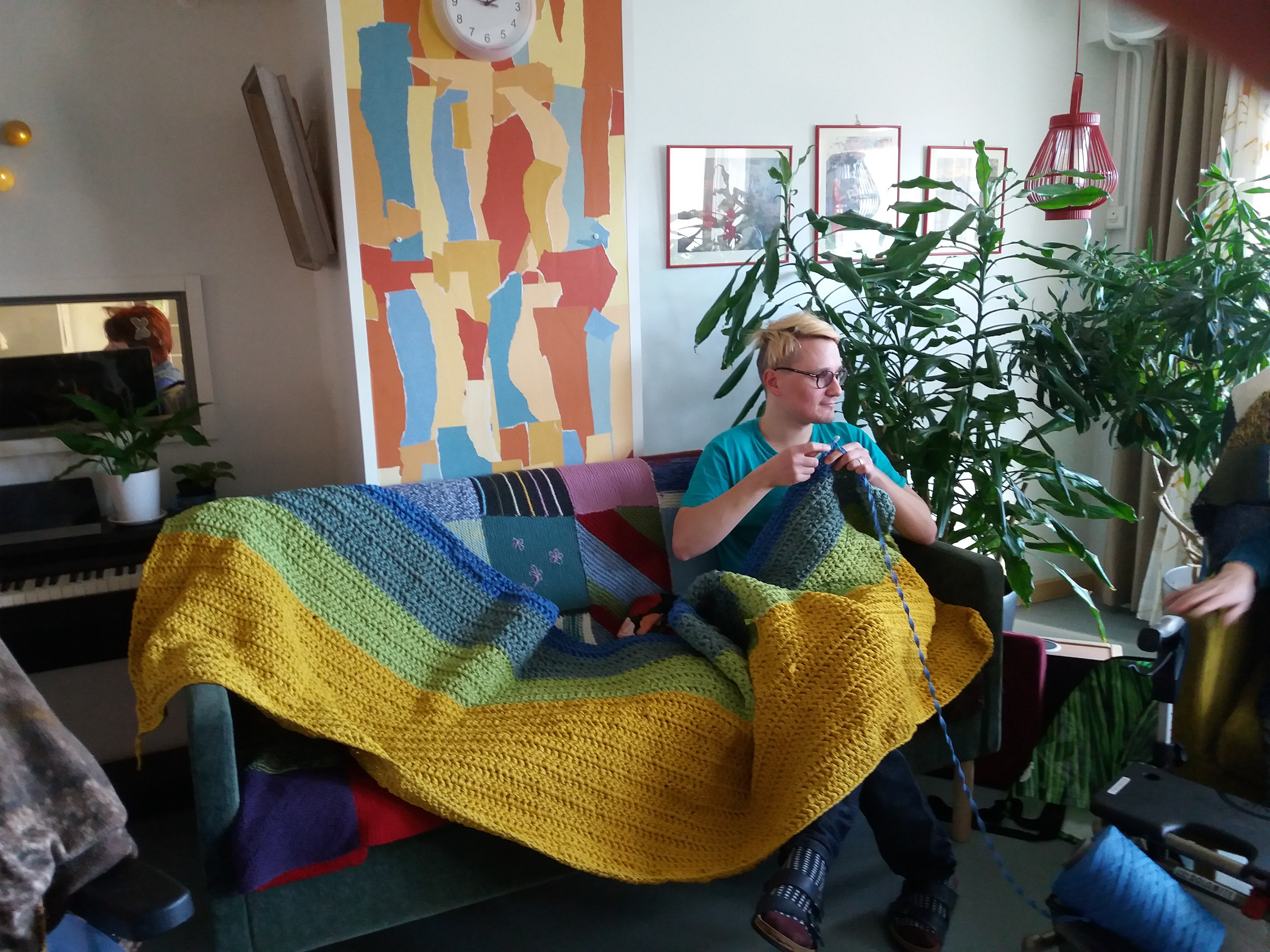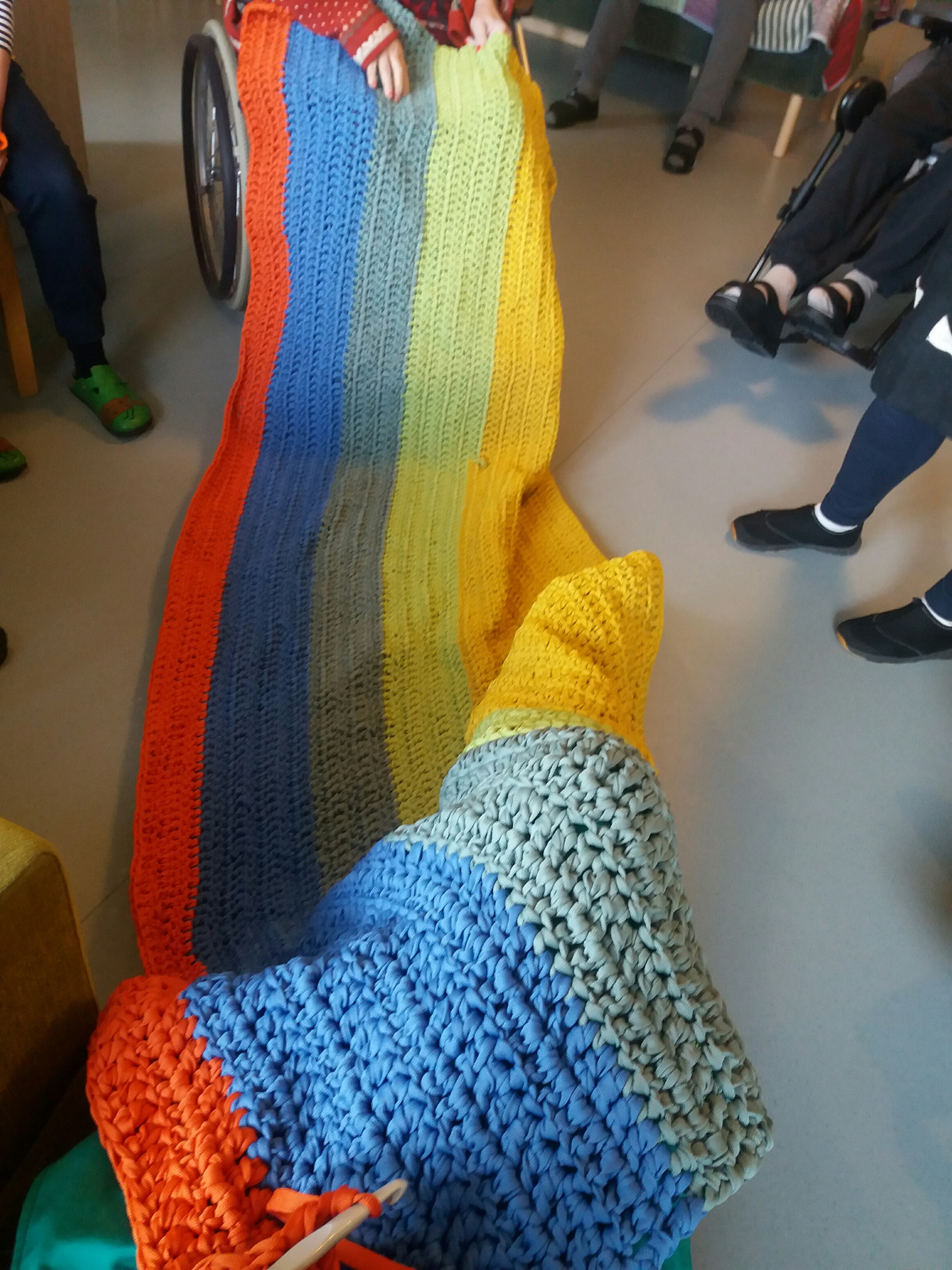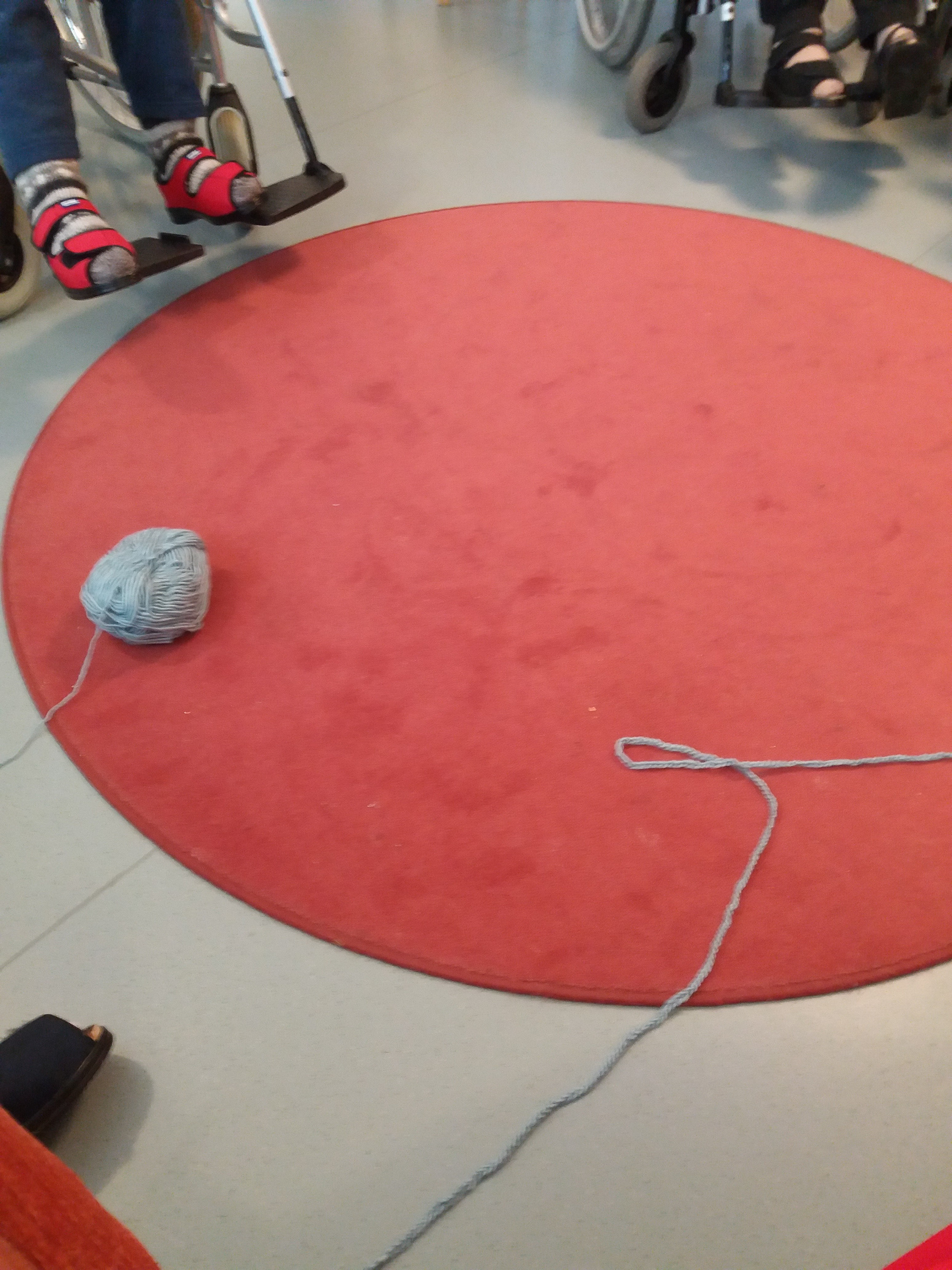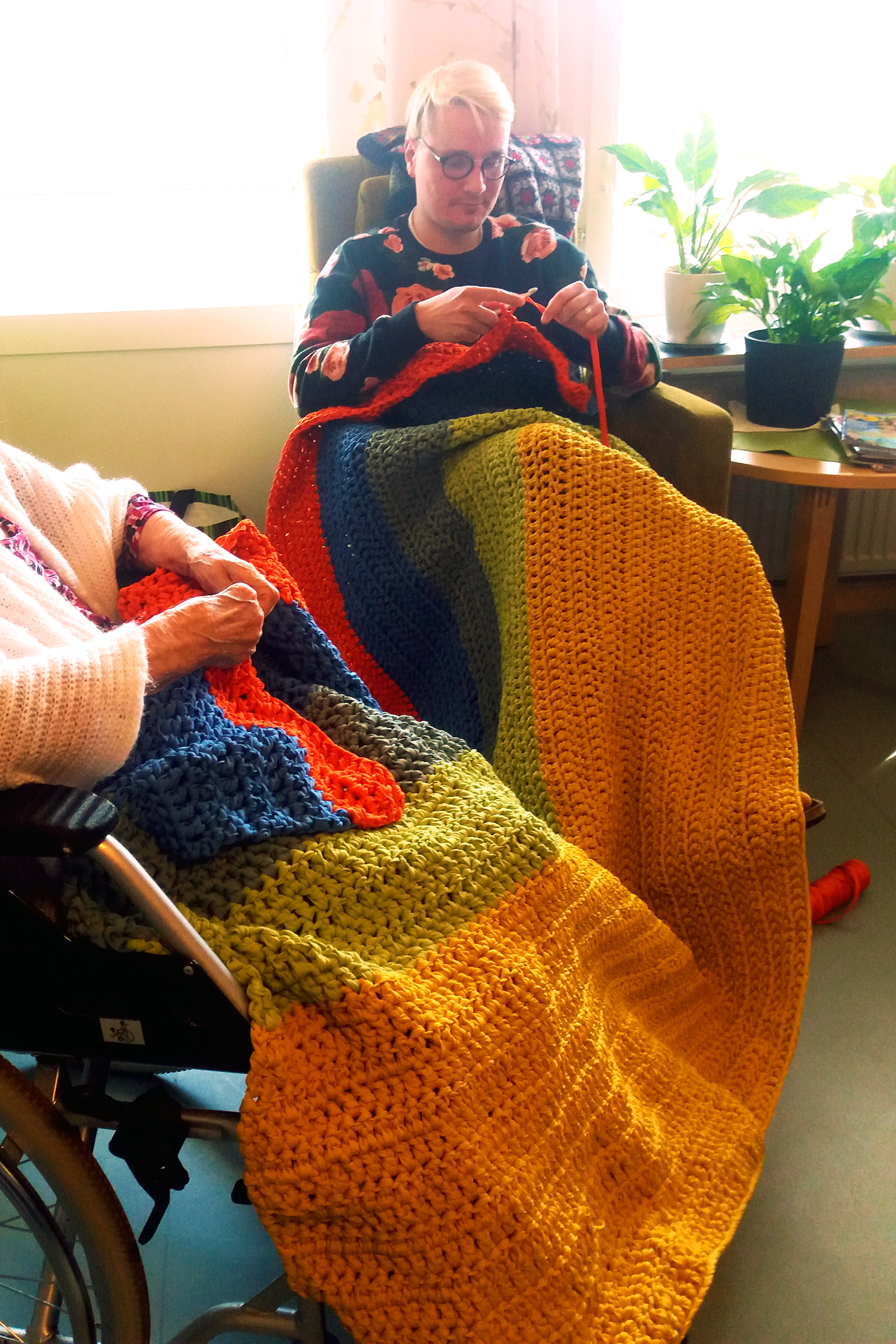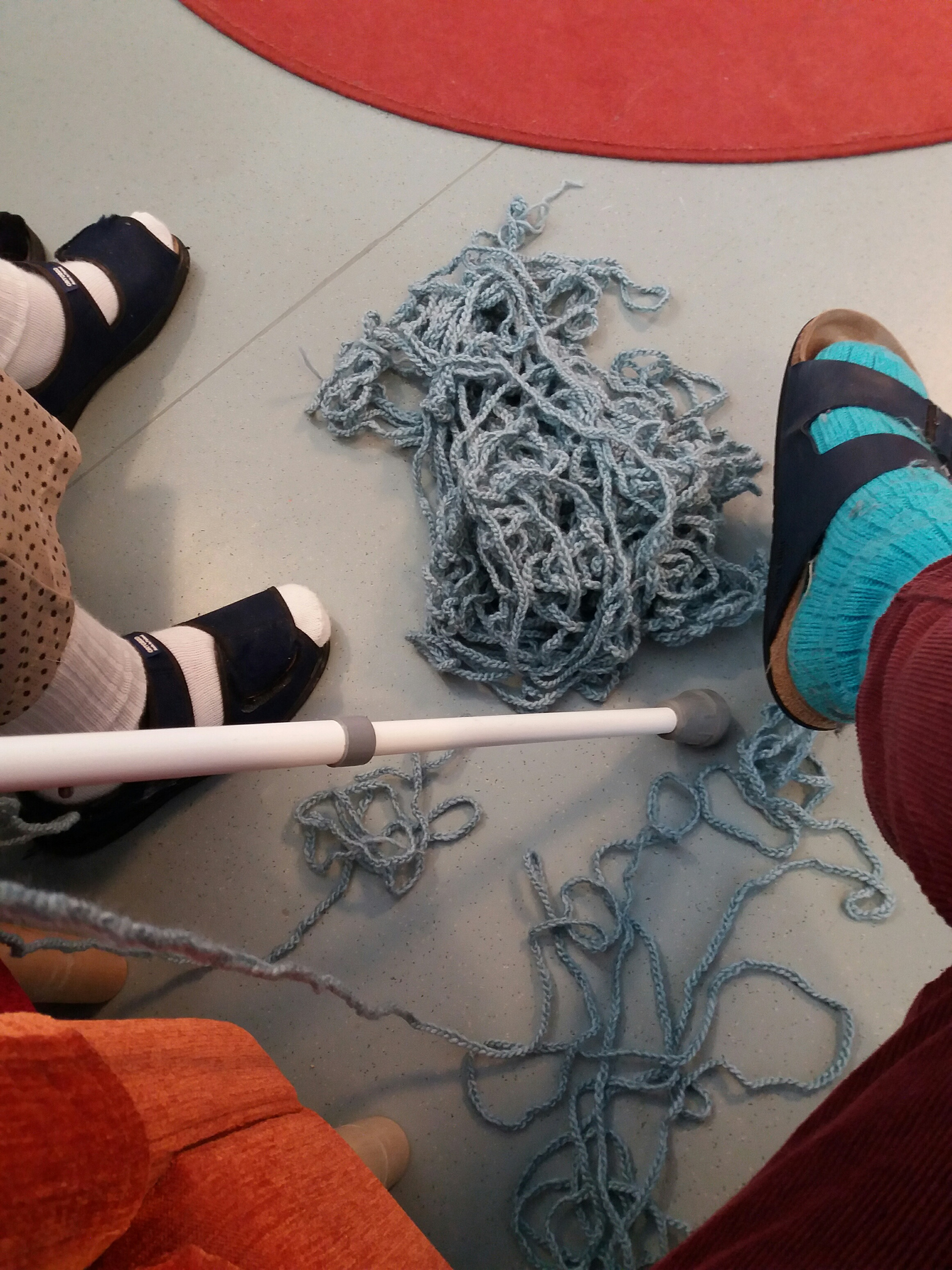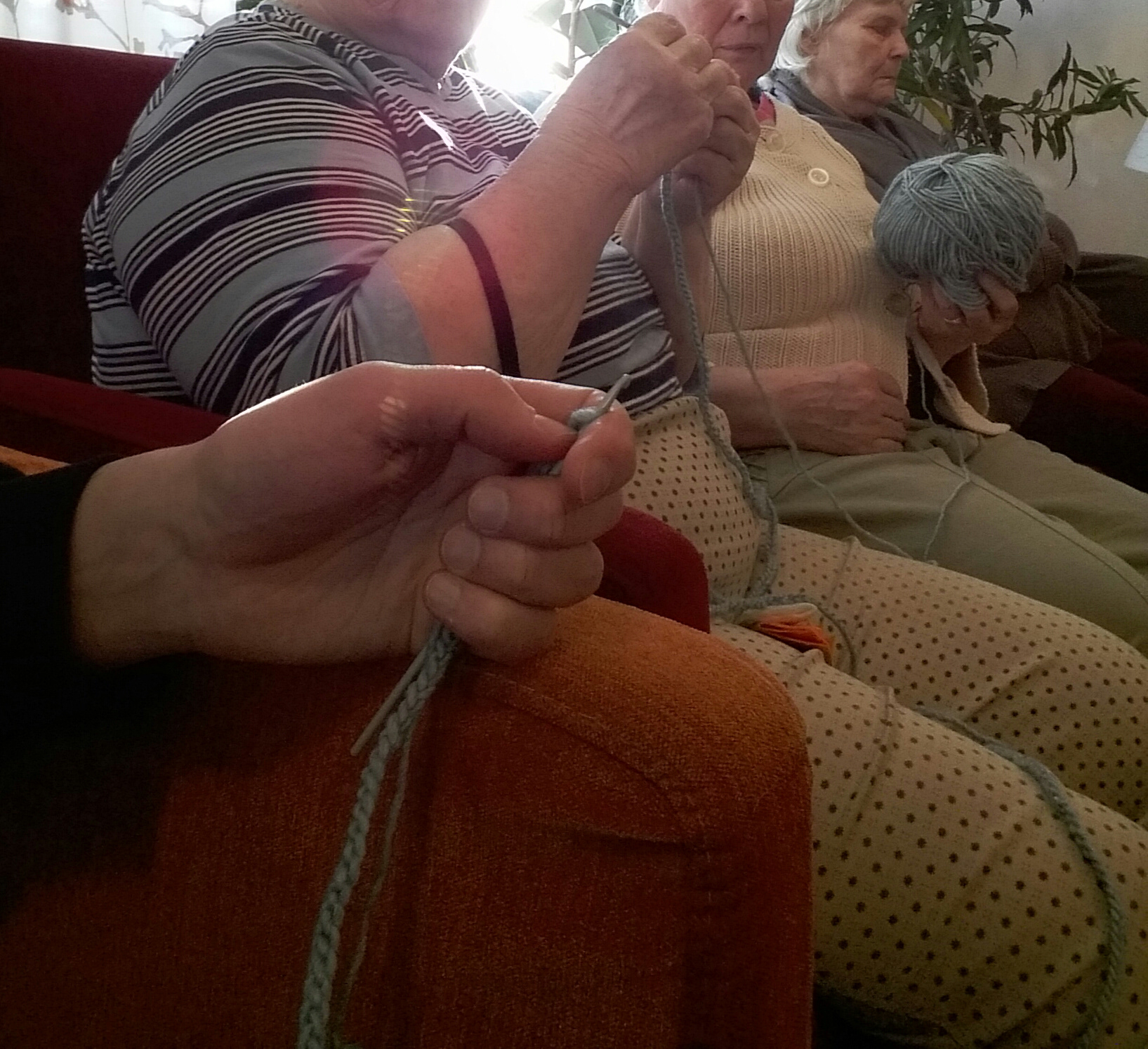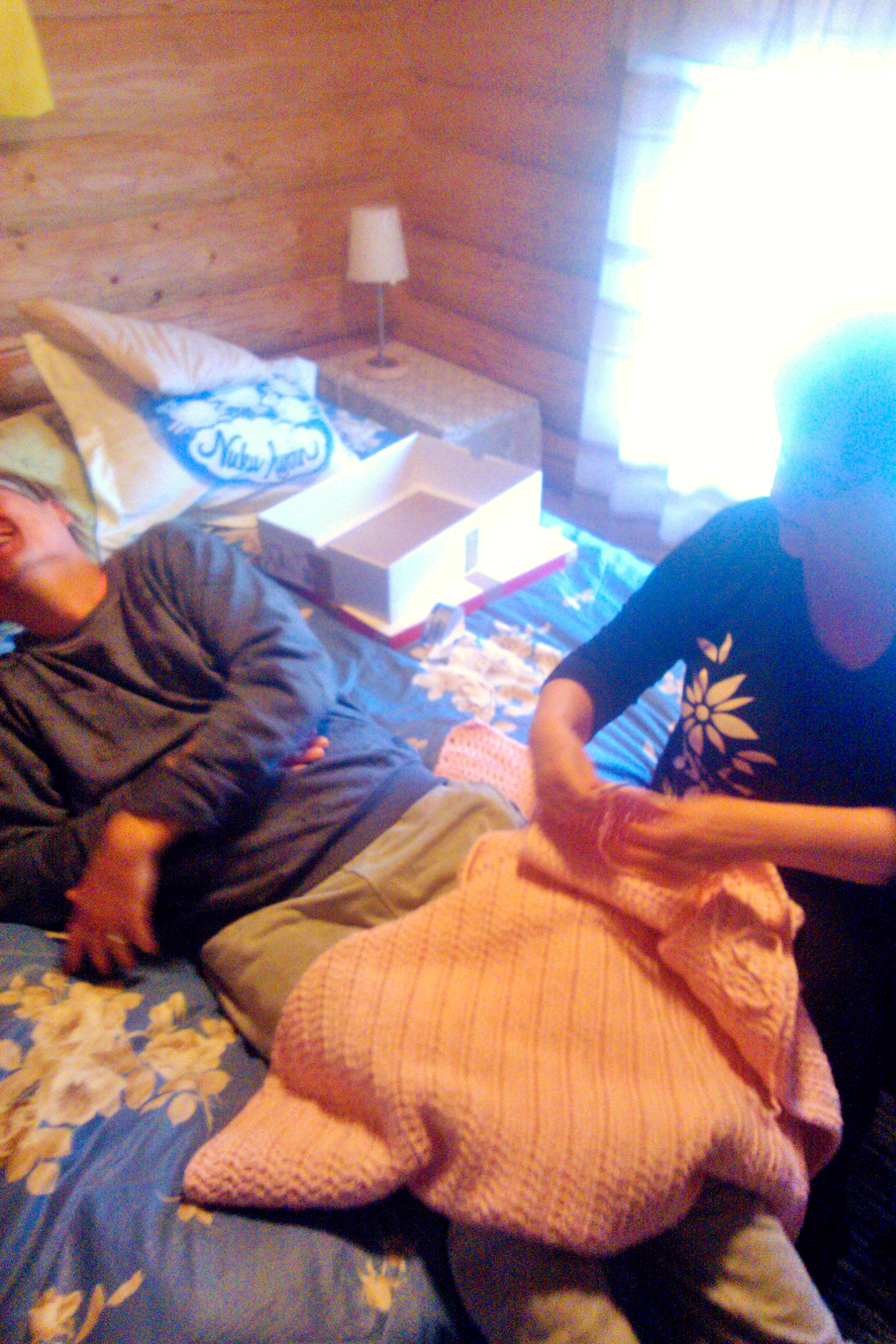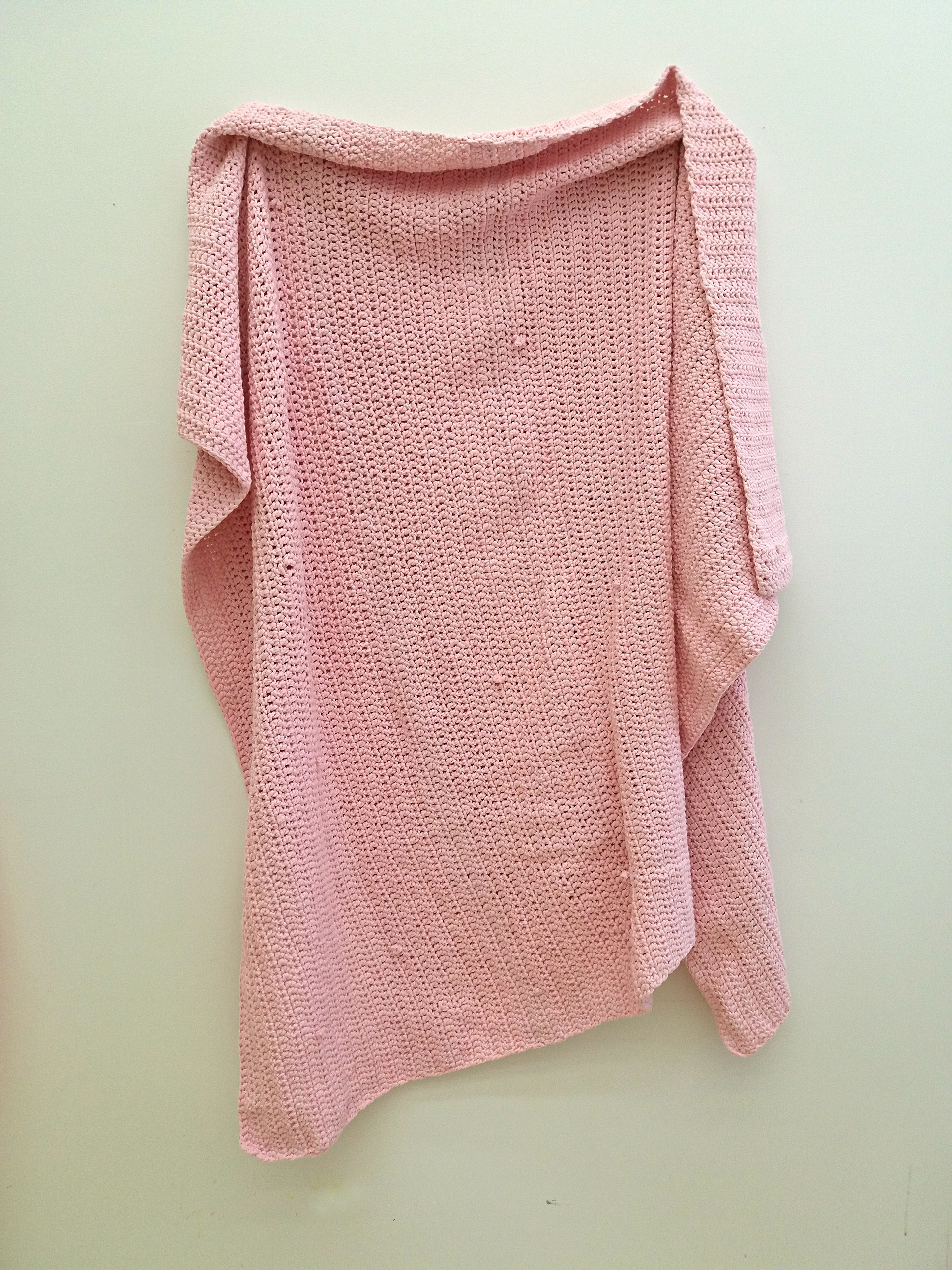 Side by Side
Fabric color on cotton 35 pcs
2016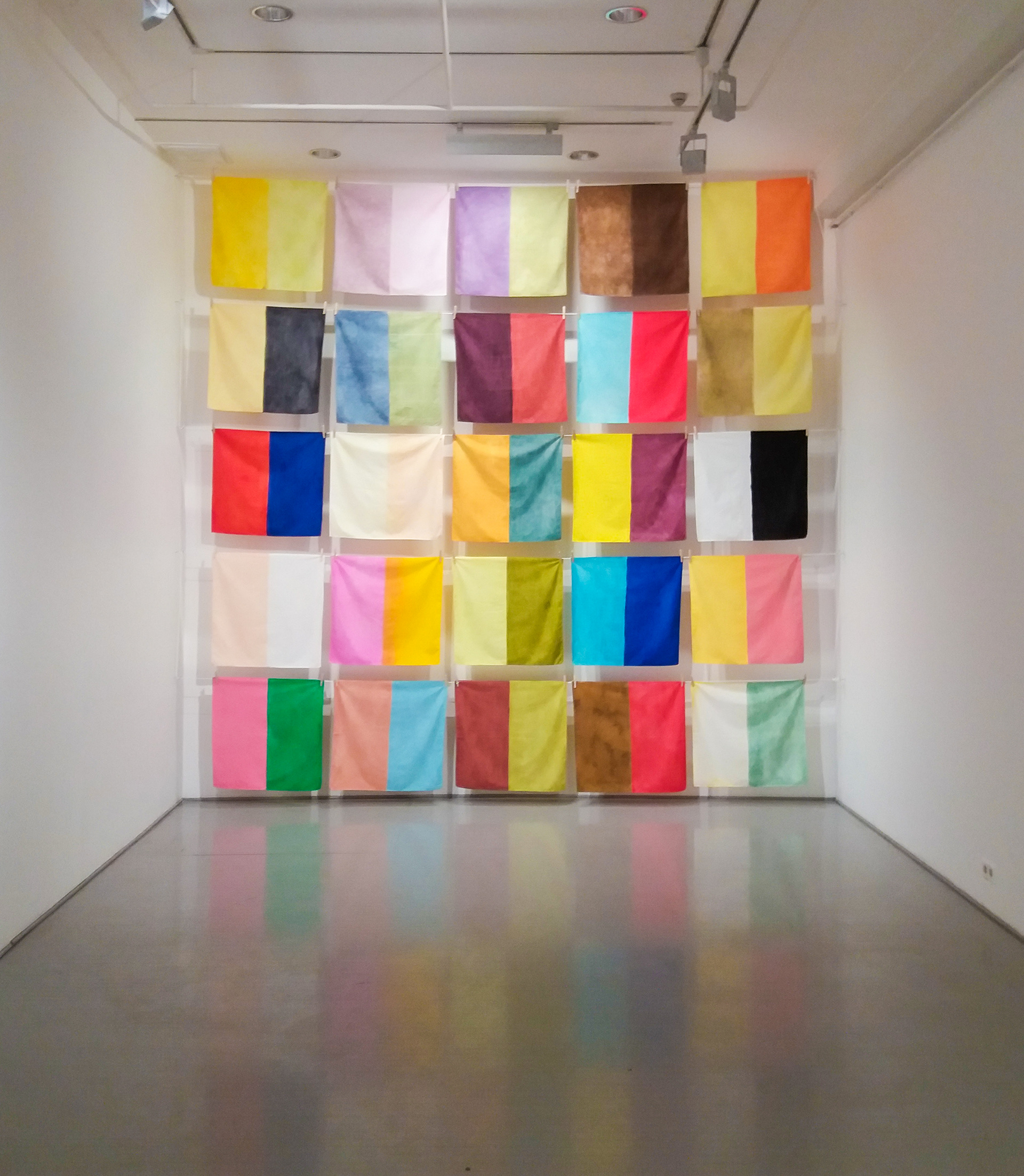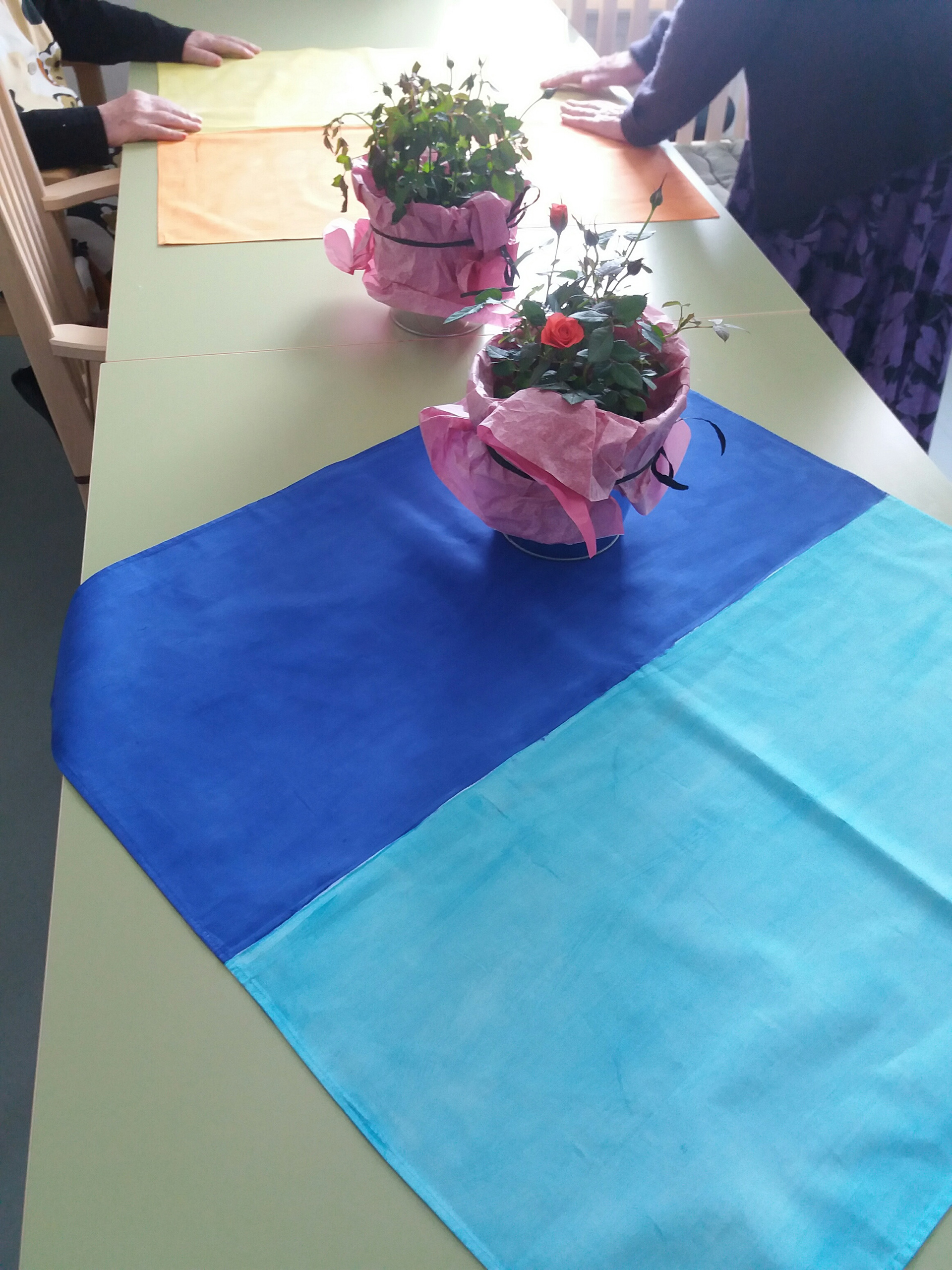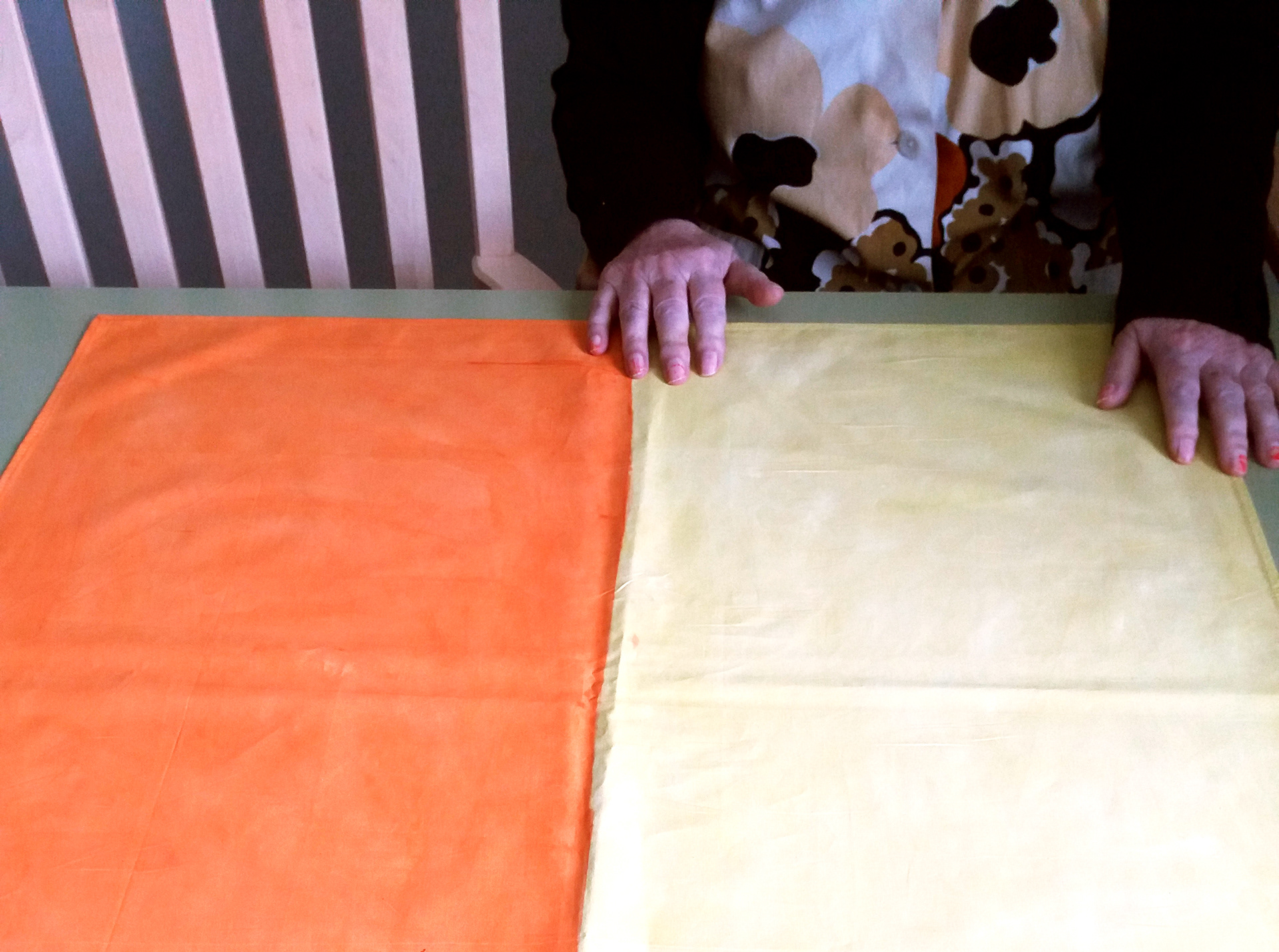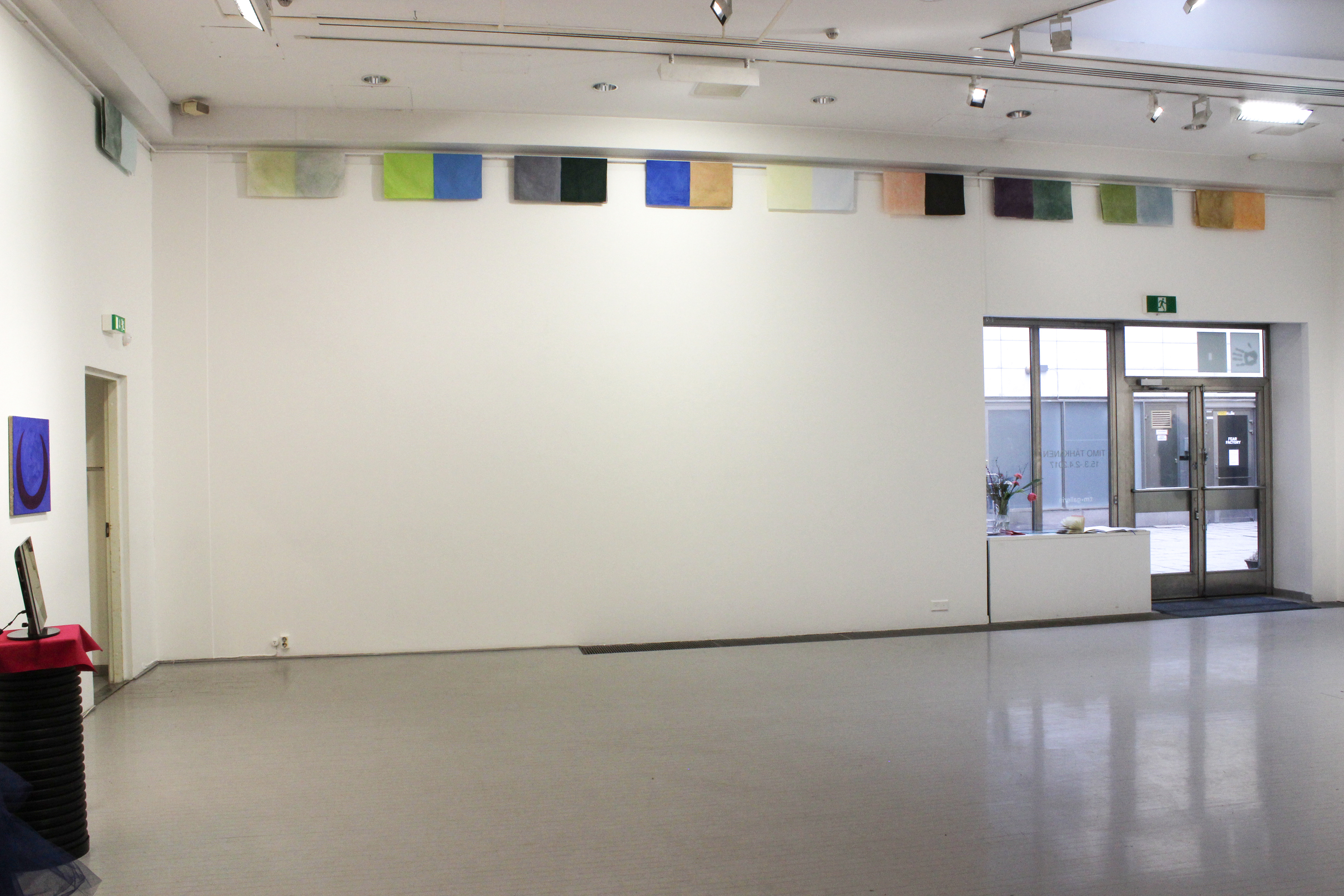 From Father To Son
Two spruce and outdoor acrylic paint
2017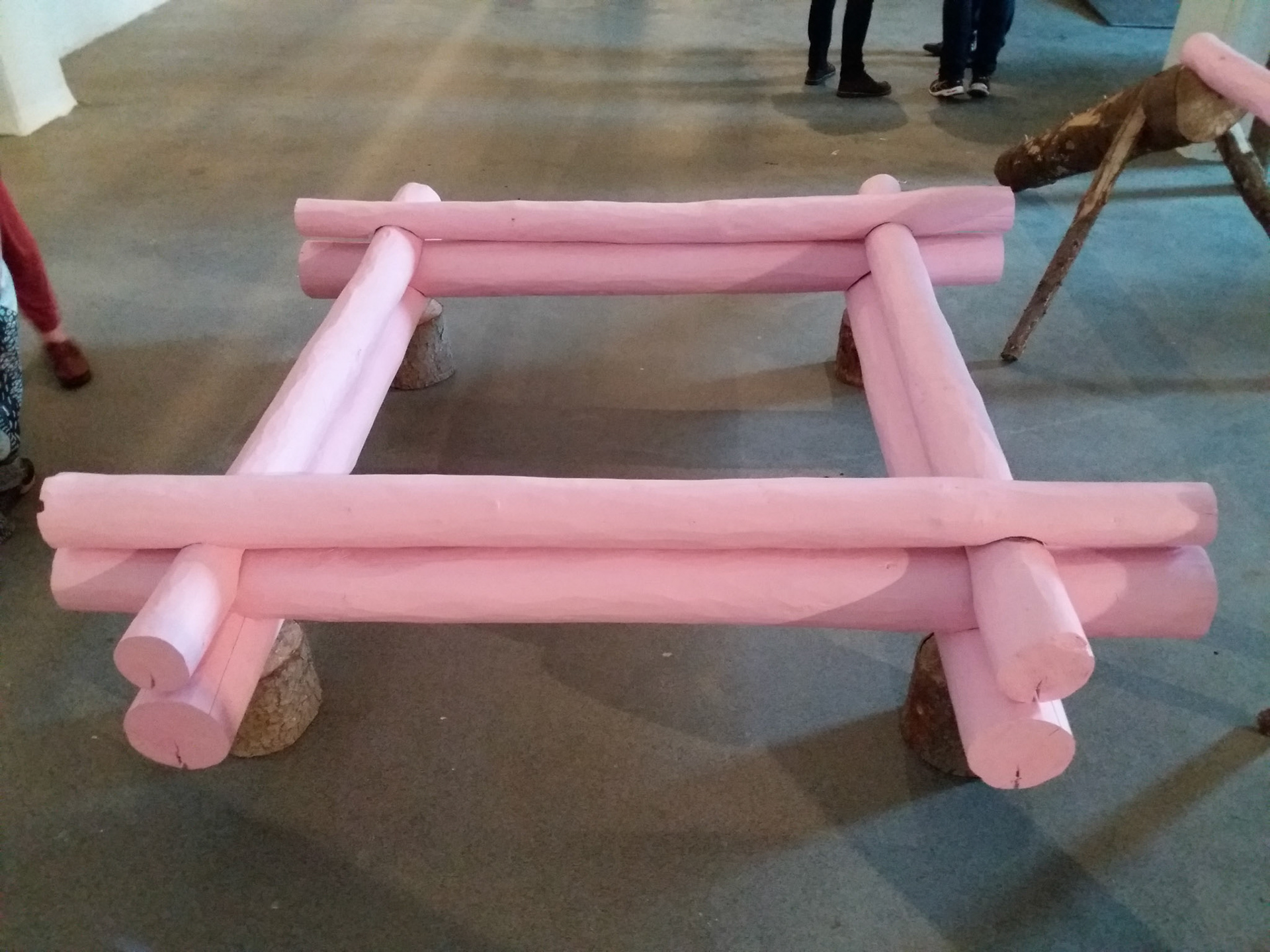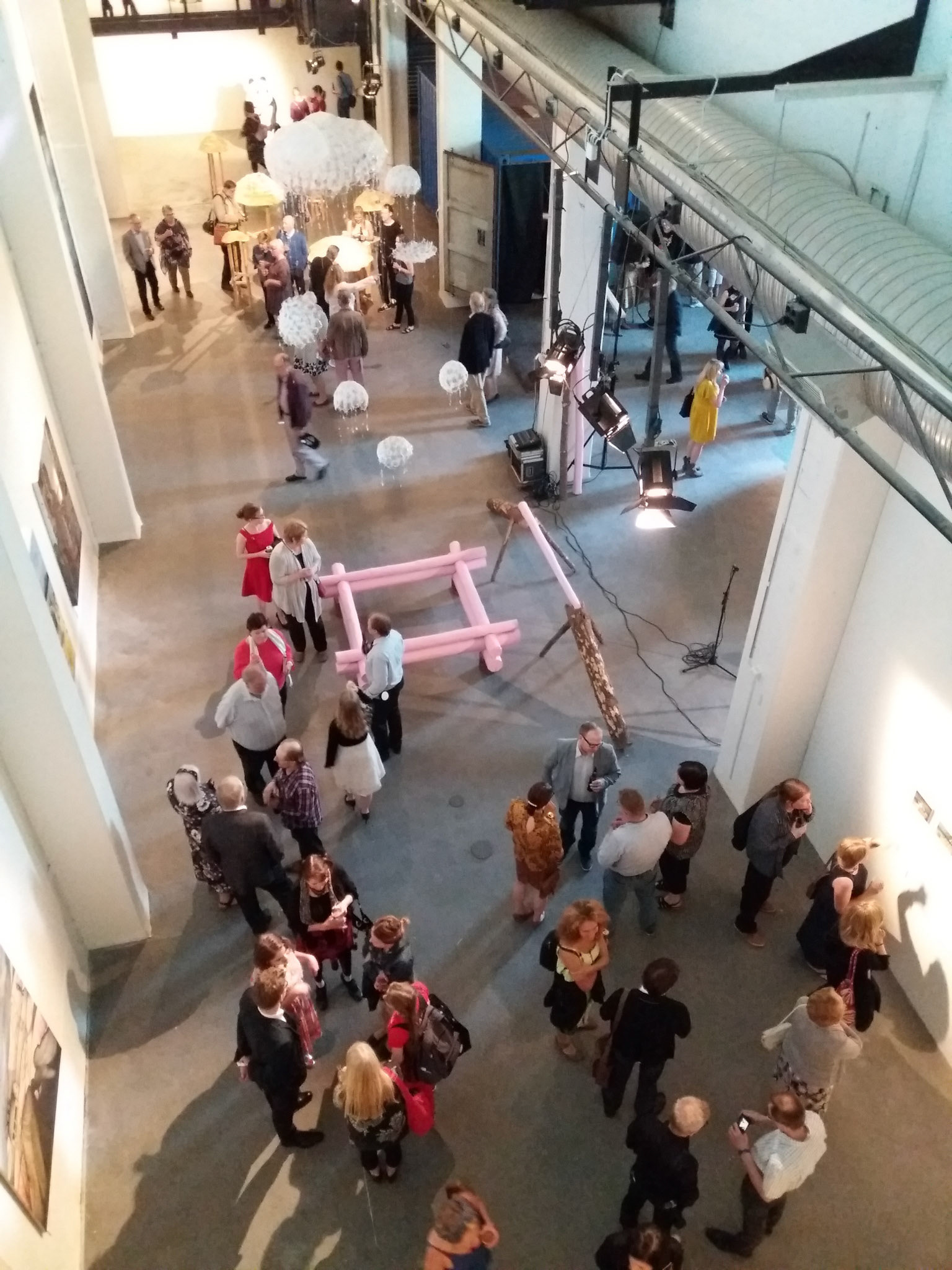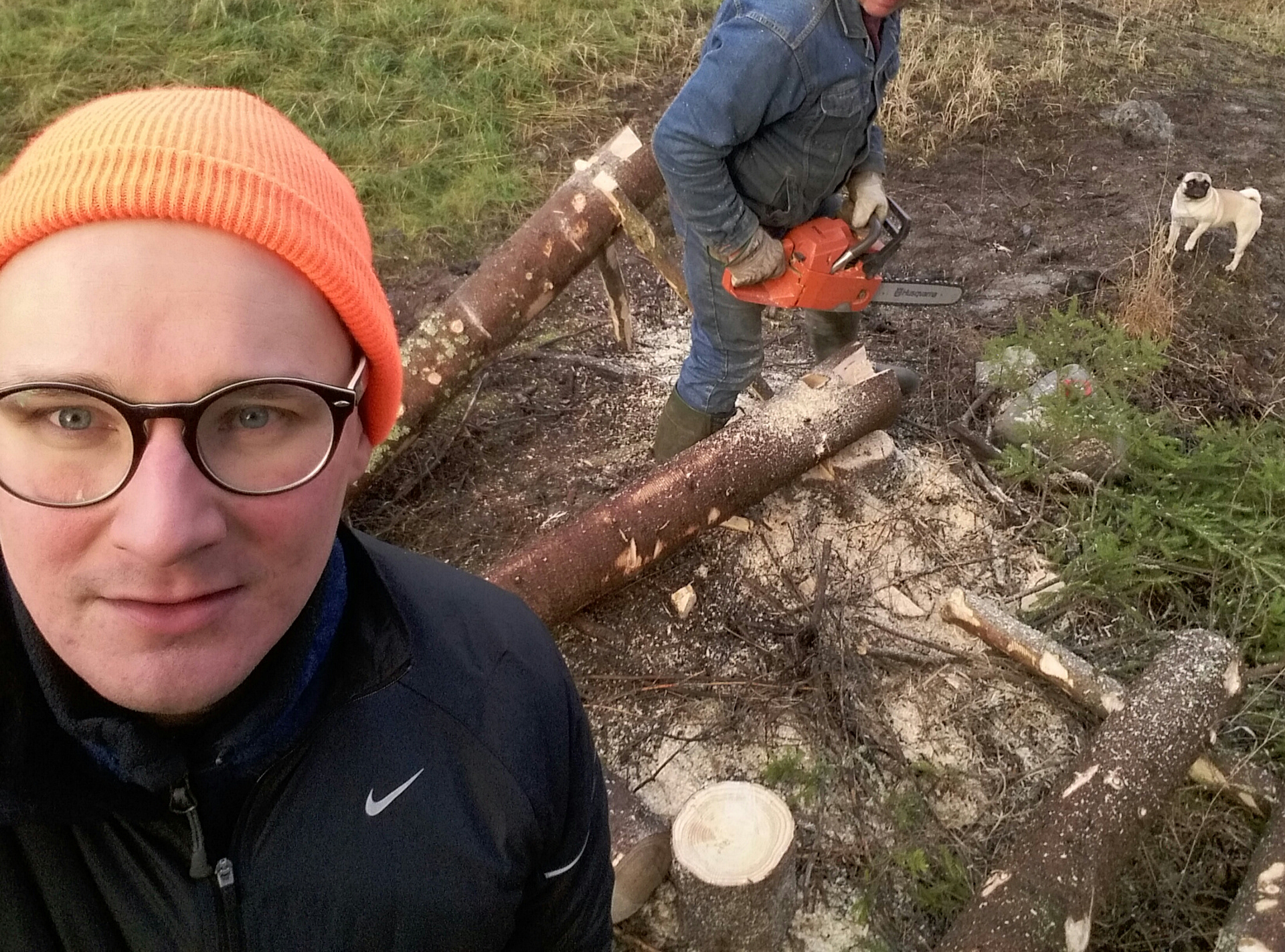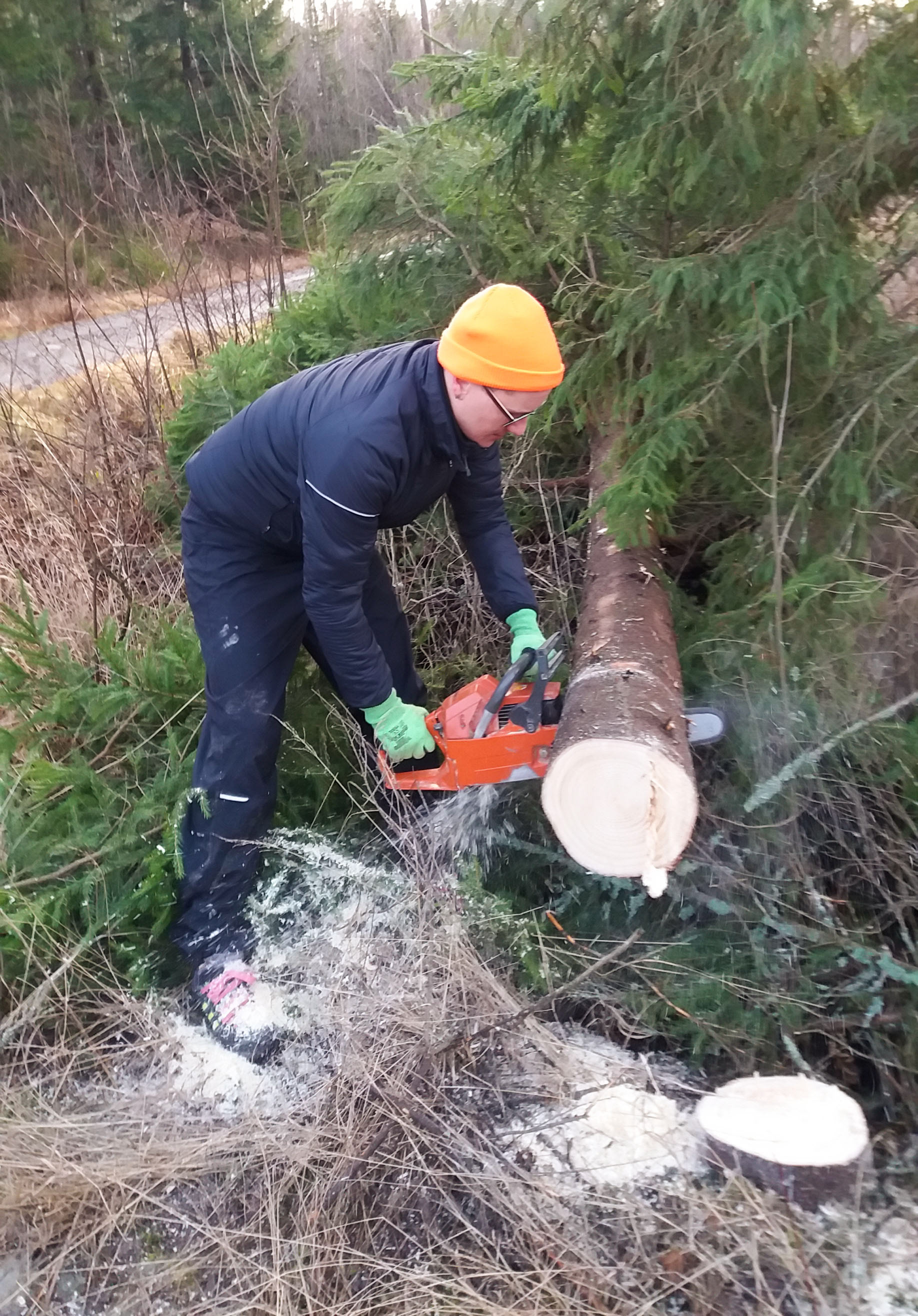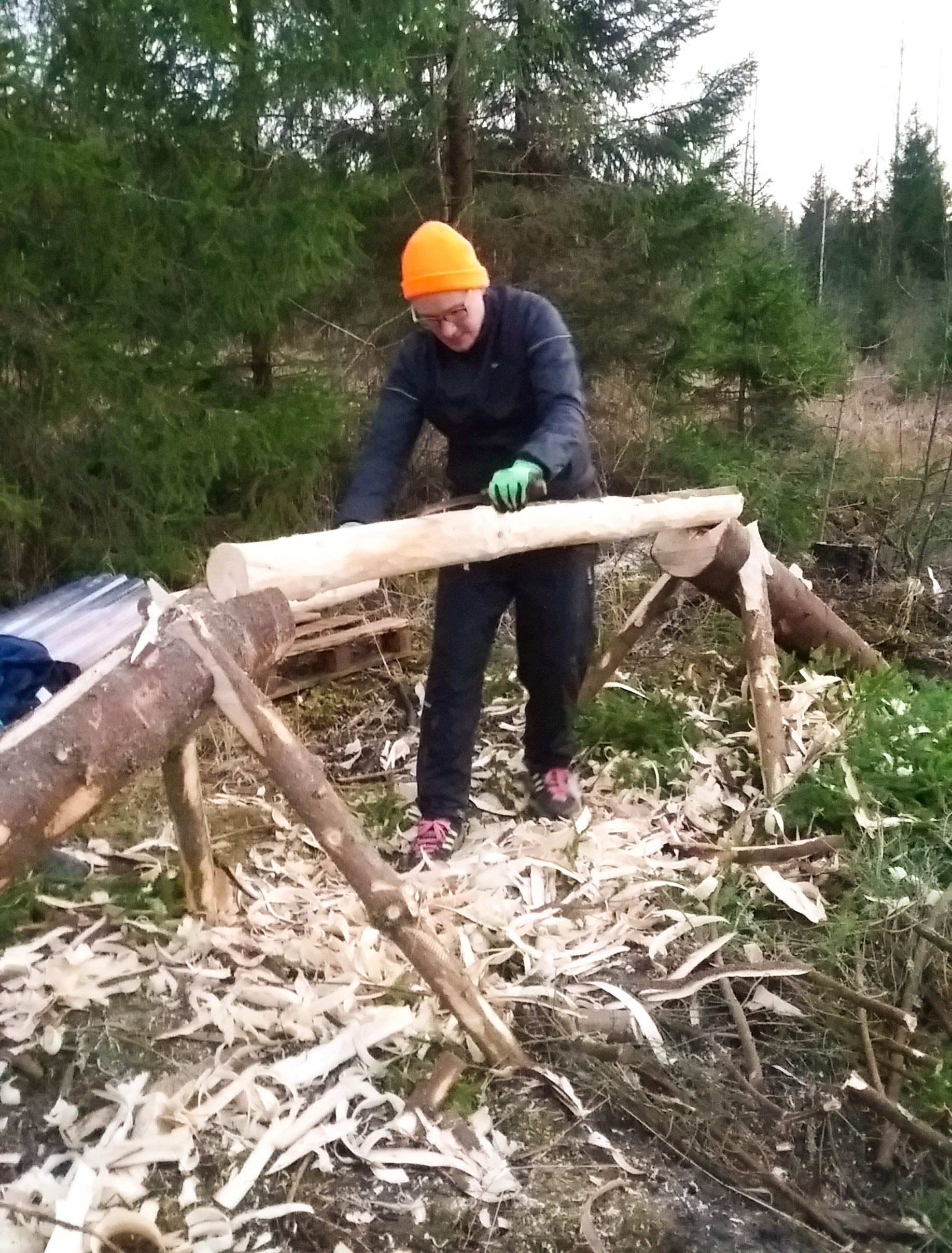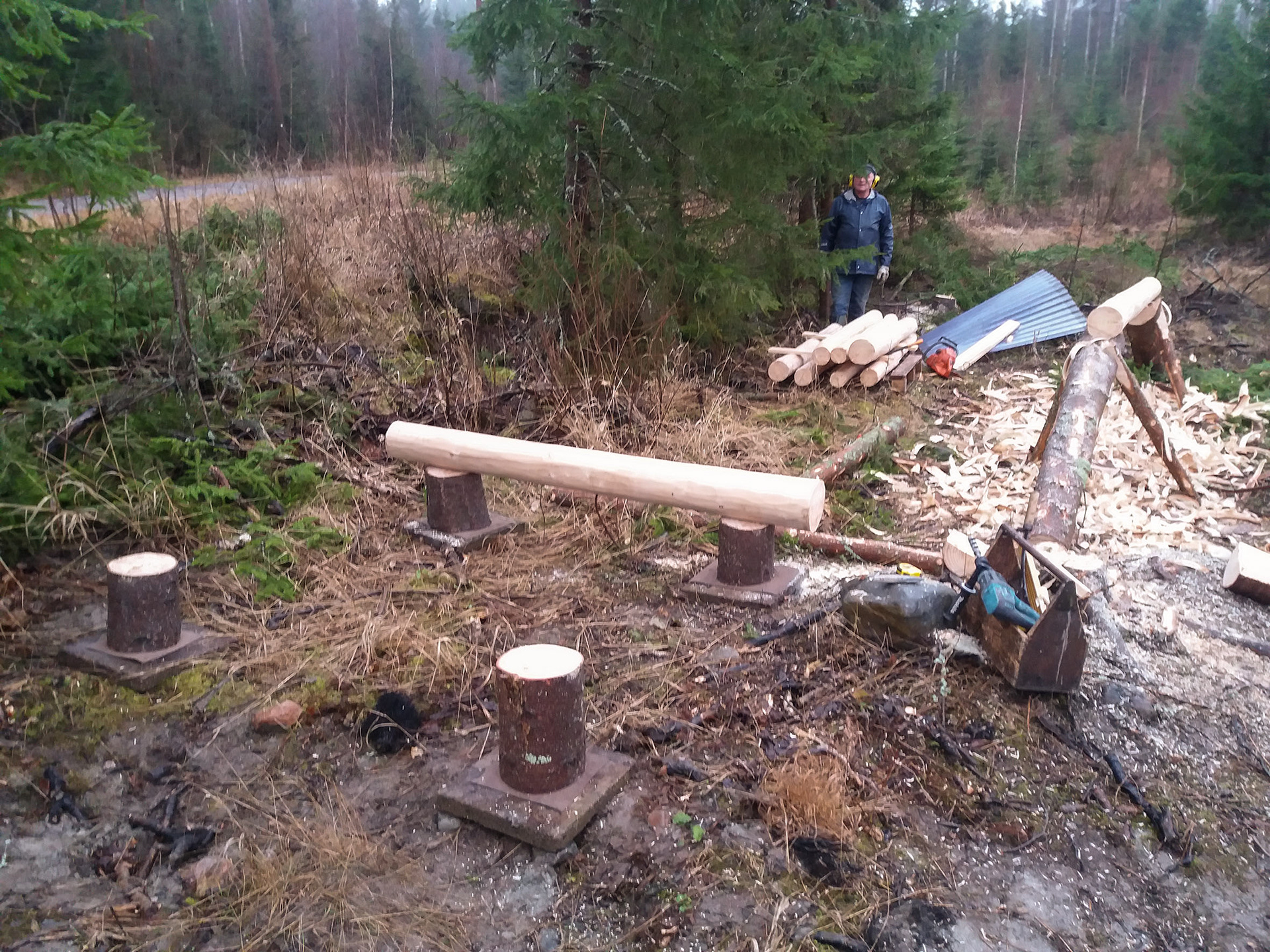 Side by Side -exhibition in Sörnäinen metro station, Helsinki. Exhibition is part of the Ole hyvä Helsinki -art project. I created these pictures in Kinapori Service Center with two groups of wonderful women.
10 metros stations, 200 artists and 400 art works
Ole hyvä Helsinki 2017 metro station art project

More than 400 art works, made by 200 Helsinki residents are now shown at Ruoholahti, Kamppi, Rautatientori, Helsingin yliopisto, Hakaniemi, Sörnäinen, Herttoniemi, Itäkeskus, Kontula and Mellunmäki metro stations, from 2.9. 2017 until spring 2018.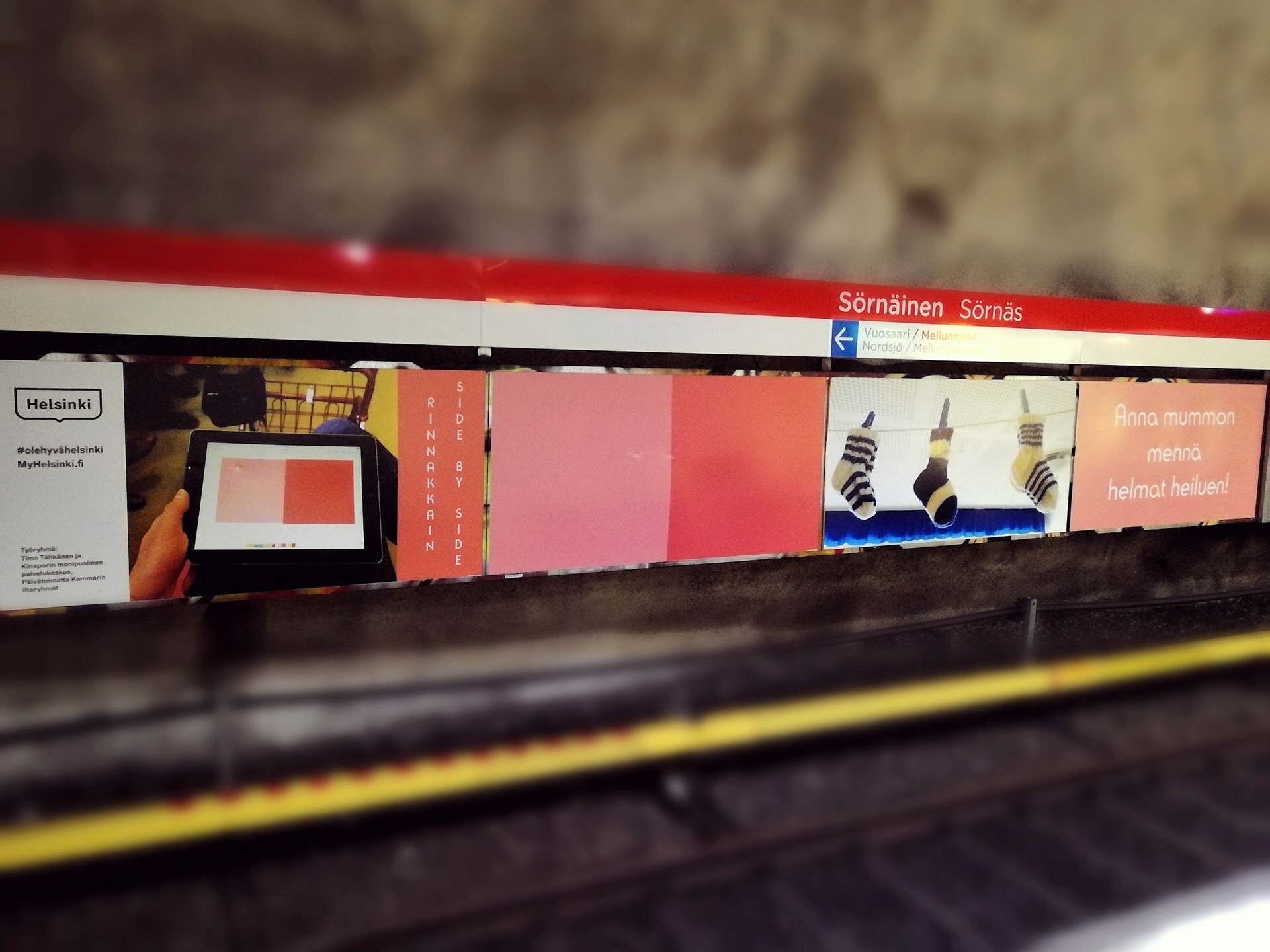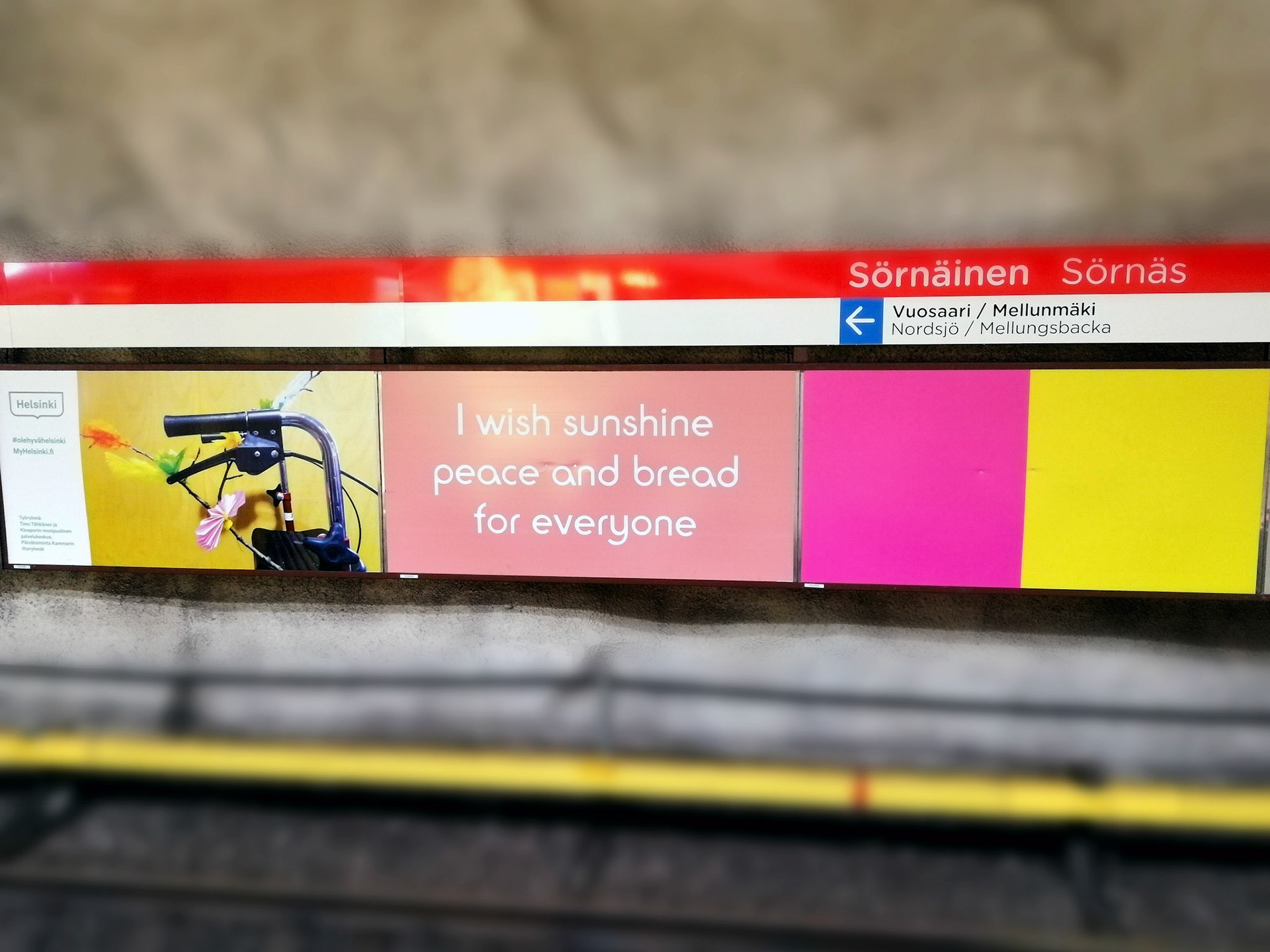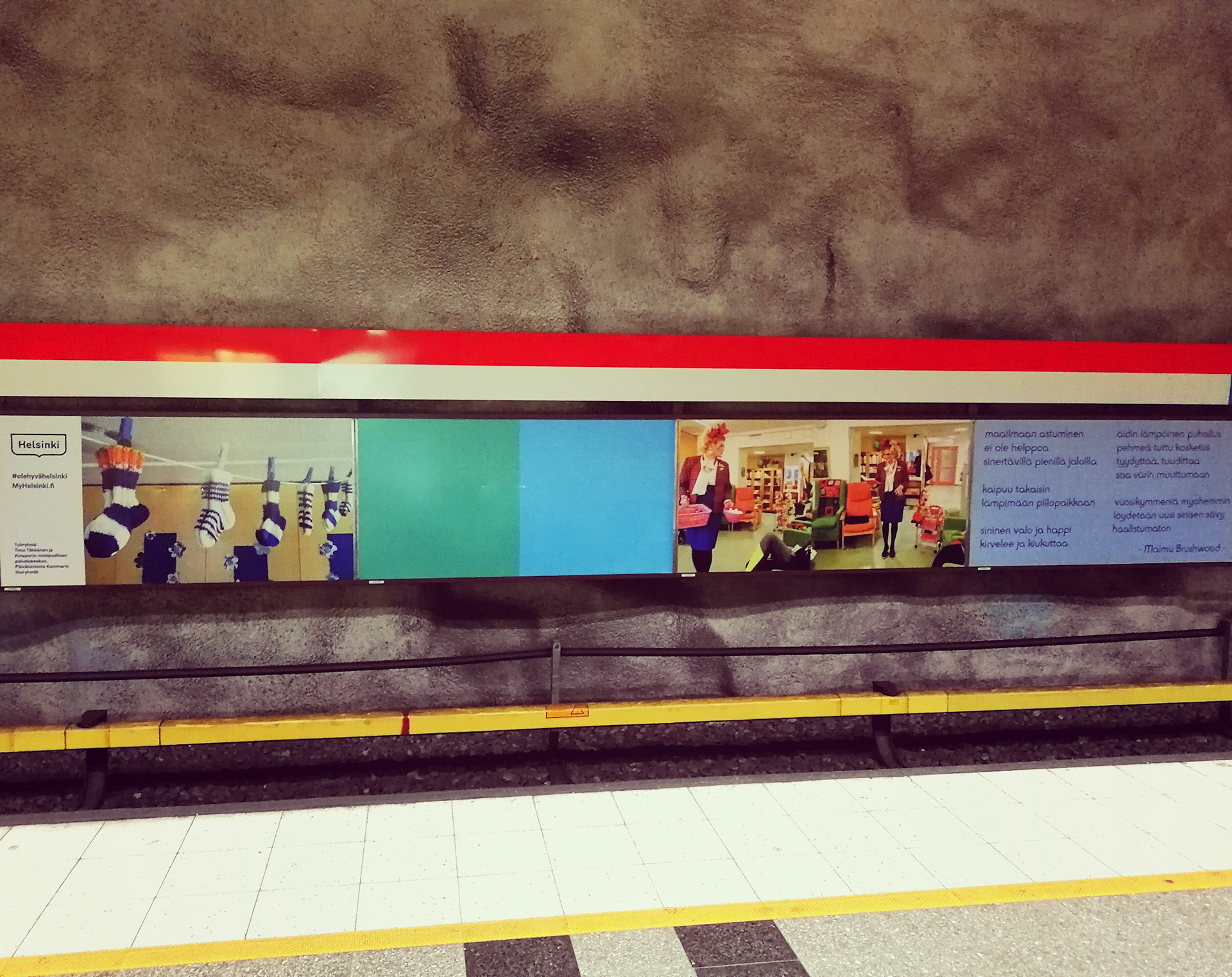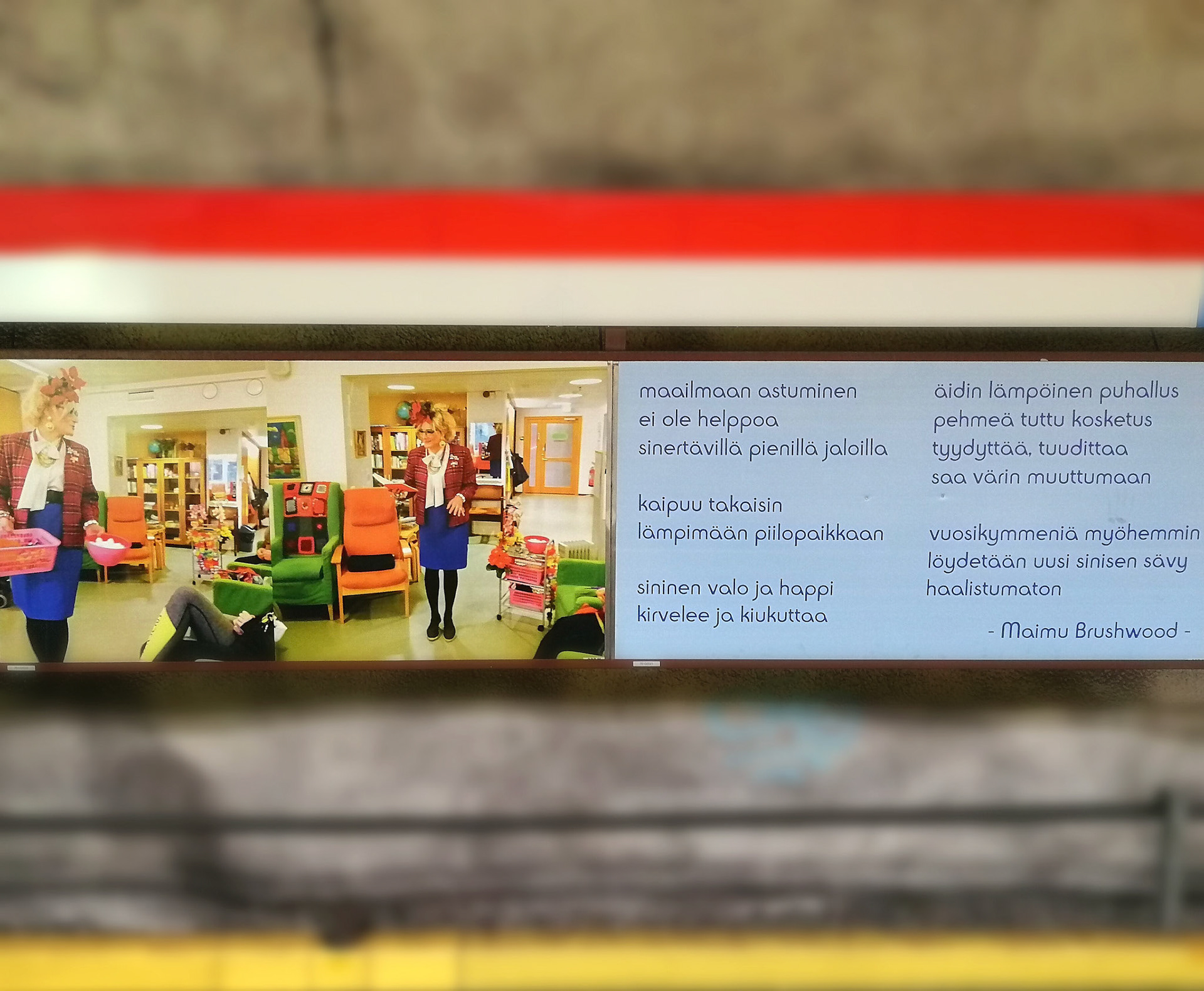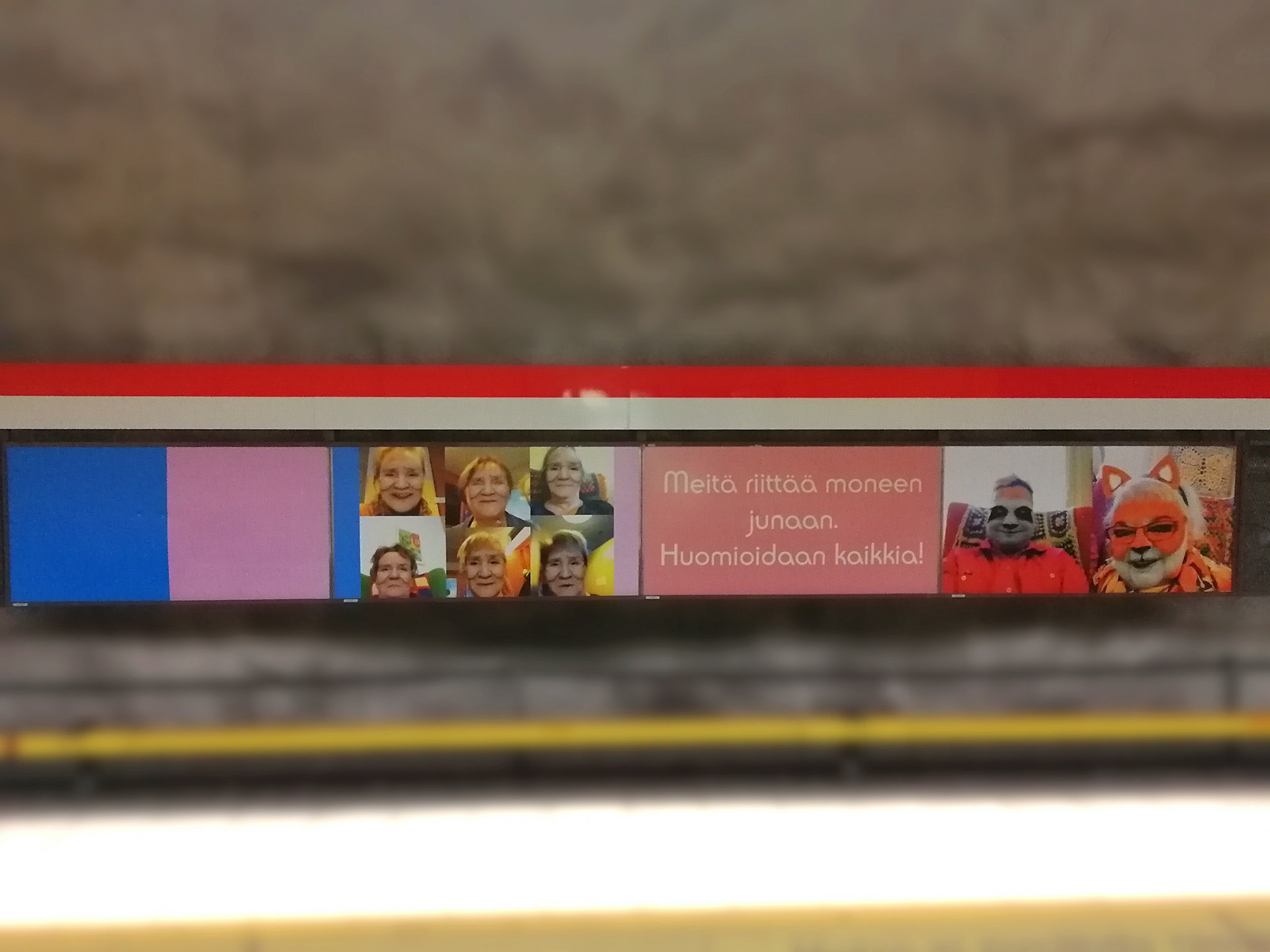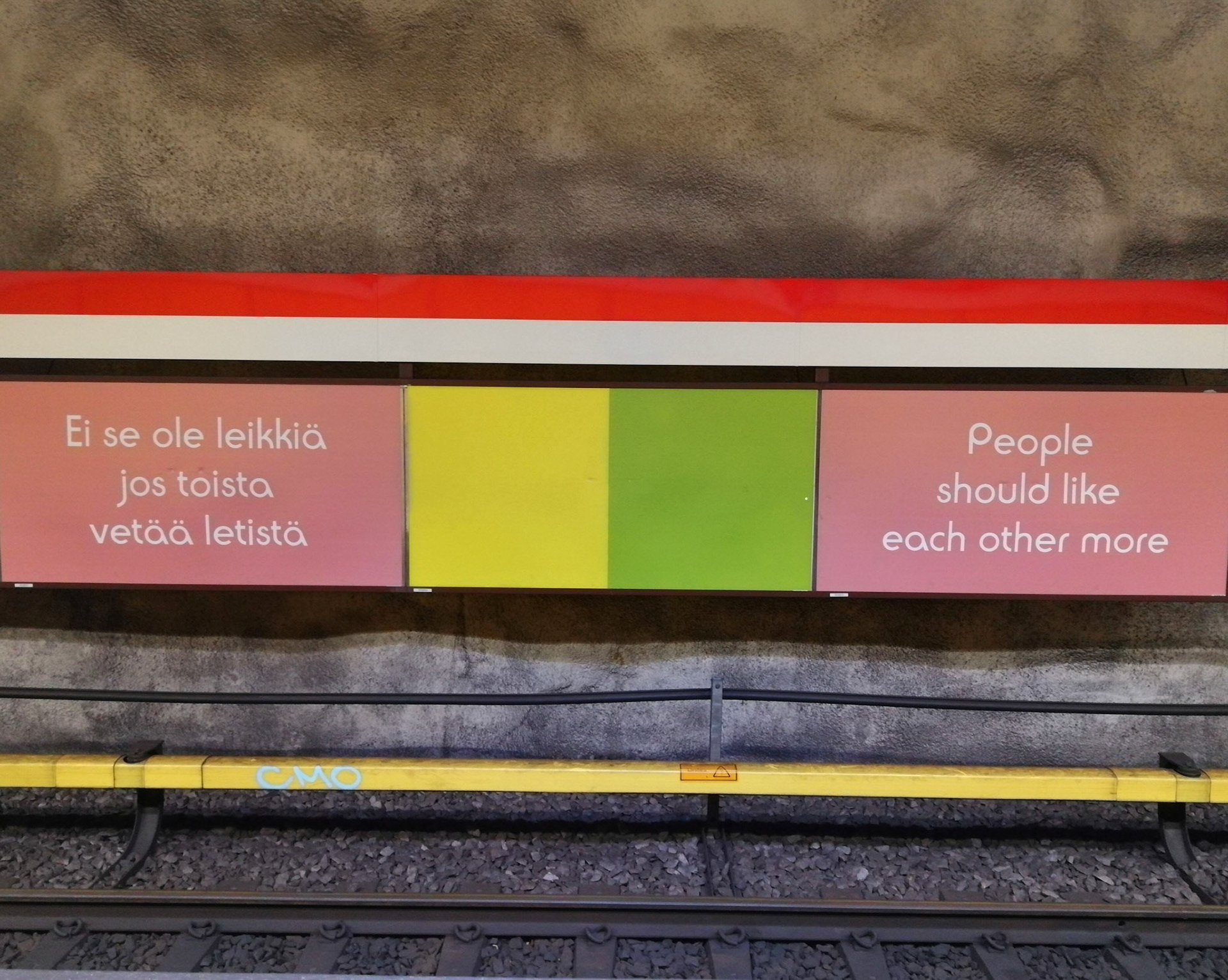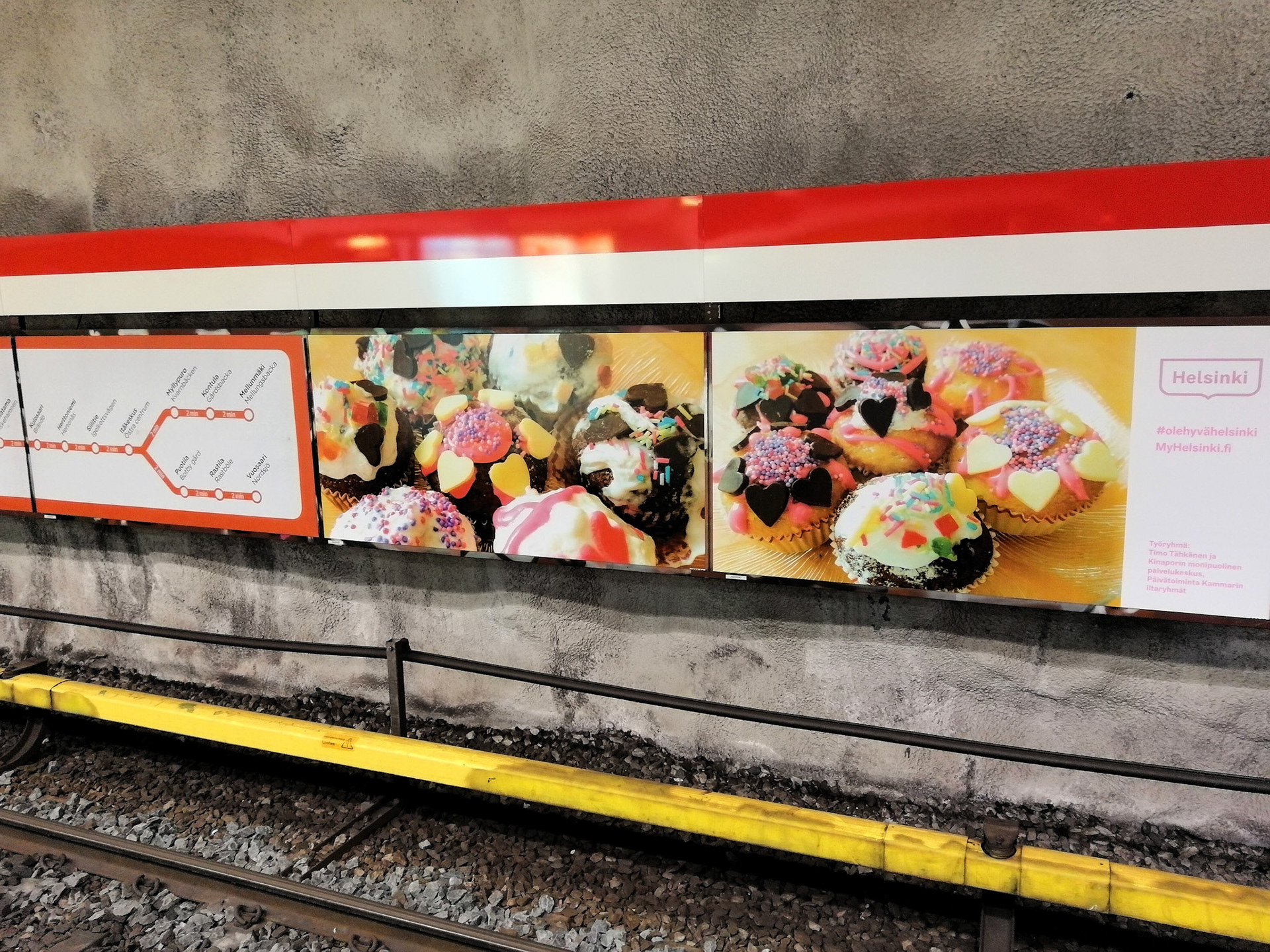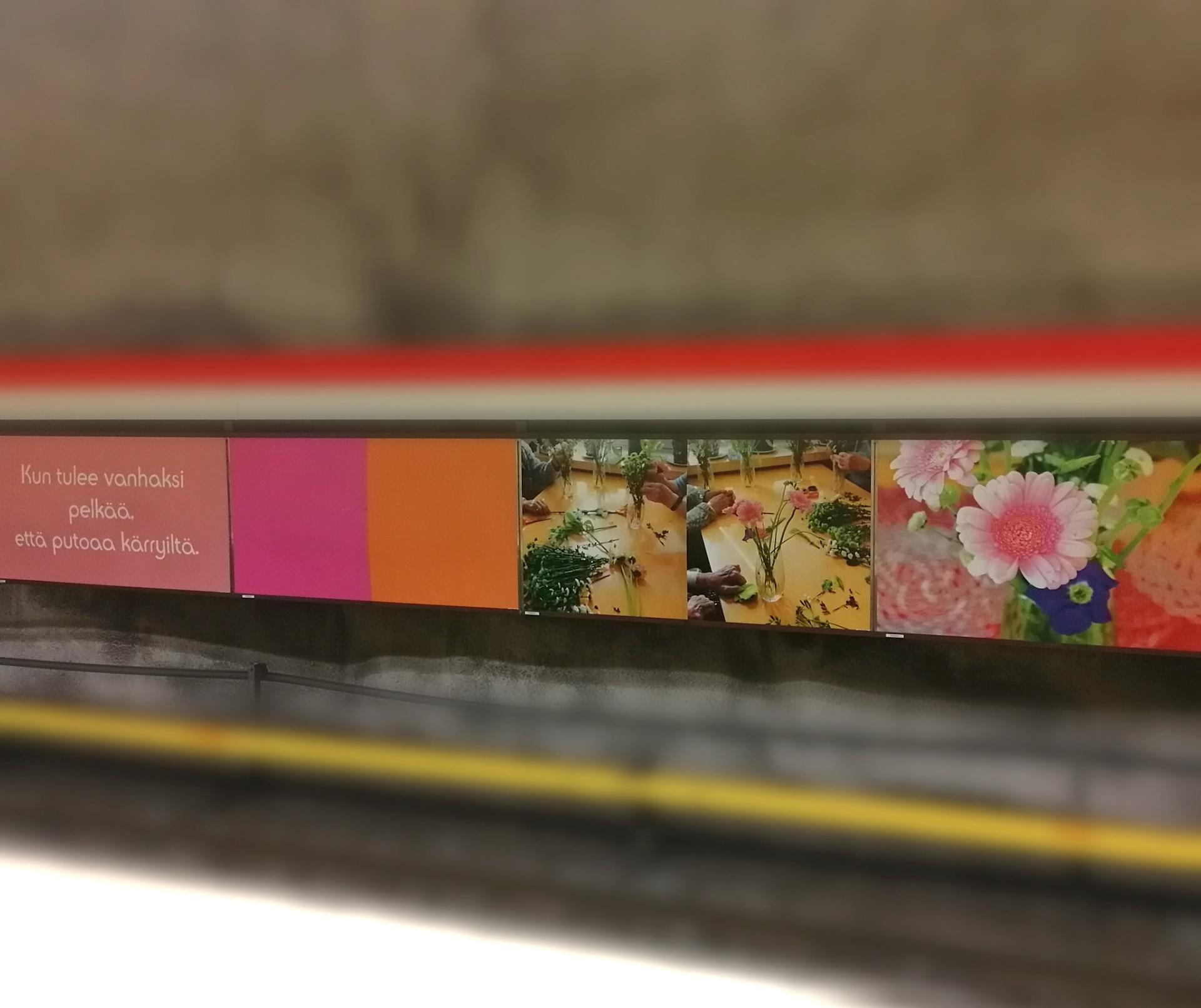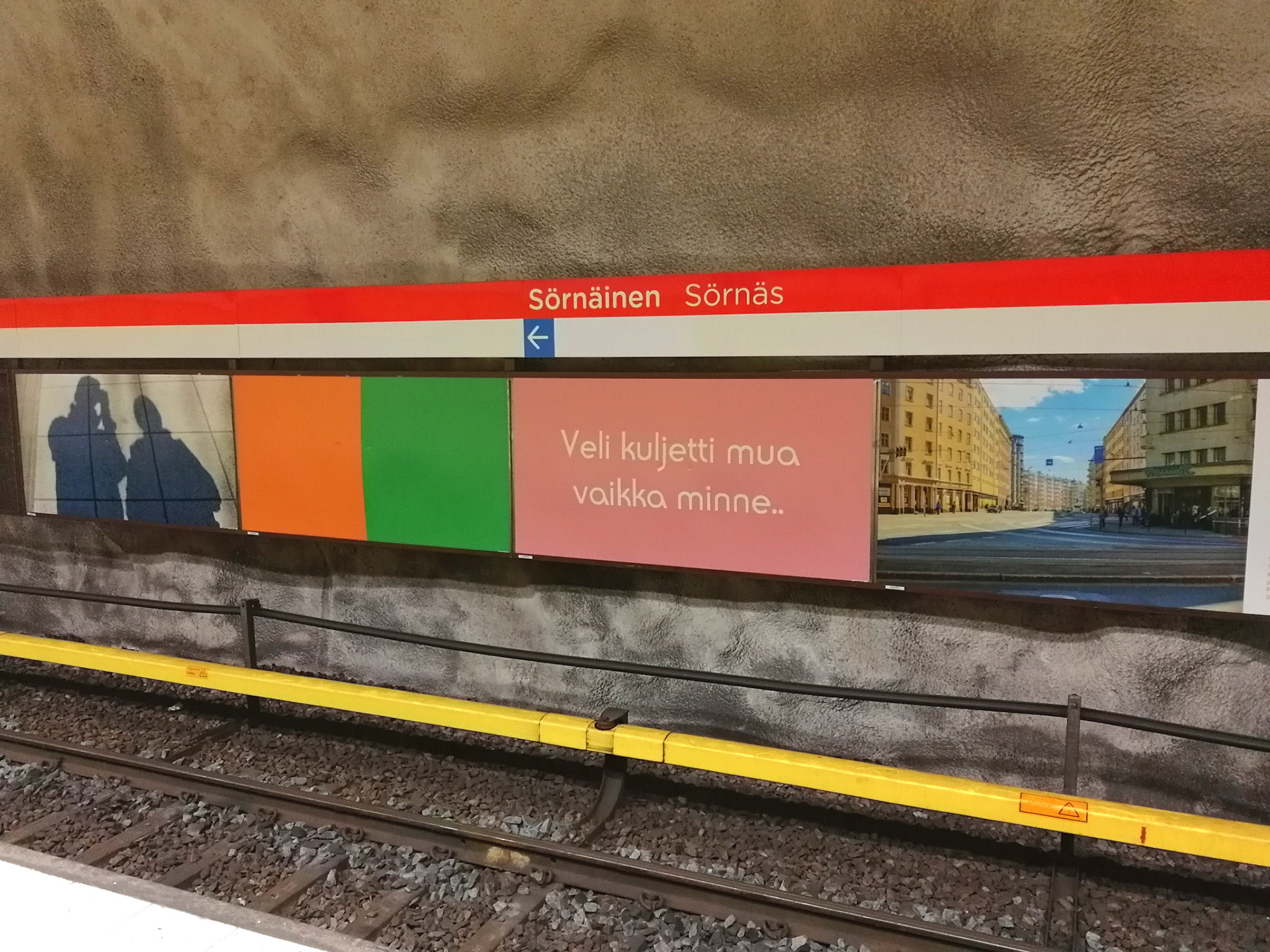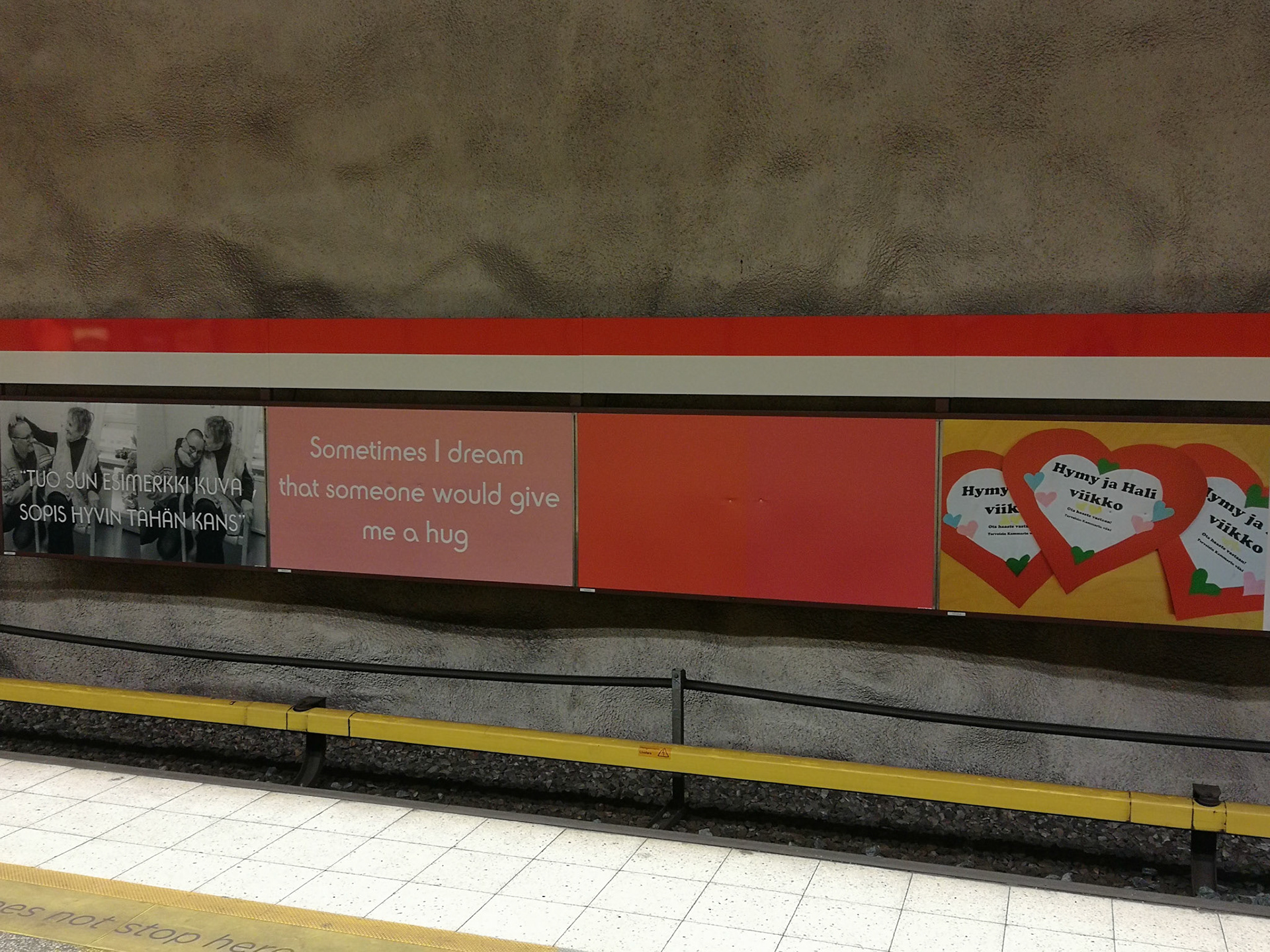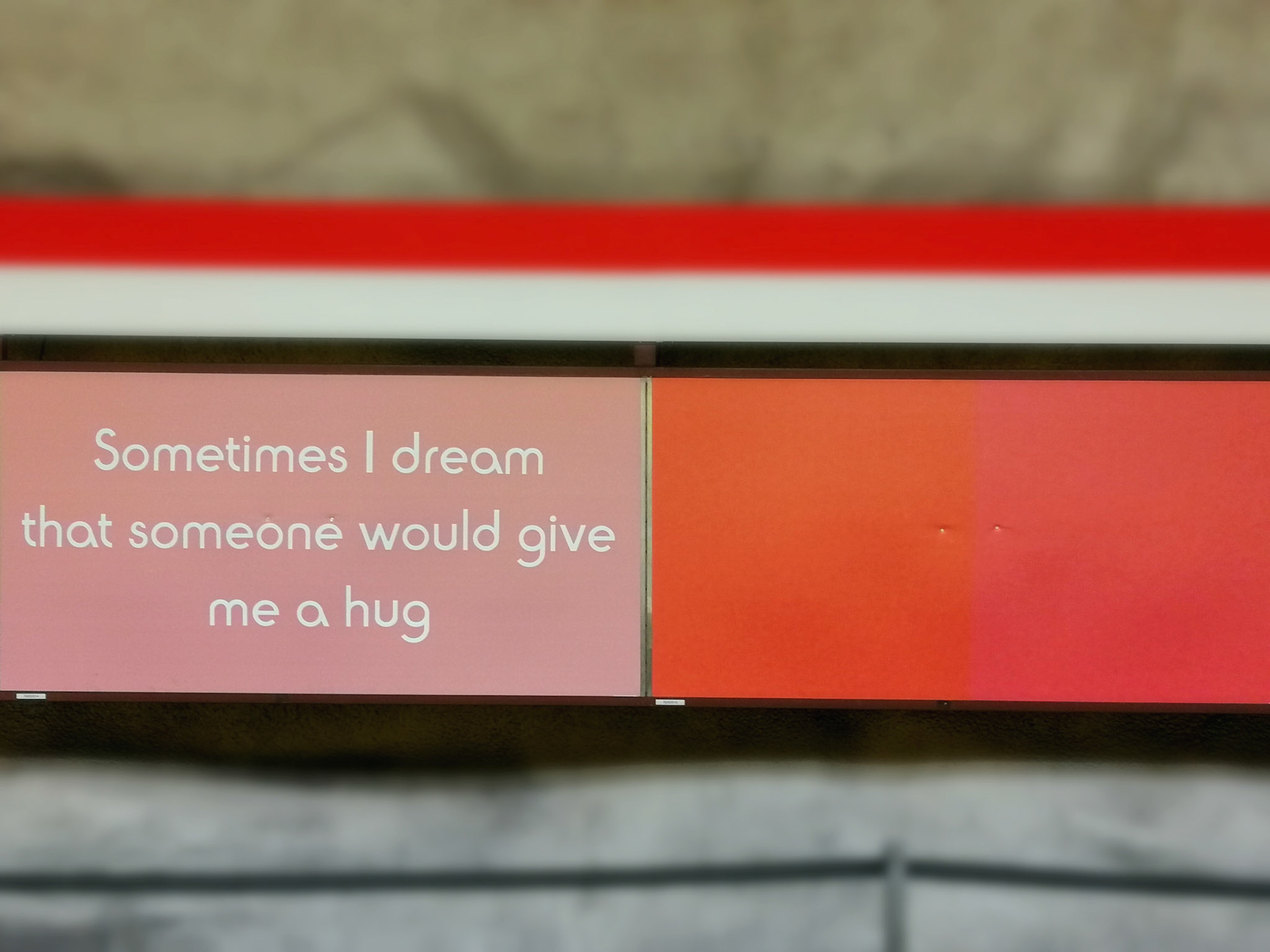 Comission Art Work in Raasepori Hospital:
"Picknick på väggen" (and "Kaffepaus med Gabi)
Fabric color on cotton
2018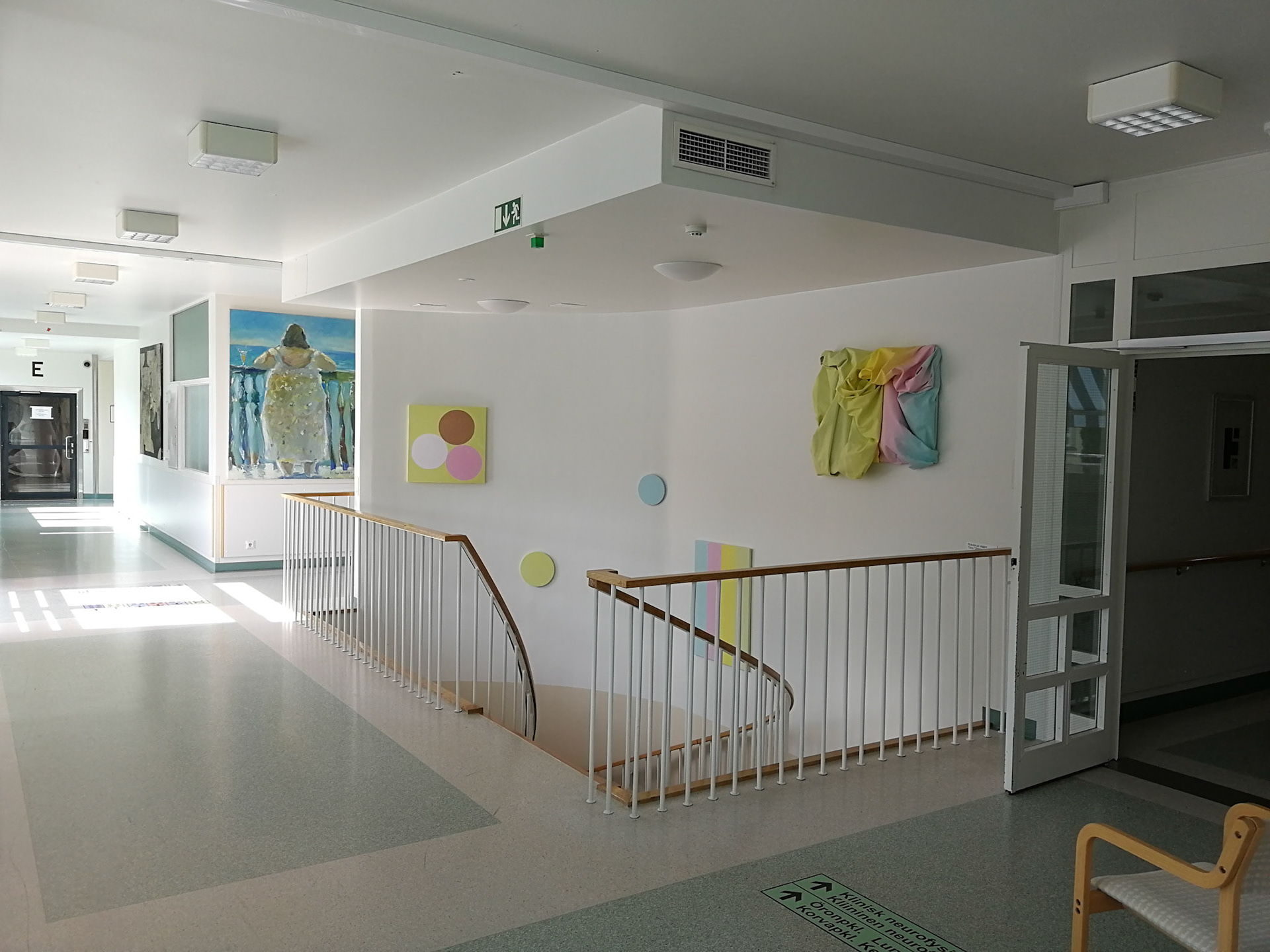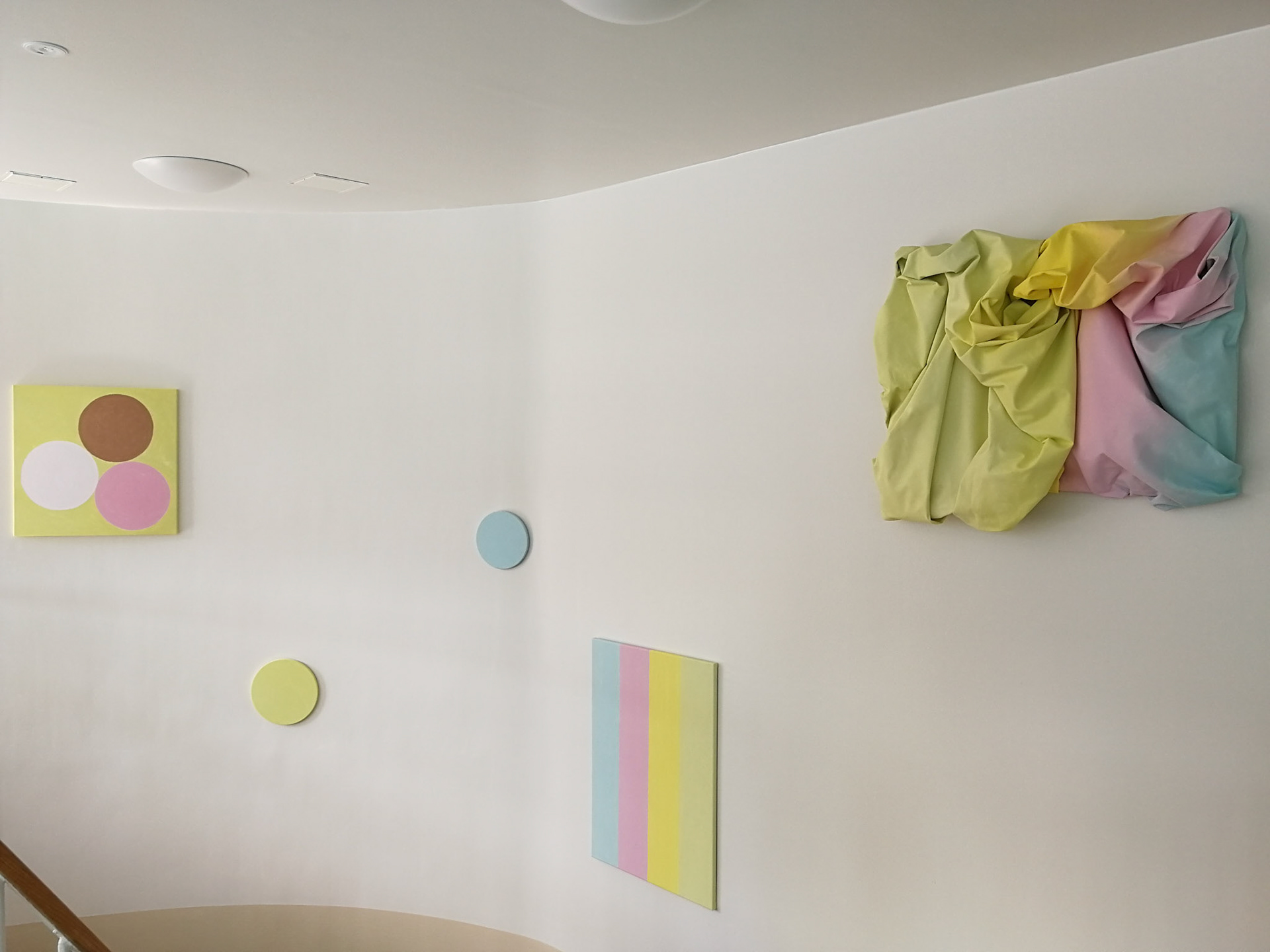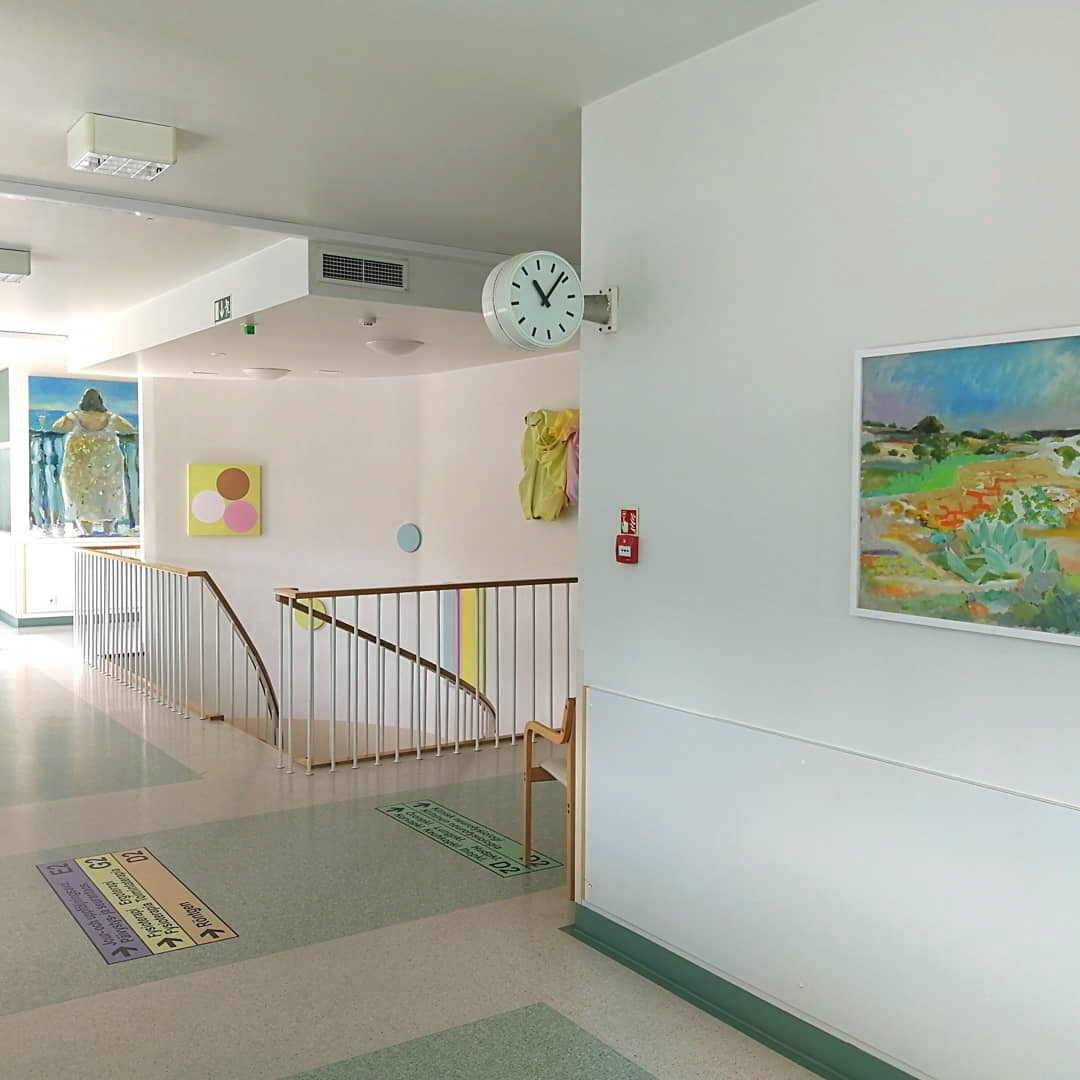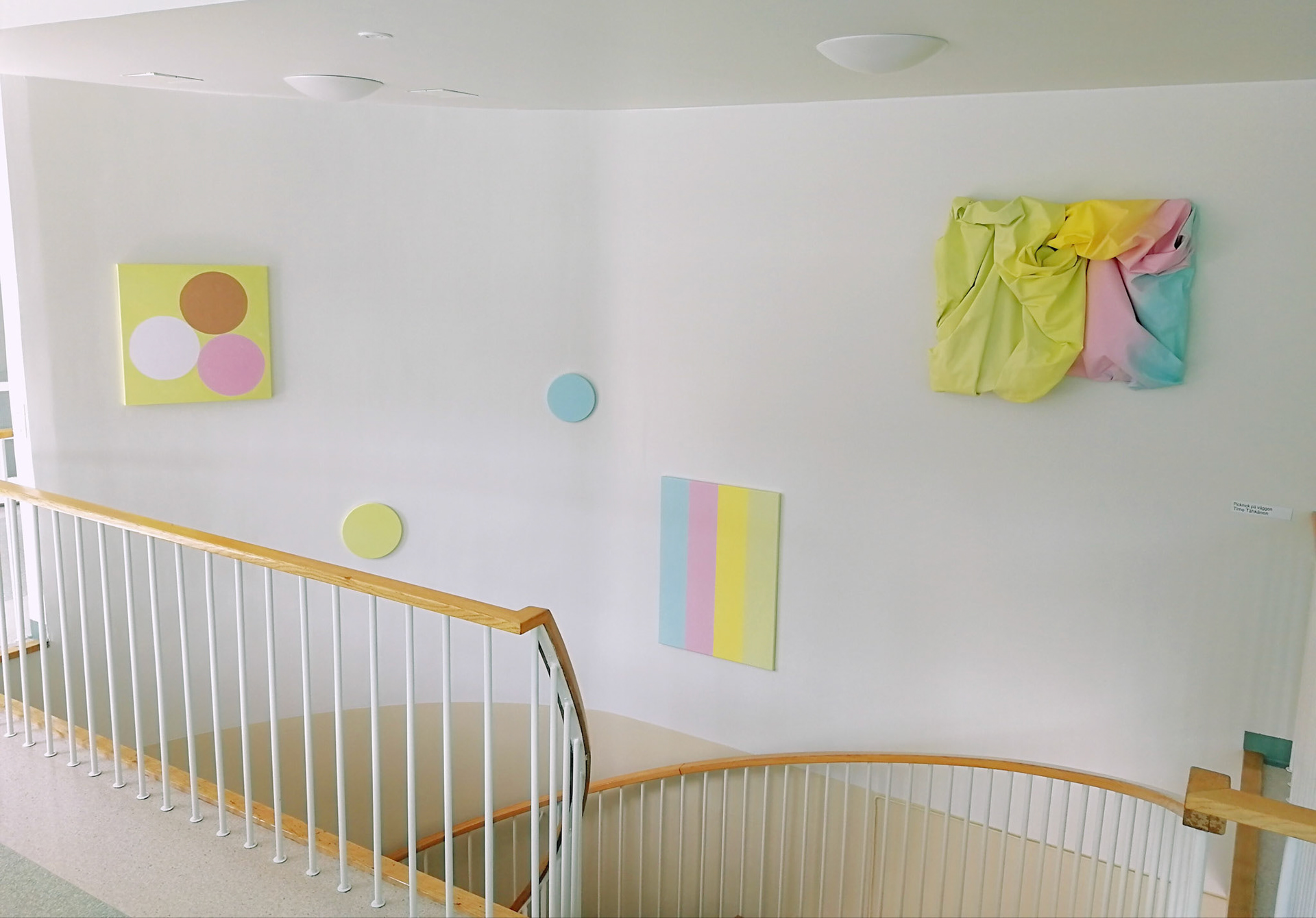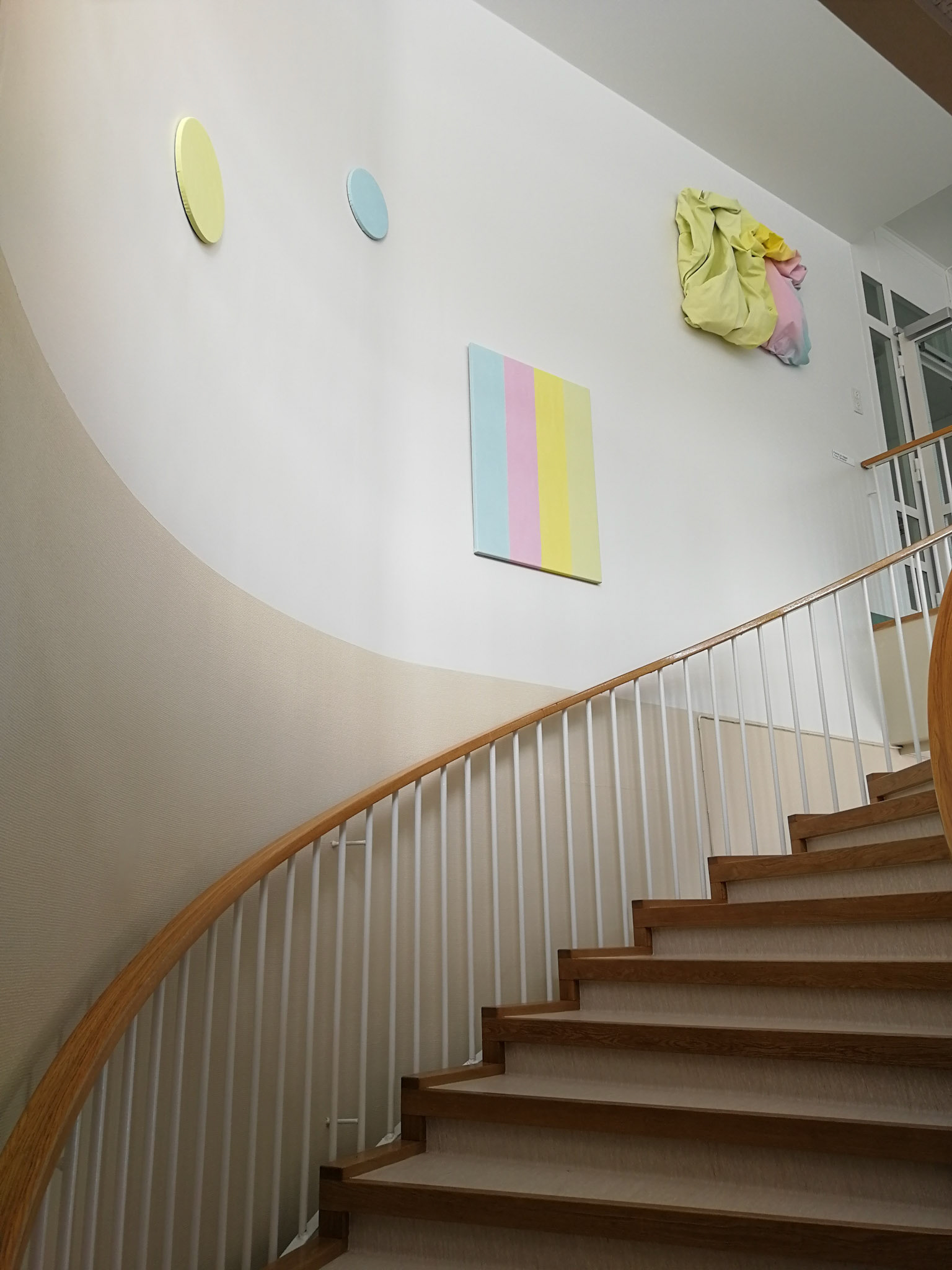 "Garden House of All The Flowers" - drawing workshop for children with artist Heidi Lunabba
TransFolk Kucku 4.8.2018 Loviisa, Finland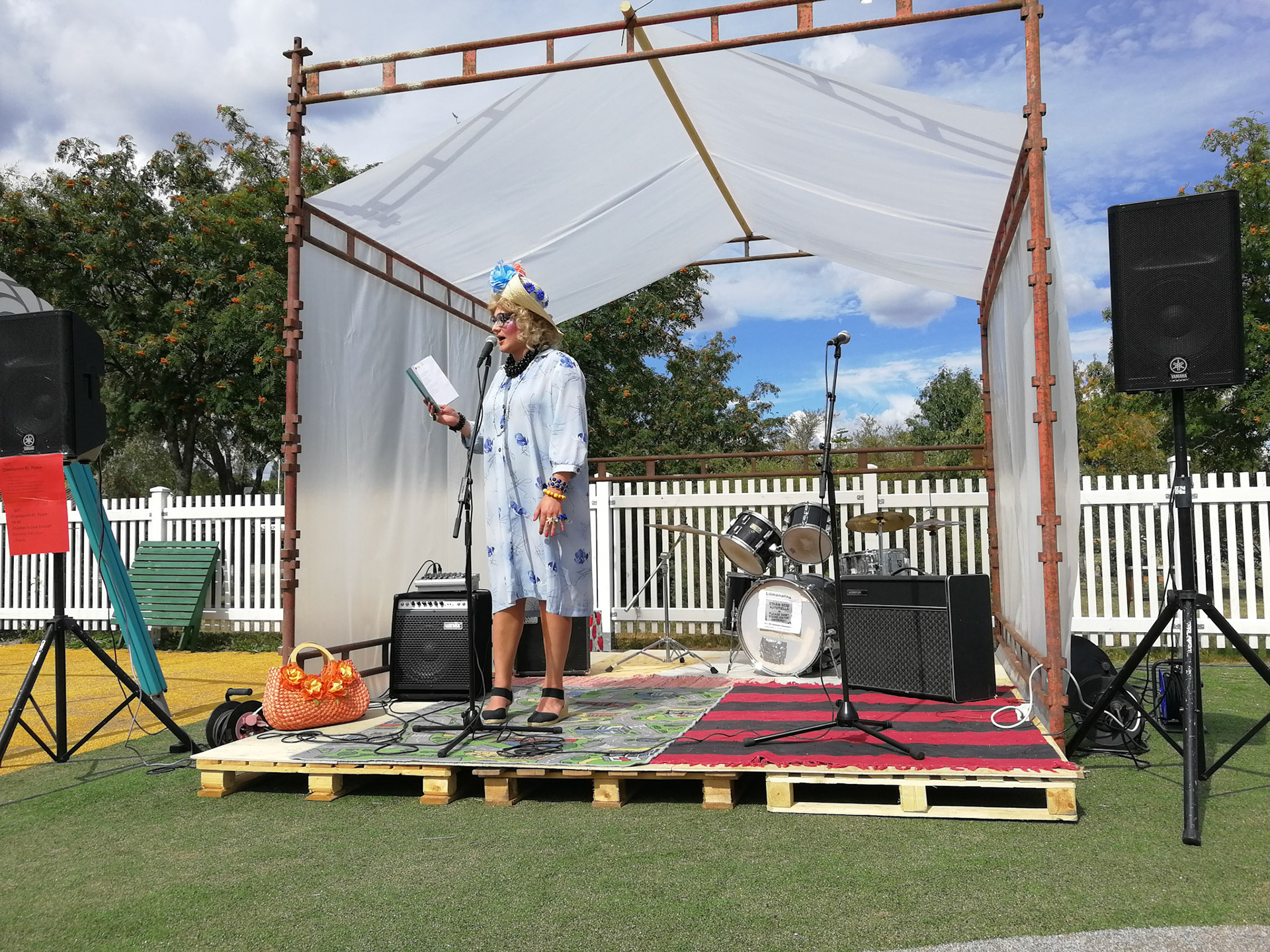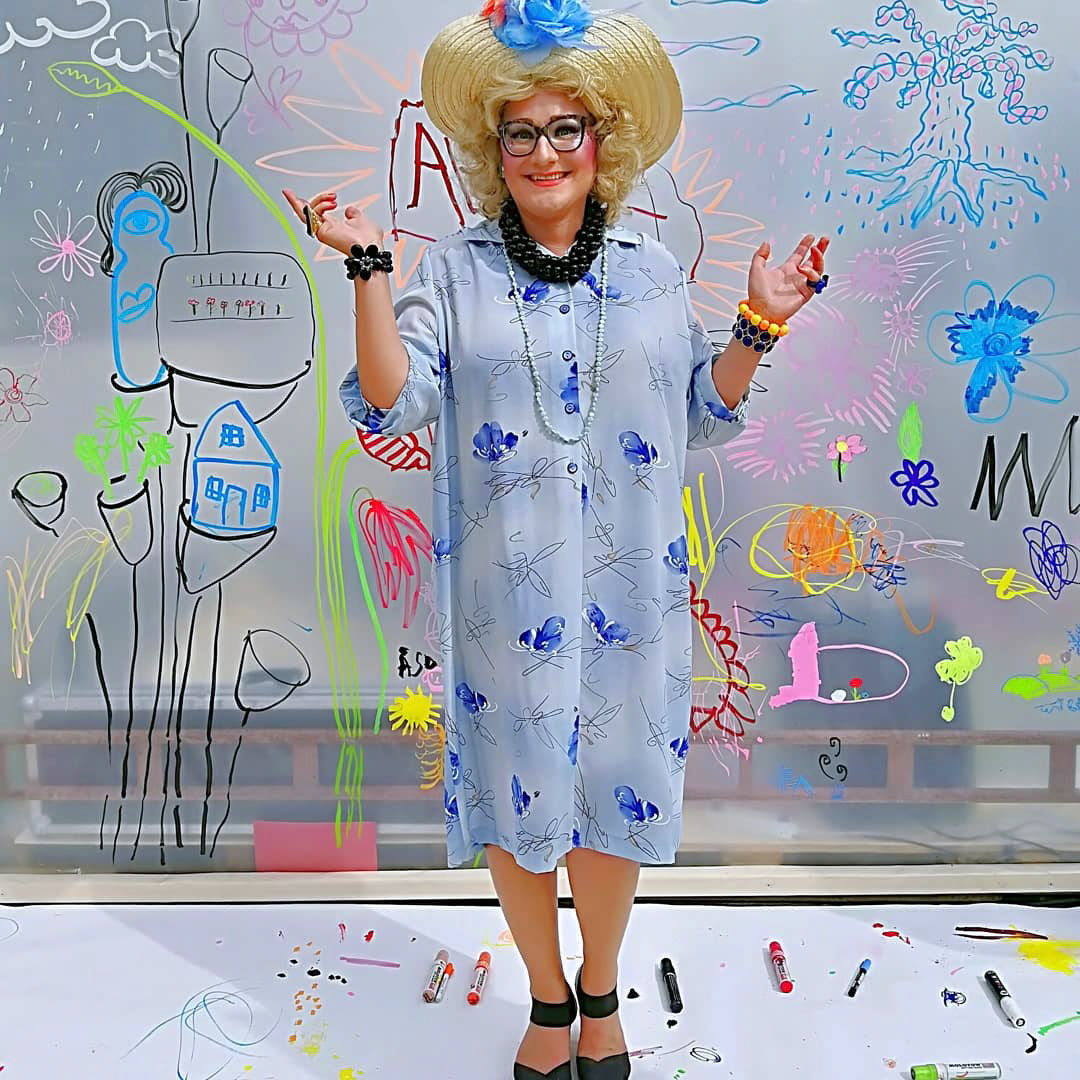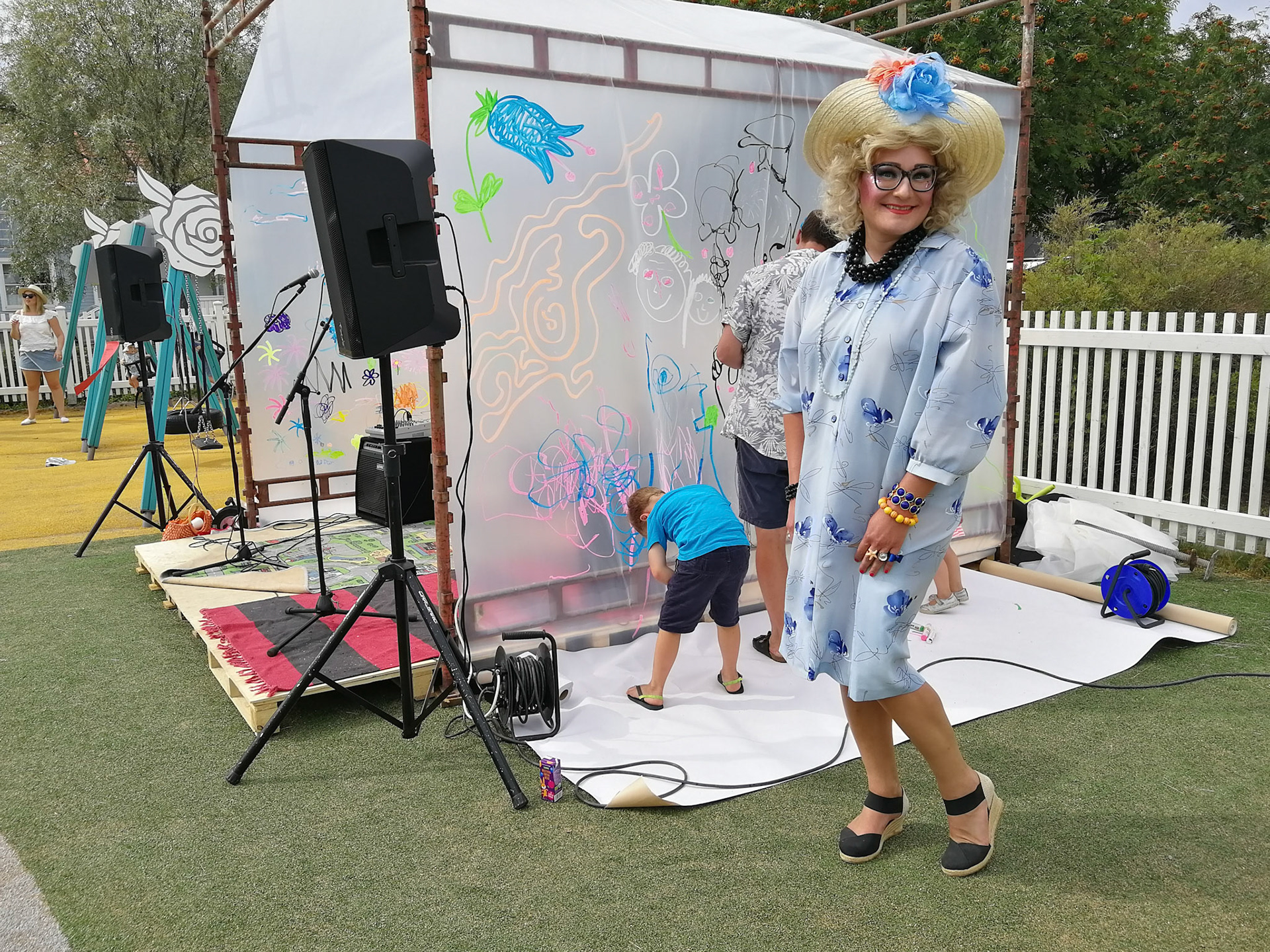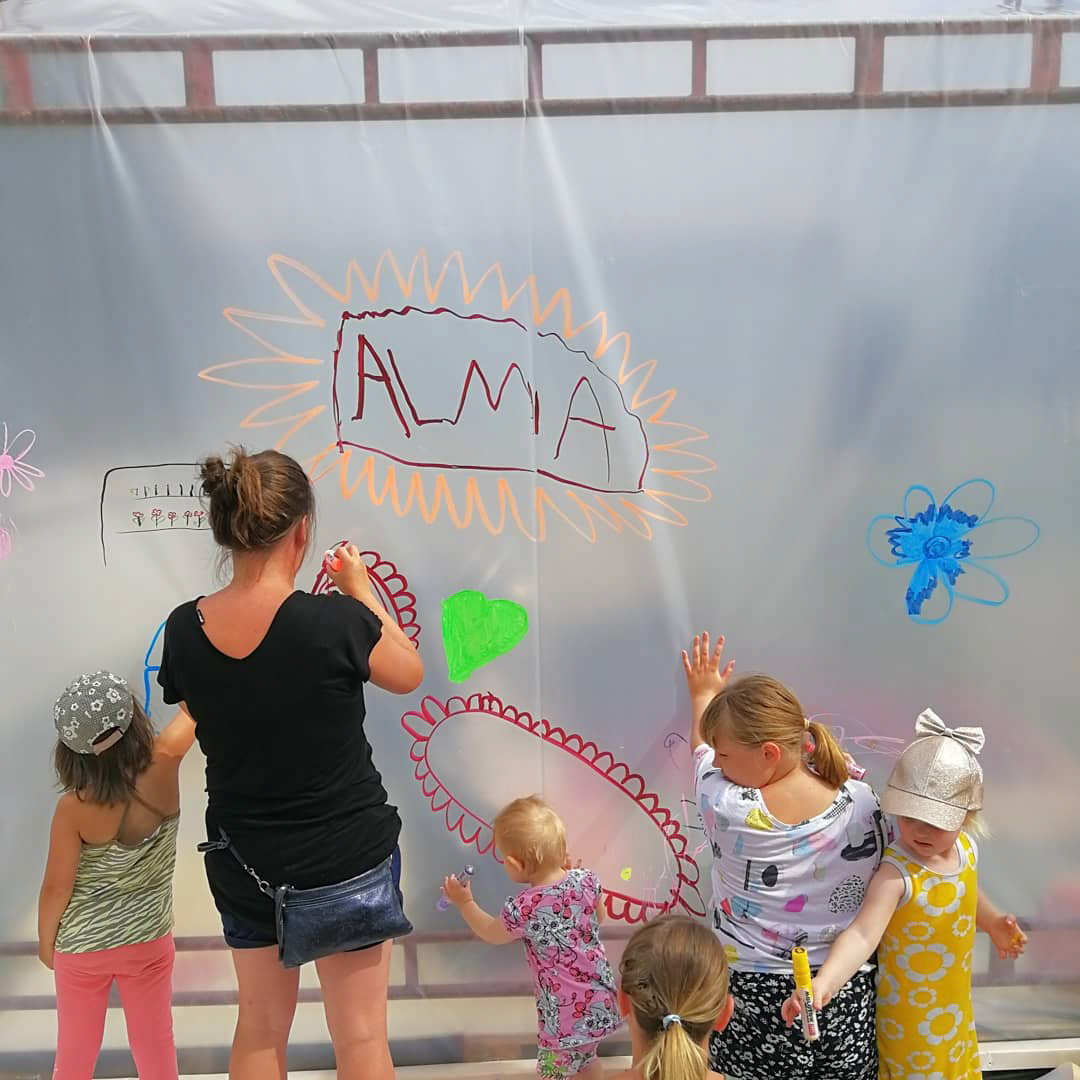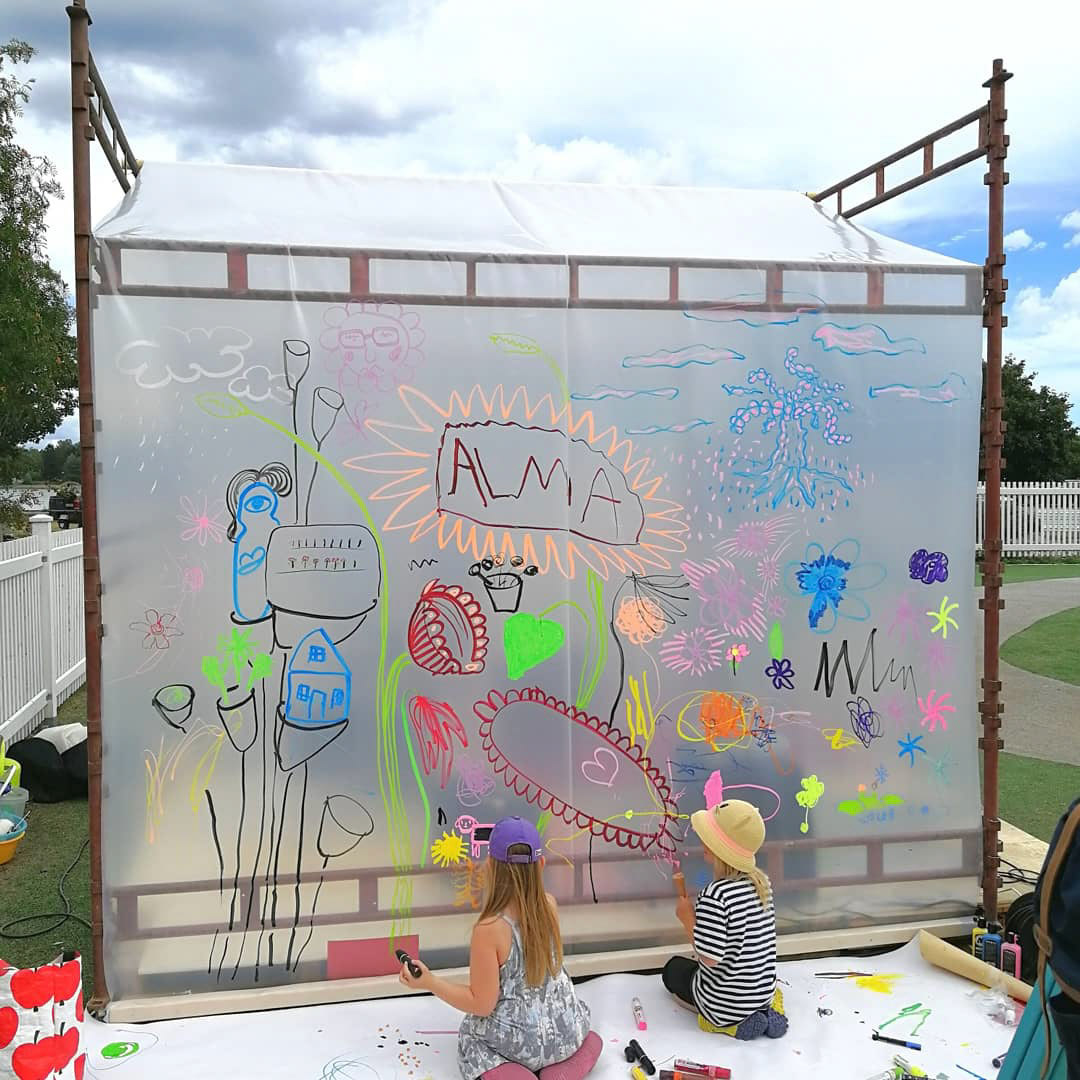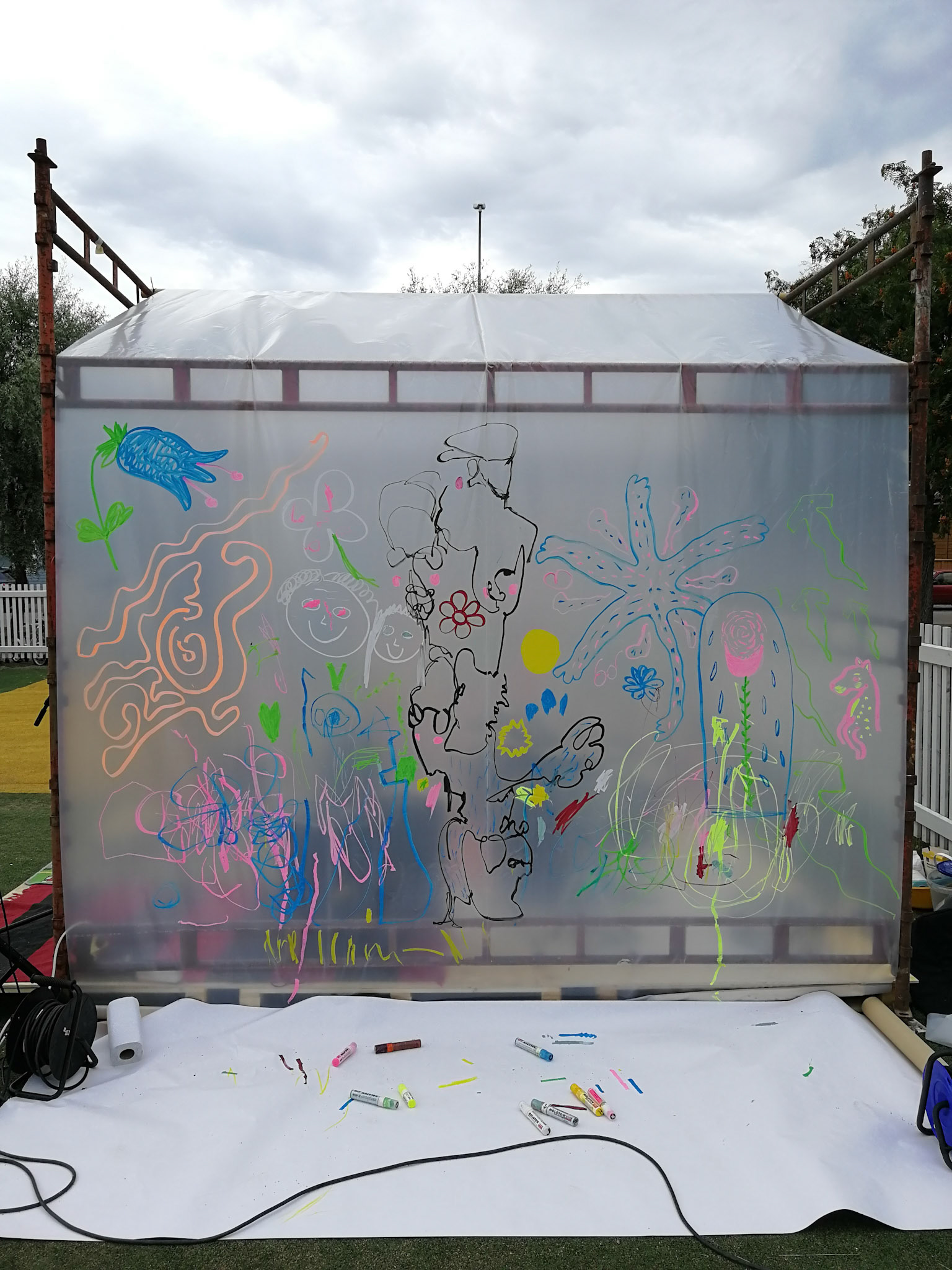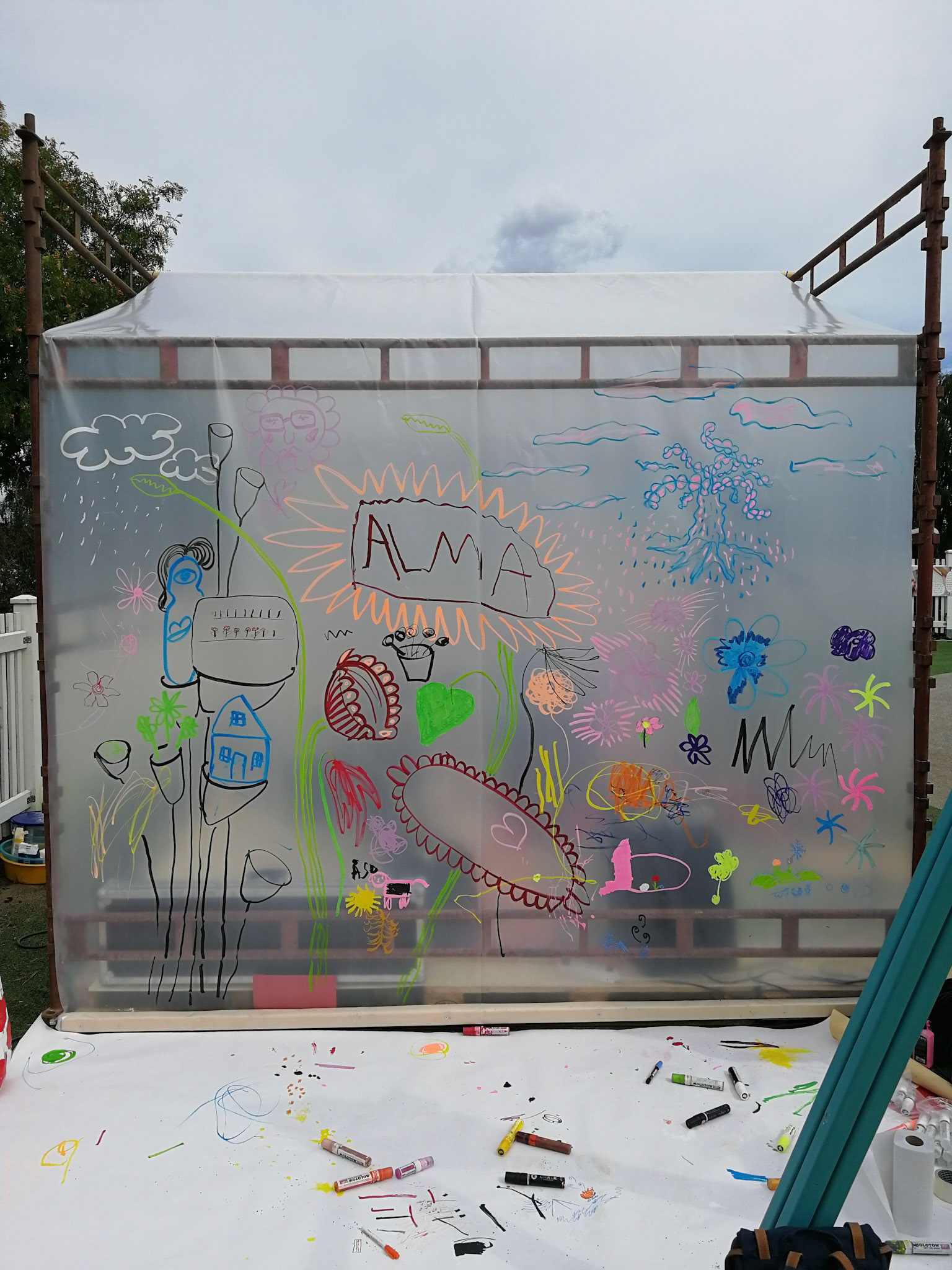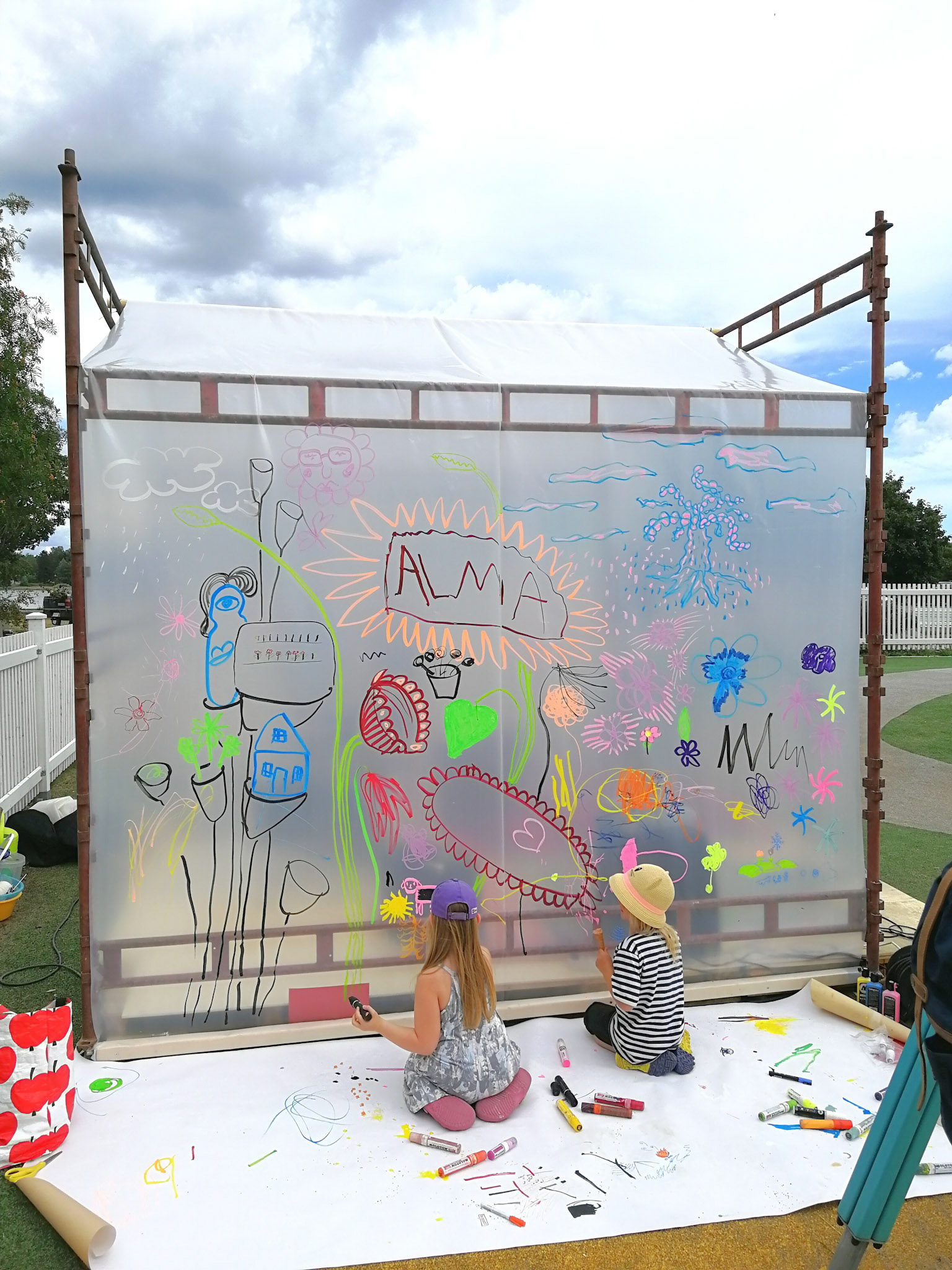 From Both Sides -installation
Lahti Art Museum, 2018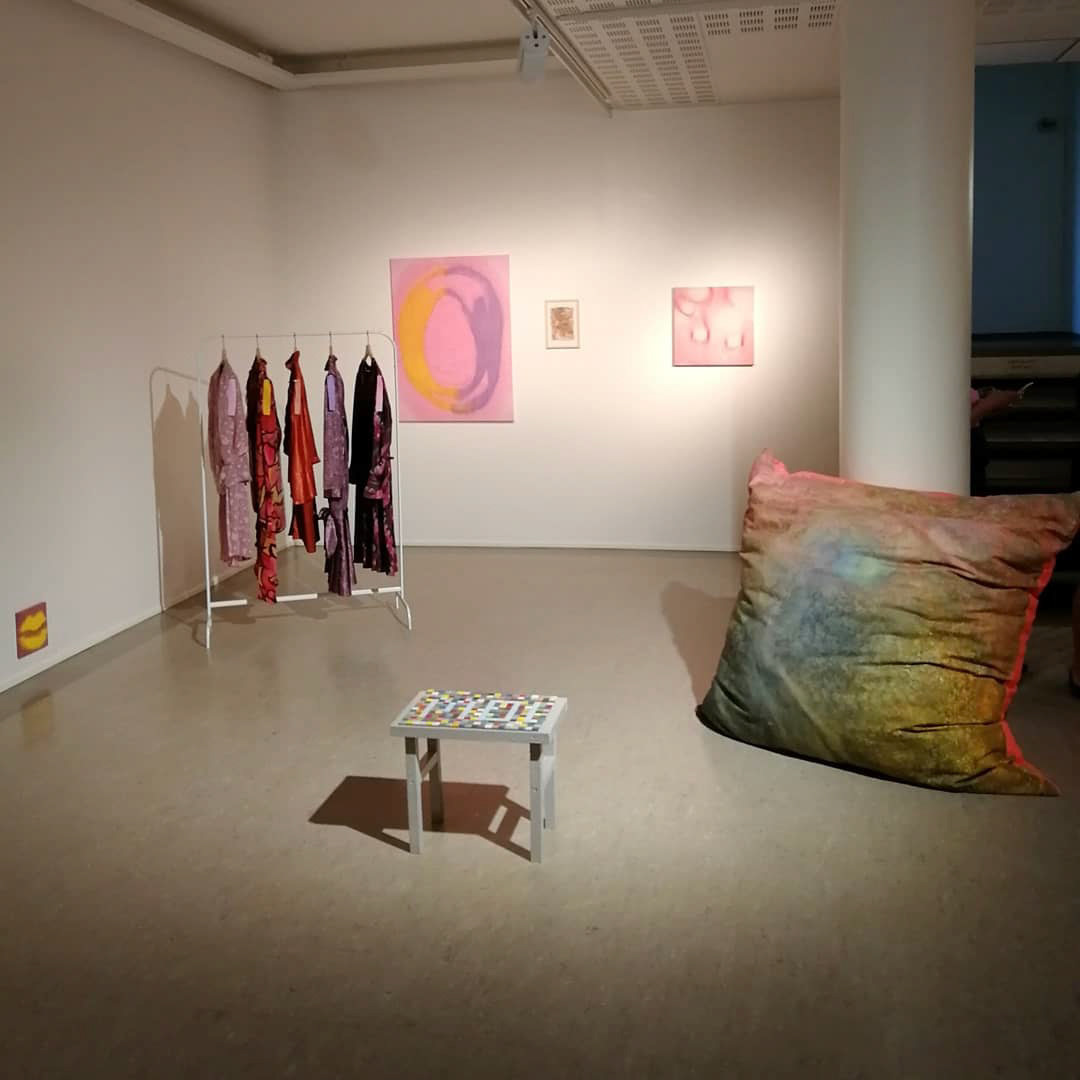 AREA MAIMU -installation and performances with other artists
26.6.-30.6.2019
MUU Gallery, Helsinki