Maimu Brushwood neé Huolirinta is the poem writing alter ego / trans side of Timo Tähkänen. The drag poet Maimu Brushwood first appeared on Instagram and then started publishing poem videos on her Youtube channel. Now she does live performances or video performances for example at galleries.
Maimu's poems often reflect love, identity, growing pains – both in growing up in the shadows of norms as well as the painfulness of growing in weight. Maimu's life experience can be detected in her poems. Despite her tragic experiences Maimu still wants to believe in a better tomorrow, and in peace and love.
Huom! Maimun voi pyytää esiintymään!
Maimun palvelut:
- Runonlausunta -esitys tilaisuuteesi räätälöitynä
- Juontotehtävät
- Makeisten jakaminen
- Yhteisön ajatuksista puheen koostaminen ja esittäminen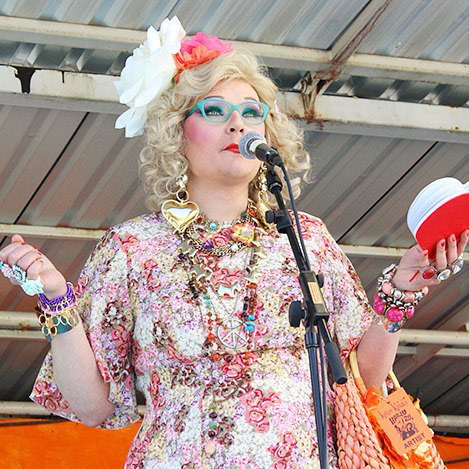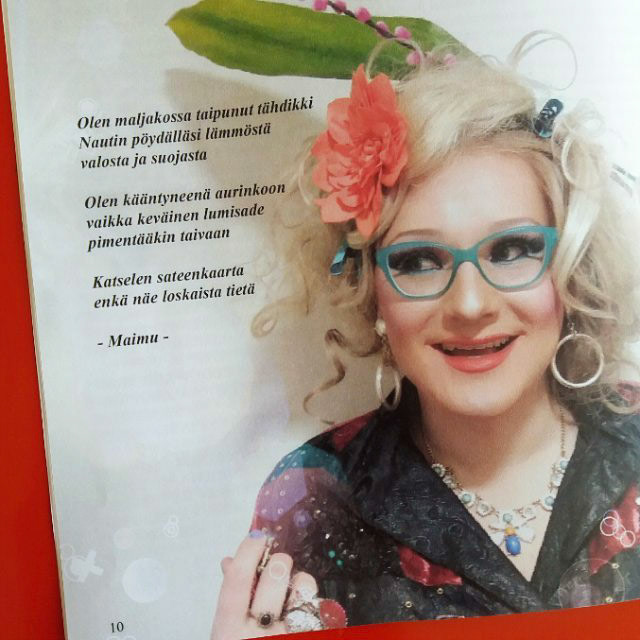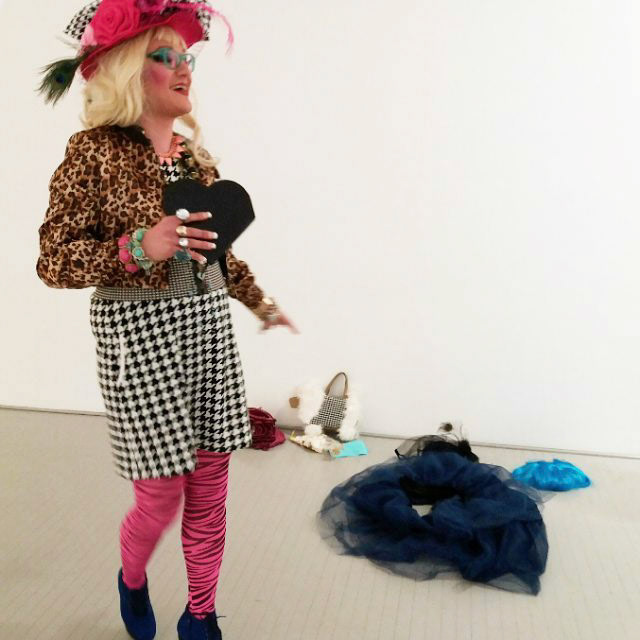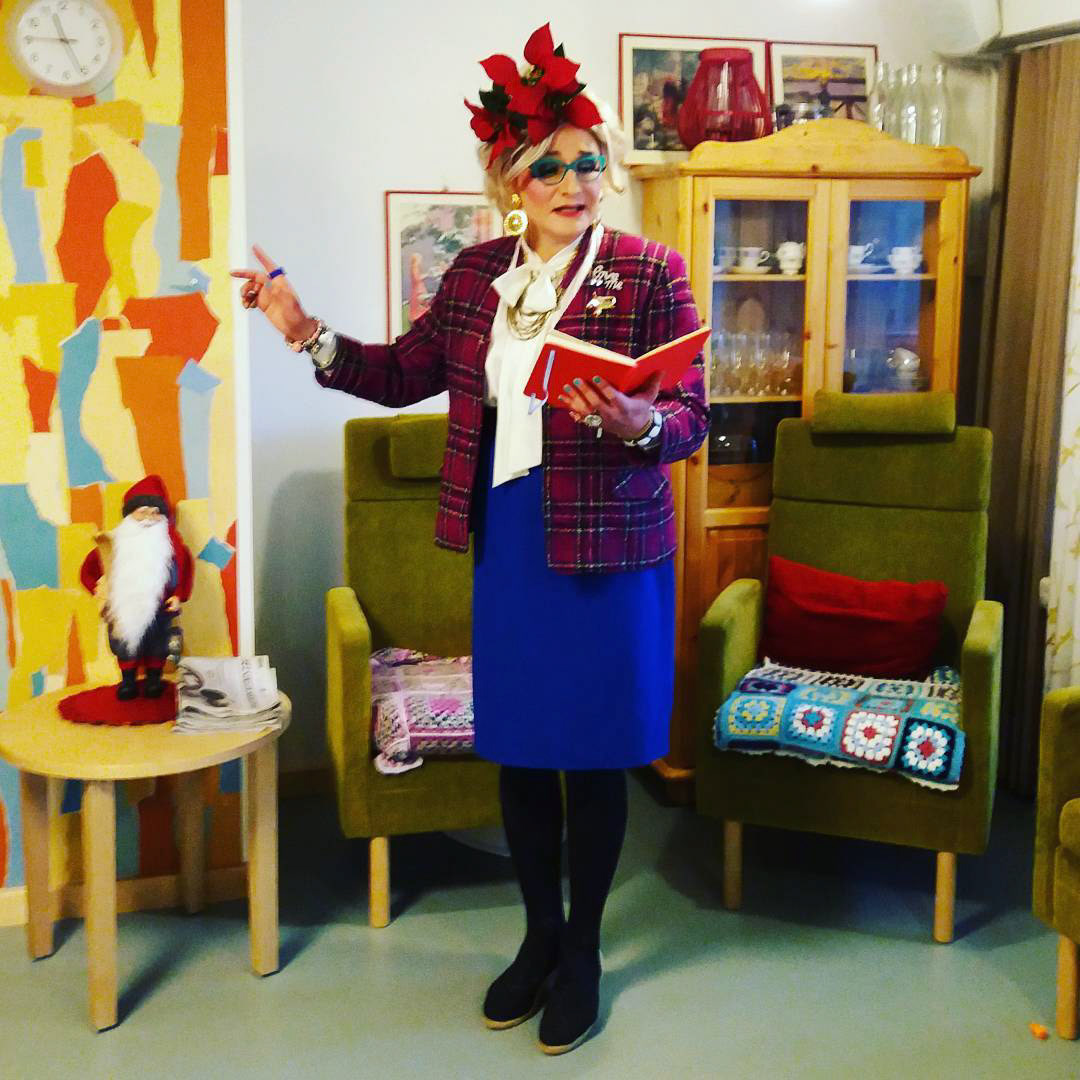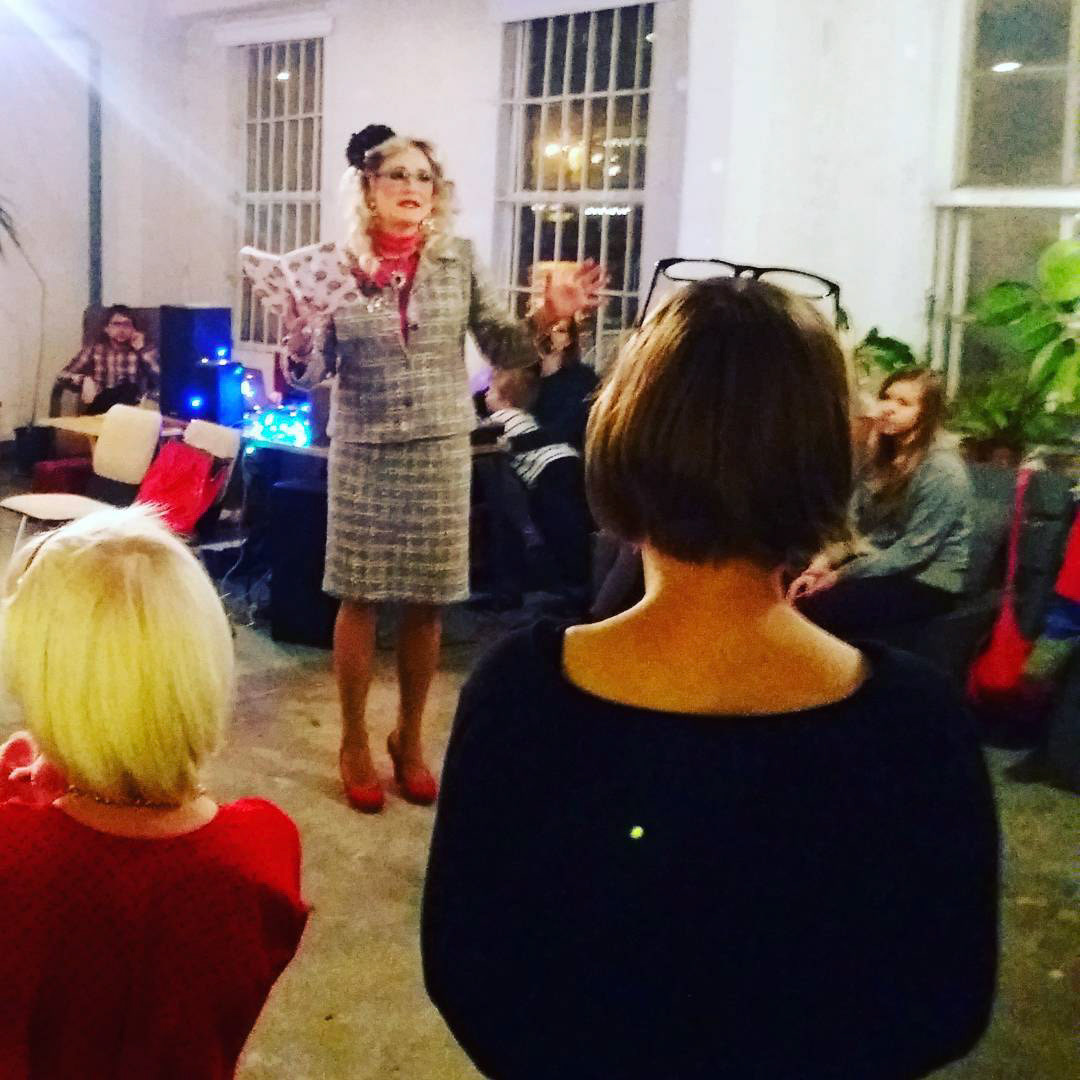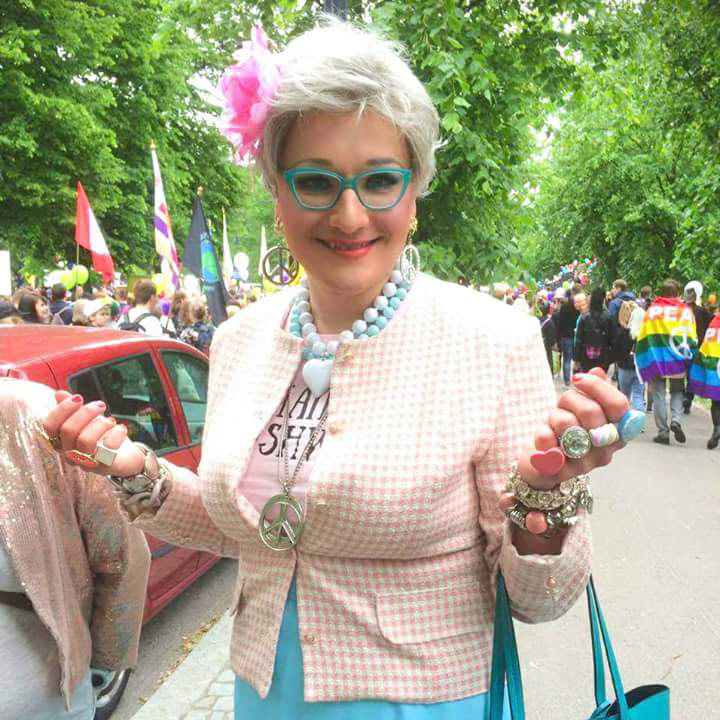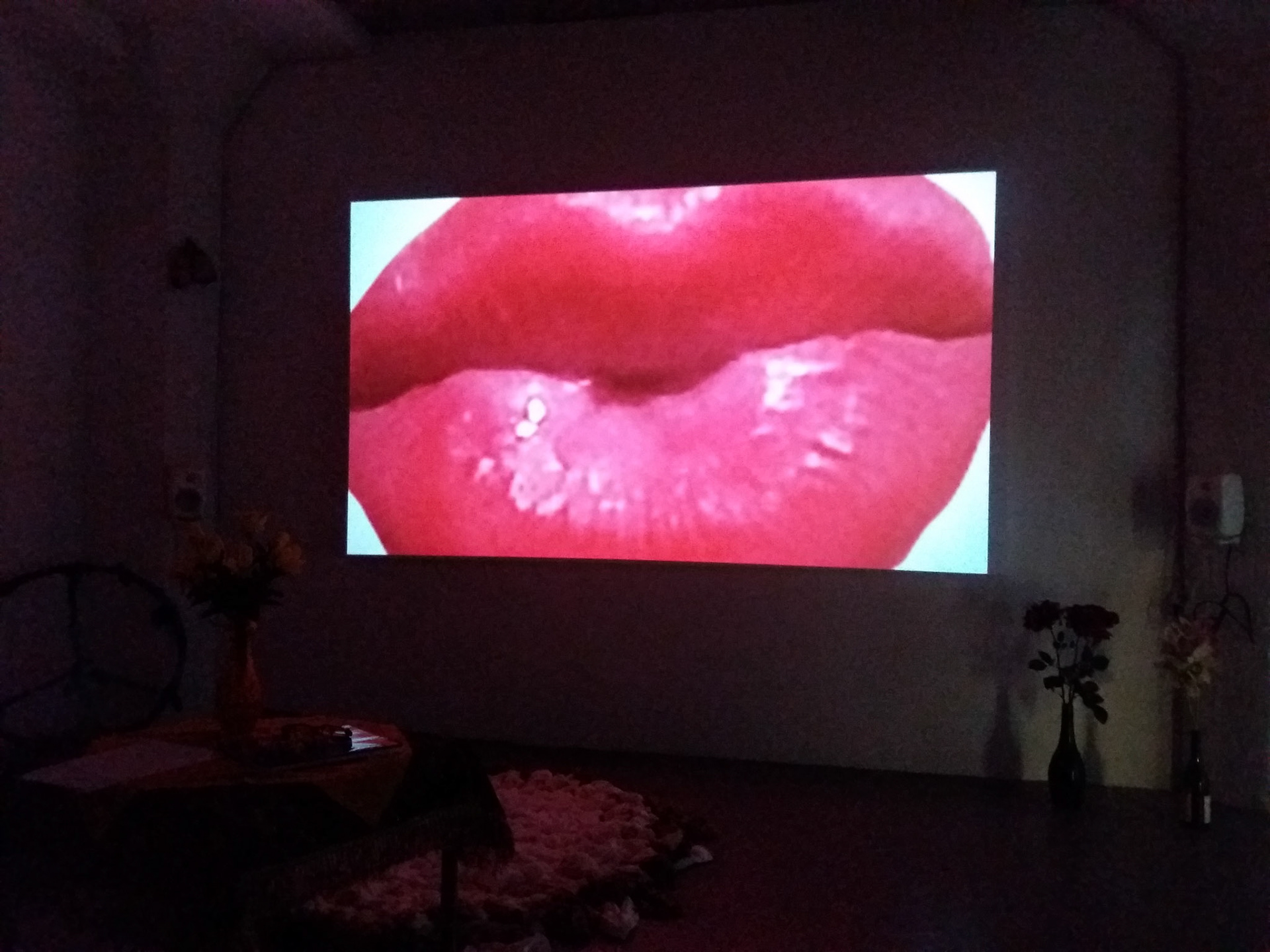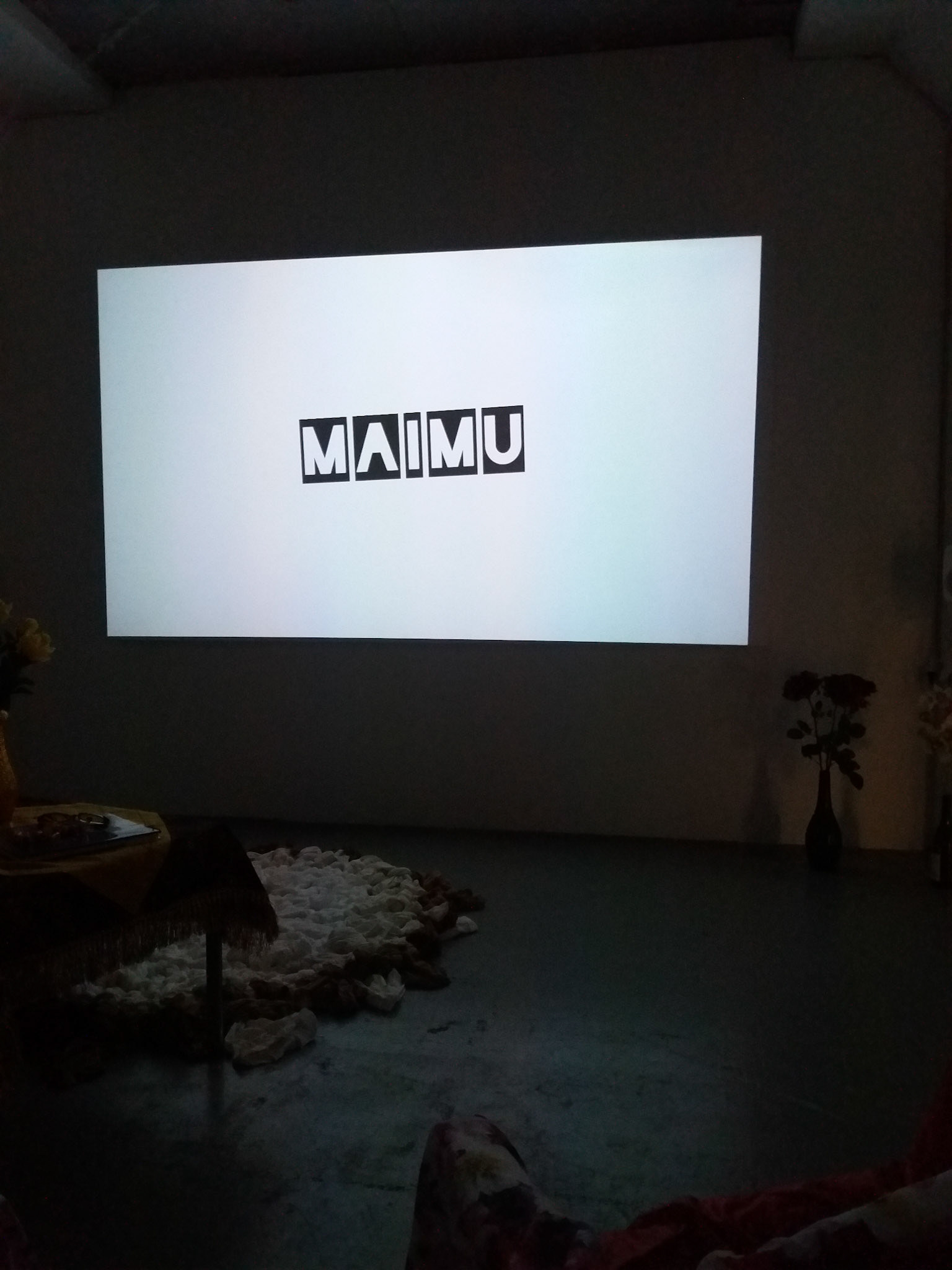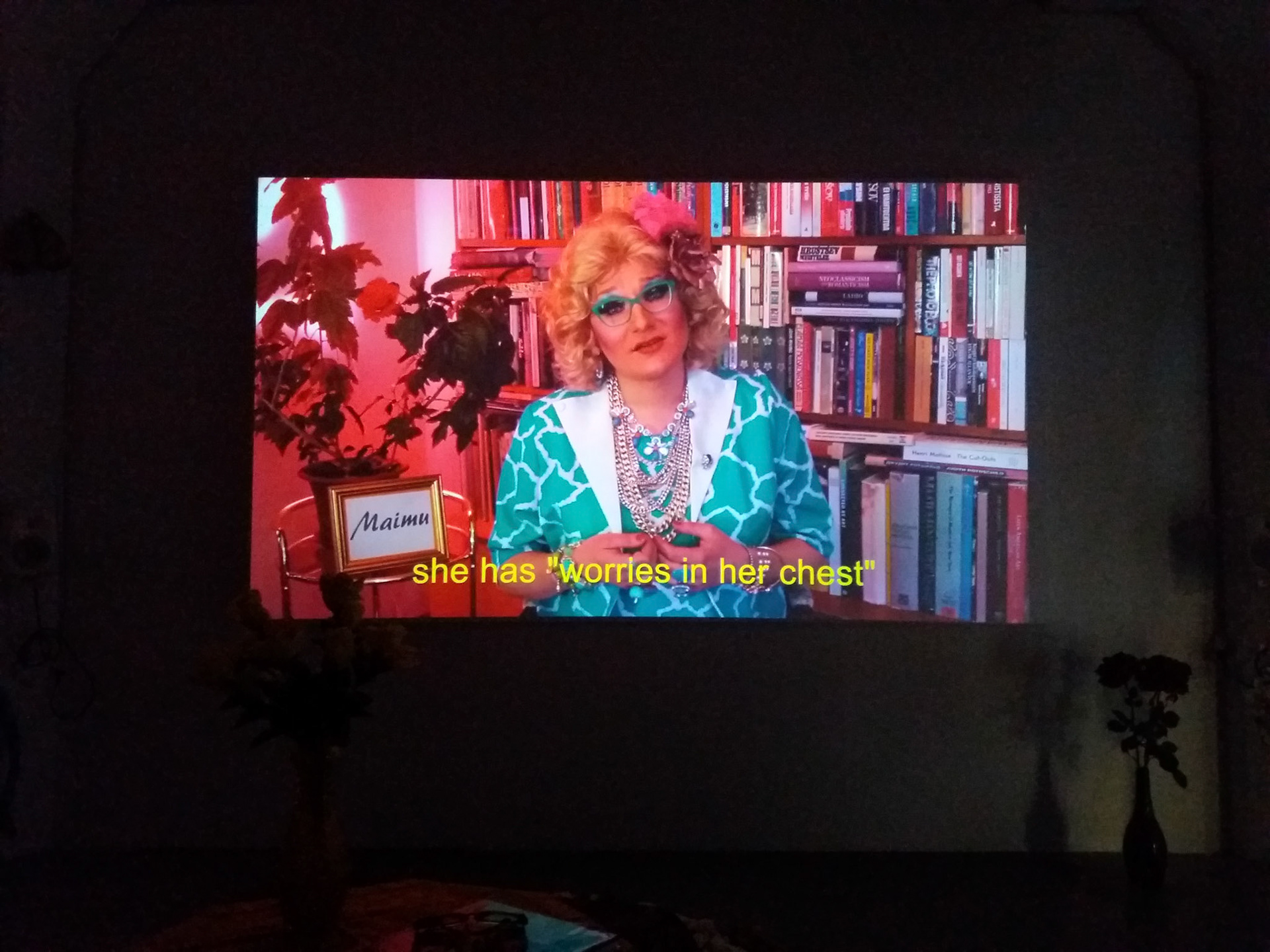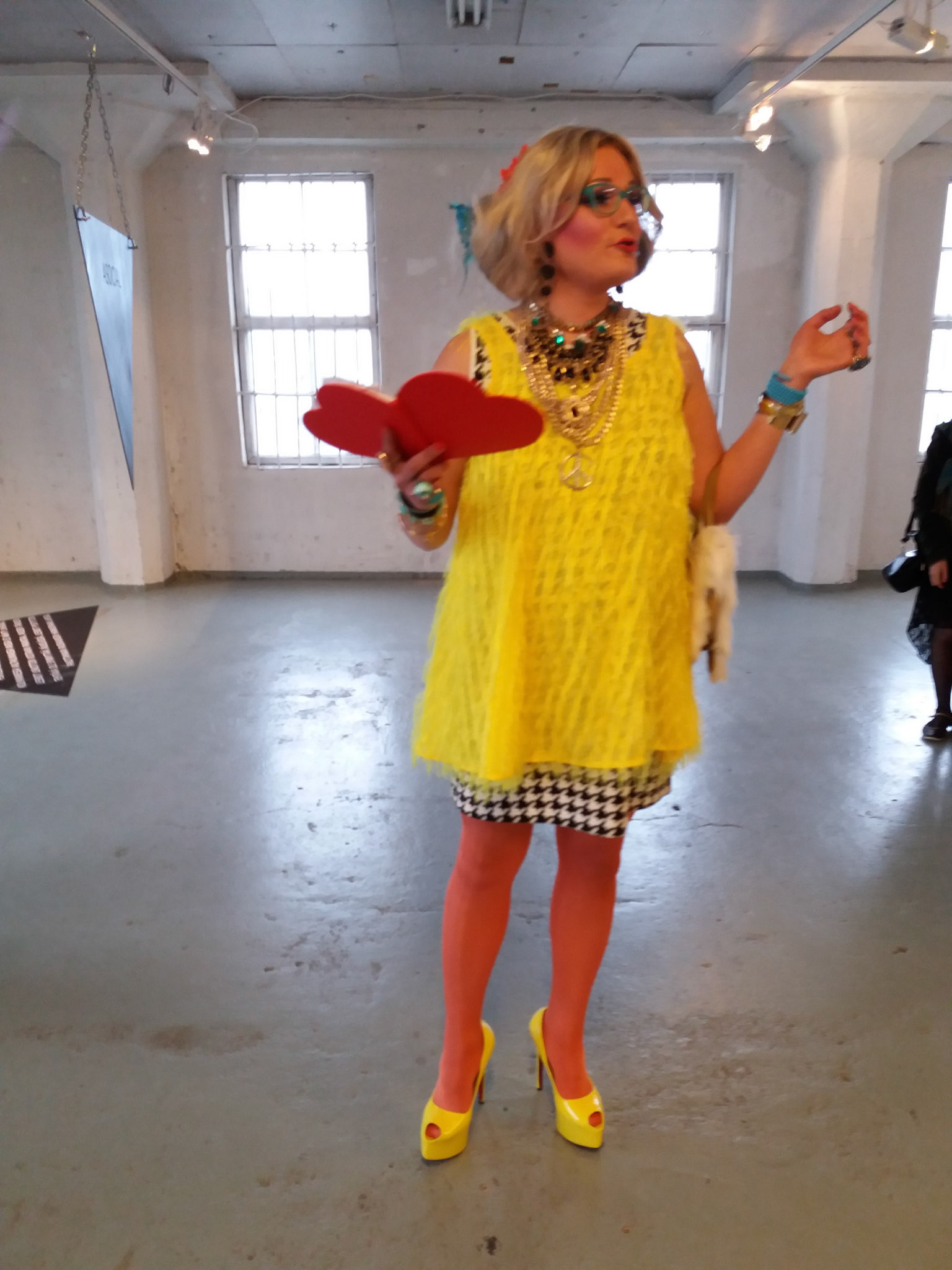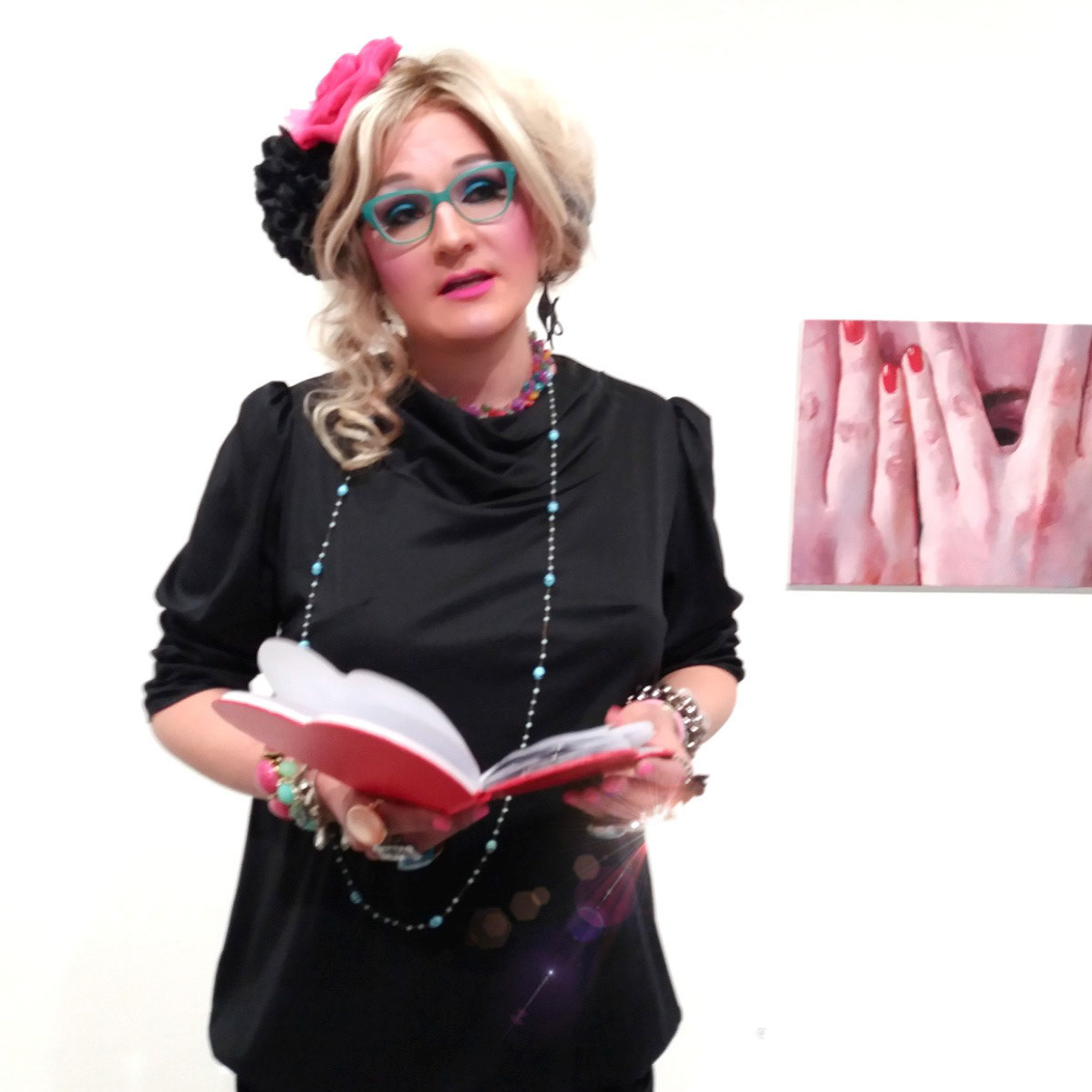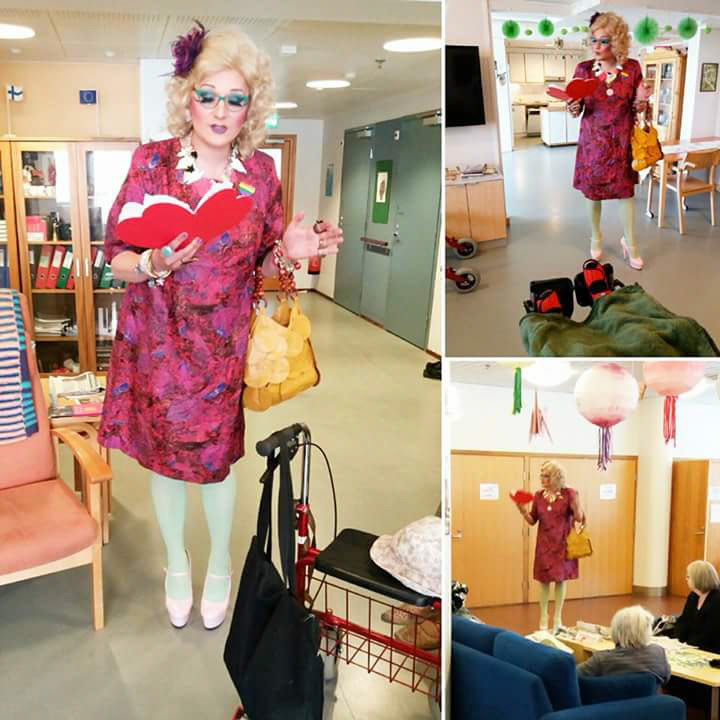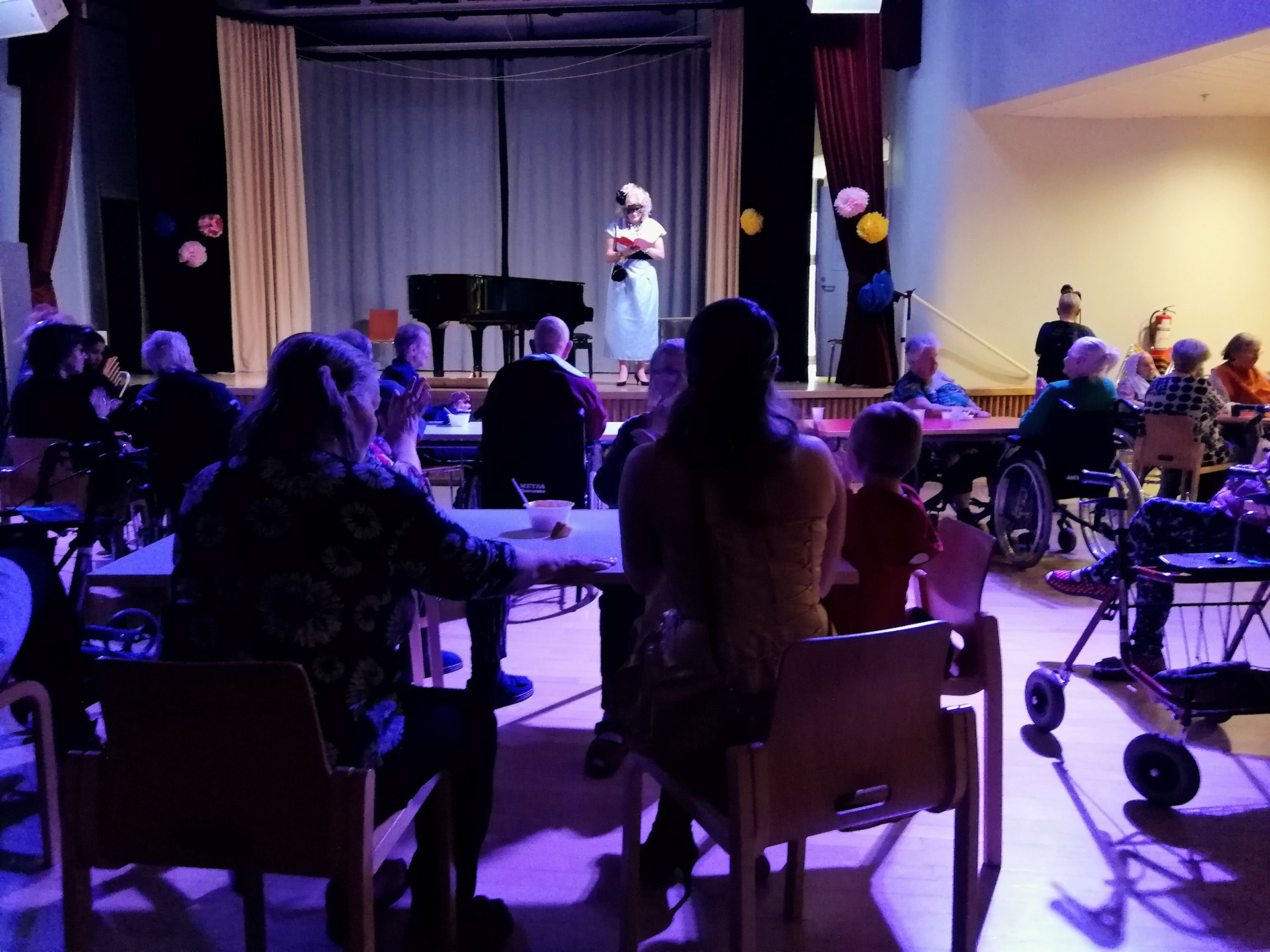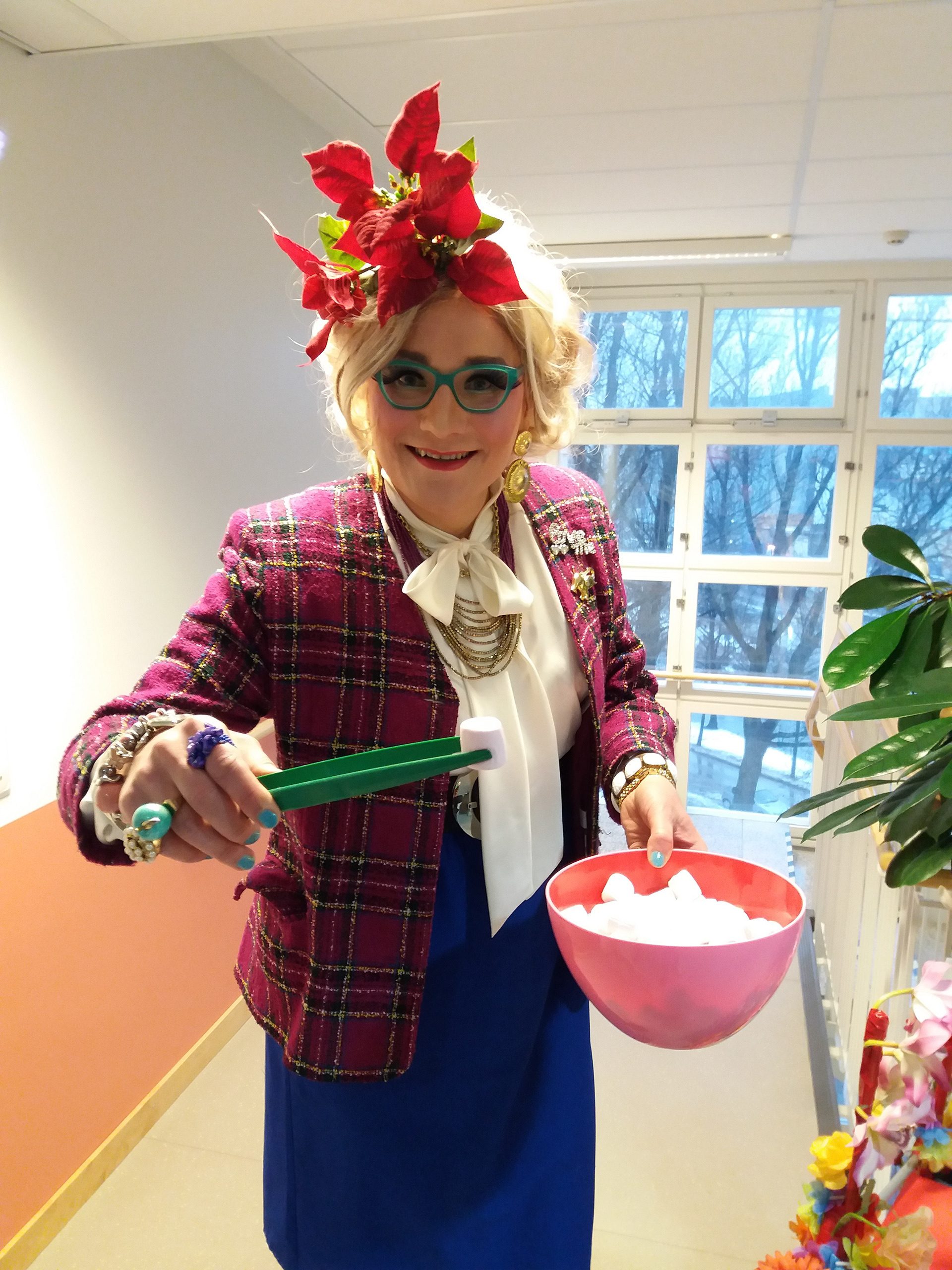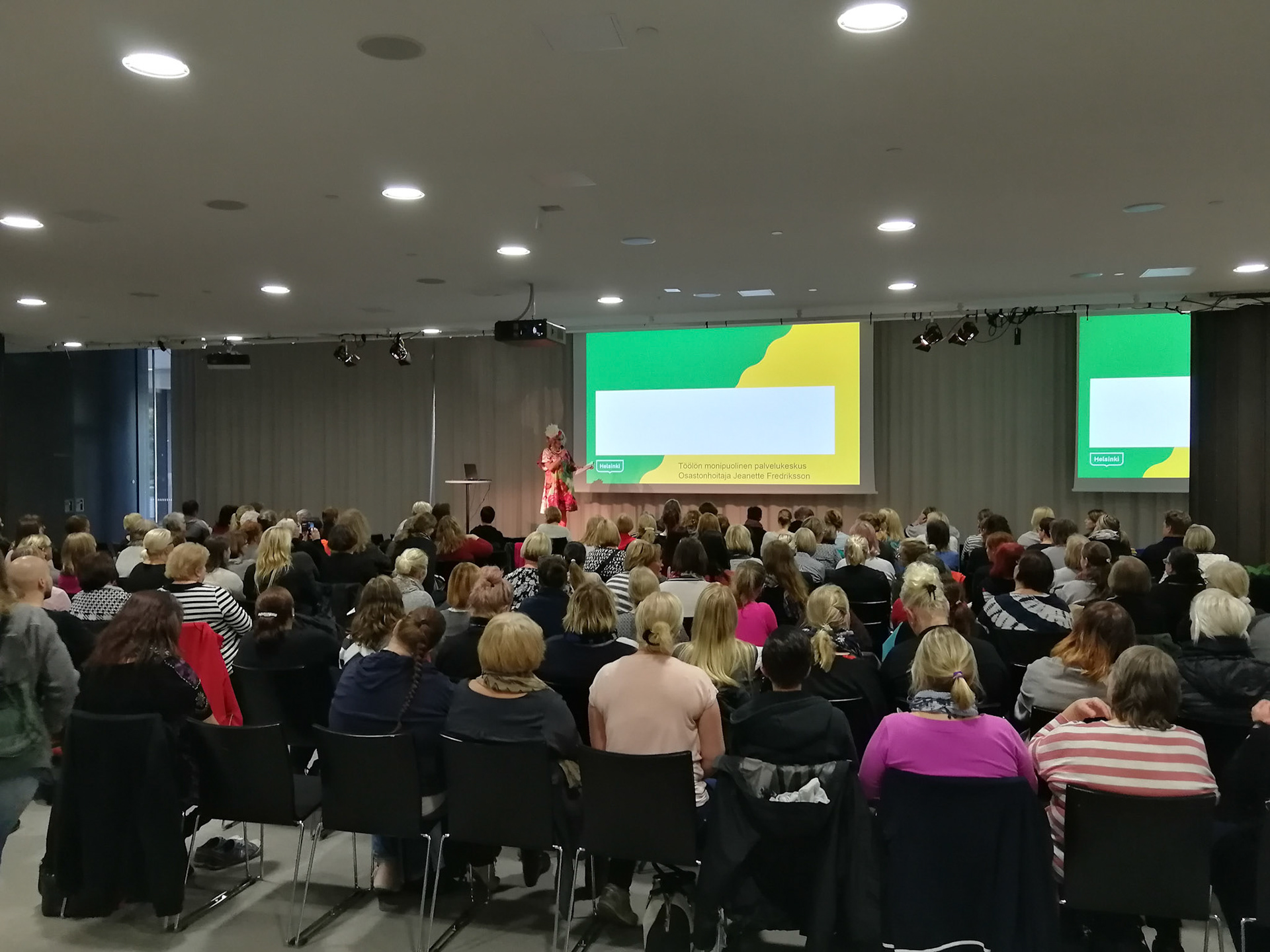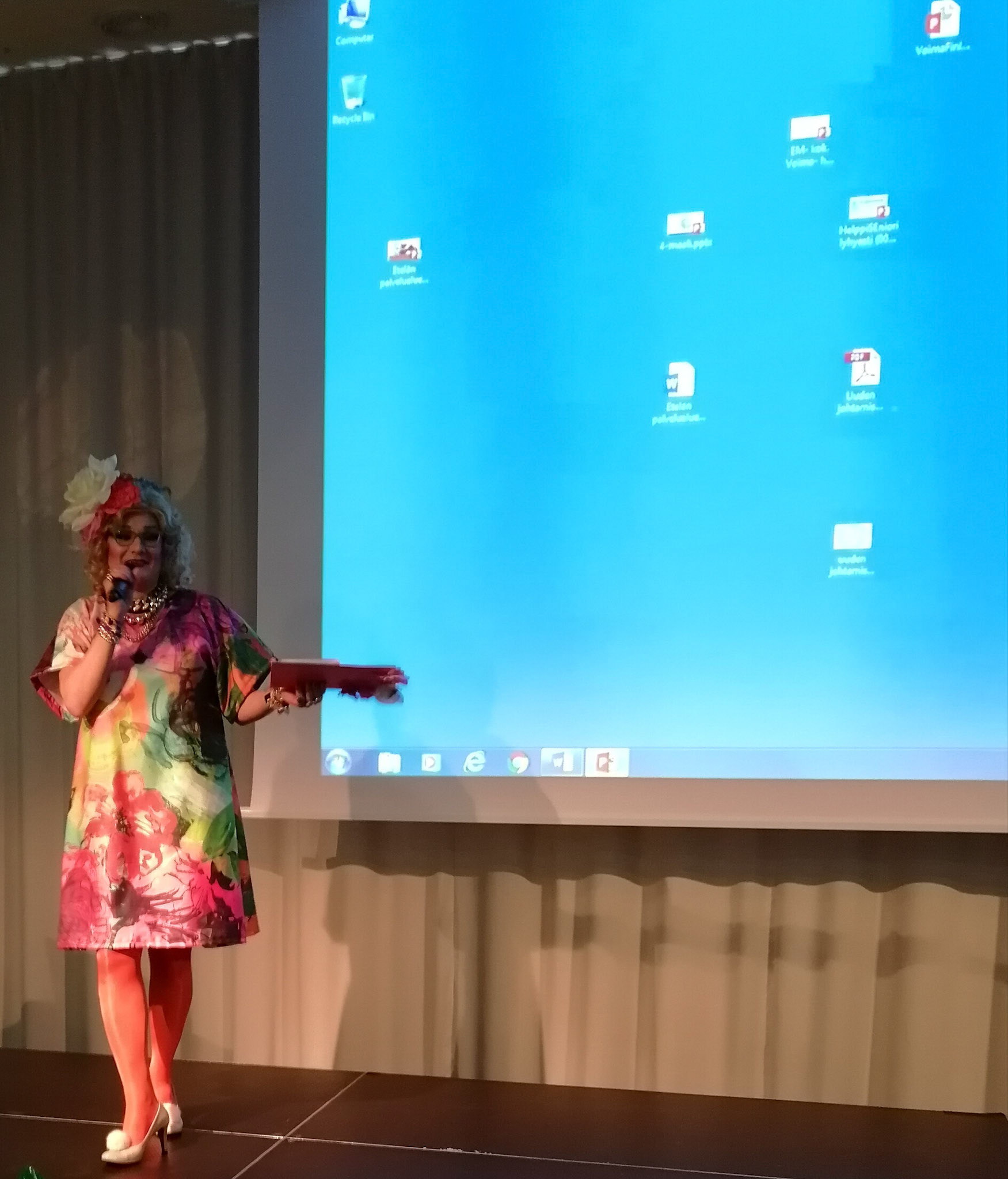 Runoja:
Hedelmäkulho
Kultaisten reunusten sisällä,
sisällä hiiltyneiden kuorten hautuu hunaja,
imelä haju houkuttelee ajan takaa,
keltaisesta repeämästä ponnistaa kylläinen,
se haluaa paritella.
Purppuranväriset siemenet katselevat
pettymyksen punaista vahapintaista suupalaa,
sen sisus muistuttaa Äiti Maata,
kotia, josta olemme tulleet.
Jos olisin mies
Jos olisin tuo maalauksen mies,
ikuisesti nuori mies,
olisinko aina hies
vai rauduksen lailla kukkisin
keväällä aikaisin.
Koivikossa nukahtaisin,
kyyneleillä luonnon värjäisin.
Vihdoinkin kesä
Kesäilta vie juhlimaan,
kaikki kukkimaan,
omana itsenään.
Lempihame ylle vaan
ja nyt yhdessä tanssimaan.
Kerran täällä juhlitaan,
eletään omaa unelmaa.
Hei hei hei vaan!
Tänään on aika
muunlaisenakin saada
lentää ja elää
perhosten
ja lintujen lailla.
Some poems in English:

If I were a boy
If I were a boy
I´d want to learn how to cook
and read at least one book.
If I were a boy
I´d want to learn how to knit
and shave my armpit
If I were a boy
I could cry when I want
and make hairdo to my aunt
If I were a boy
I would sit when I pee
and not climbing into tree
If I were a boy
I´d like to hear I´m beautiful
not always just a suitable
Under bubbles
I take the afternoon bath
with flowers and bubbles
I hide my body
under foam and water
In the secret and the safe place
I dreaming of peace and chocolate
There is
no wars
no weight watchers
Secret field
In the secret and the colorful field
the bees falling love
with other bees
the birds
flying together
and beautiful flowers
growing side by side
Because there are lots of honey
all kind of creatures can enjoy its taste
Sun shines for everyone
and if it´s raining
mushrooms offers shelter
and nobody
are not left alone
VAALEANPUNAINEN PUHE
- puheeseen on koottu Kinaporin monipuolisen palvelukeskuksen asukkaiden ja asiakkaiden unelmia, toiveita ja maailmanparannus-ajatuksia syksyllä 2015  Helsingissä.